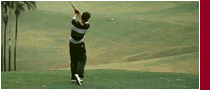 Welcome to the Ottawa Entertainment.ca Golf Section. Find local golf courses, practice facilities and golf stores in Ottawa.






Arnprior Golf Club
38 Golf Club Road, Sand Point, Ontario
613-623-3314

Overlooking a particularly scenic stretch of the Ottawa River, the Arnprior Golf Club has served Valley golfers since 1924. Its well maintained fairways and greens, combined with exceptional river views, provide a tranquil setting for an enjoyable round of golf.


Canadian Golf Club
7842 Highway 7
Ashton, Ontario
613-253-3290
The Canadian is a semi-private 27 hole golf club offering two great courses. Our 18-hole West Course is well respected across the region for its great layout and outstanding conditions. The West Course with multiple dog legs and abundant water hazards will test even the straightest of shots.


Casselview Golf & Country Club
Highway 417 exit 66 Casselman Ontario
(613) 798-GOLF(4653)
Casselview's 6,705 yard, 18-hole, par-72 course is only 25 minutes from Ottawa , on HWY 417 towards Montreal. Casselview Golf and Country Club offers the perfect place to play golf or hold your event.

Dragonfly Golf Links
955 Opeongo Rd. Renfrew, ON
(613) 432-3838
Dragonfly is a natural looking 18-hole golf course with two nines that blend nicely but are slightly varied in look. The fully irrigated fairways stroll beautifully through a hundred and seventy acres of diverse and dramatic rolling terrain that includes dense forest.


Emerald Links Golf Club
6357 Emerald Links Drive
613-822-4653
Founded in 1990, Emerald Links Golf & Country Club, is a challenging course that weaves around and among the beautifully landscaped wooded areas and lakes. The "Bent Grass" greens, tees & fairways have been blended with its natural beauty making it ideal for golfers of all levels. The semi-private course was created by Architect Graham Cooke and the Patterson family.


Hammond Golf Club
600 Golf Rd, Hammond ON
613-488-2277
Only 25 minutes from downtown Ottawa, the Hammond Golf and Country Club offers more than just golf. The challenging 18 hole course, affordable greenfees, the spacious club house, and the scenic outdoor patio make our golf course an ideal retreat from the city. We ensure that our golf course will be a challenge for the experienced golfer, but not too intimidating for the beginner, or recreational golfer.


Loch March Golf Course
1755 Old Carp Road
(613) 839-5885
Our 18-hole, par 72 golf course is as renowned for its challenging holes as for its superb natural beauty. And like the mature forest that surrounds it, Loch March is an ever-changing environment.


Manderley on the Green
5920 Prince of Wales Drive
613-489-2092
Manderley on the Green is a semi-private, 27-hole championship golf course located in Ottawa, 10 minutes south of the Hunt Club Bridge on Prince of Wales Drive. The beautiful rural setting of this challenging course suits all levels of players.


Meadows Golf and Country Club
4335 Hawthorne Road
(613) 822-2582
The Meadows was designed with variety and interchangeability in mind. The layout consists of four nine-hole courses, as opposed to two eighteen-hole courses. This feature allows us to combine the nines differently each day so that the golfer enjoys a little variety each visit.


Metcalfe Golf and Country Club
956 8th Line Road, Metcalfe ON
613-821-FORE (3673)
Our 27 holes, nestled among mature trees and intertwining creeks and streams, provide the opportunity for our golfers to catch a glimpse of a family of ducks or a blue heron. After your round relax on our screened patio at Hickories Restaurant and enjoy the beauty and shade of our 400 year old oak tree.


Nation Golf Course
731 County rd#19, Curran, Ontario
(613) 673-3333
Located only 35 minutes east of Ottawa, in the mature forest of Prescott-Russell, Nation Golf Course will never stop to challenge every level of golfer. With smooth fairways, steep elevation and well-groomed bent grass greens, Nation Golf Course is rated one of the most exciting public golf courses in Eastern Ontario.


Stonebridge Golf Course
68 Hawktree Ridge
(613) 692-6093
Stonebridge features a wonderful blend of parkland and linksland golf, bent grass tees,greens and fairways, undulating putting surfaces, more than 90 premium Temisca sand bunkers, and natural fescue areas.


The Marshes Golf Club
525 Legget Drive
613.271.3530
You've never played a course like The Marshes, a public golf facility unmatched not only in Ottawa, but throughout Ontario. Located in the heart of Silicon Valley North, riding on your state of the art GPS-equipped golf cart, The Marshes features breathtaking fairways, gentle streams and crystal-blue lakes weaving through modern towers of glass and steel.


Le Geant Golf Course
Mont Tremblant
1-888-738-1777
Le Geant, with the spectacular beauty of its setting, has a truly monumental feel. Plateaus sculpted right into the mountainside, heart-stopping views of the vast Laurentian landscape – this master's golf course is an unforgettable experience for golfers who like a game in glorious surroundings that are… gigantic. Golf the way you always imagined it could be!


Le Diable Golf Course
Mont Tremblant
1-888-738-1777
Rediscover Le Diable! Now a member of the prestigious and select RAVEN family of golf courses, Le Diable will certainly exceed your expectations. Designed by master architect Michael Hurzdan and Dana Fry, this course is a masterpiece that offers a unique golfing experience on 7,056-yards of impeccable greens, with imposing red sand waste bunkers and long narrow fairways.