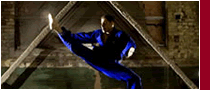 Welcome to the Ottawa Entertainment.ca Fitness Section. Browse through our fitness and personal trainer listings. Everything you need to get that beach body.



Elgin Fitness
200 Cooper street
(613) 233-5849



Centrally located in the heart of downtown Ottawa , offers a wide range of services. Including... Cardio Theatre, Circuit Training, Free Weights and Personal Training.


NX Martial Arts and Fitness
240 McLeod street at Metcalfe
(613) 566-4700

NX Martial Arts and Fitness is committed to help you achieve your goals. From the moment you walk in to our state of the art training facility, we want to make sure that your experience with us is the most enjoyable martial arts experience you'll ever have.