Arc The Hotel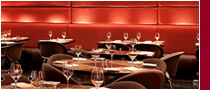 Welcome to the Ottawa Entertainment.ca Hotel Section. Browse through our hotels. We have a wide selection to fit any desired location and budget


Downtown Ottawa Hotels - Suite Hotels - Canadian Tire Centre Hotels - Bed and Breakfast

Minto Suite Hotel
185 Lyon Street North


No other hotel reflects Ottawa's charm and personality better than Minto Suite Hotel. Each member of our staff ensures that you are treated as if you are our only customer. Whether it's a day of activities, sightseeing, or business meetings that fill your agenda, our location offers every convenience while our accessible, knowledgeable staff sets the tone for a flawless day.


Albert at Bay Suite Hotel
435 Albert Street

Taste the Suite life in the setting of our 12 Storey, 197 suite property The Albert at Bay Suite Hotel offers guests added value such as spacious suites and free local calls.


Cartier Place Suite Hotel
180 Cooper Street

Ideally located just a few minutes from Parliament Hill, in a quiet neighborhood between the Rideau Canal and the trendy boutique area of Elgin Street.


Capital Hill Hotel and Suites
88 Albert Street
The Capital Hill Hotel & Suites is an independent three star hotel offering 150 freshly decorated, oversized guest rooms in a twelve storey building. All of the rooms are equipped with either king or queen sized beds, and an amenity package usually found only in more expensive hotels, in-room coffee makers.


Delta Ottawa
101 Lyon Street
Delta Ottawa Hotel & Suites is located in the heart of Ottawa's business district, adjacent to the Sparks Street pedestrian shopping mall. Within a five-minute walk are the Parliament buildings, the Supreme Court of Canada, Constitution Square and the National Archives of Canada. With stunning national monuments and outstanding architecture Ottawa is an adventure for all visitors.


Embassy Hotel Ottawa
25 Cartier Street
(613) 237-2111
Tucked away amid the hustle and bustle of the city, is one of Ottawa's best kept secrets….and the thing about a good secret is that sooner or later, someone's going to spill the beans.


Holiday Inn and Suites Kanata
101 Kanata Avenue
Welcome. We've Been Expecting You. We believe you are at your best when you can truly be yourself. And Holiday Inn & Suites Ottawa Kanata is the one place on the road where you always can be. It's the perfect place to kick back, relax, and be yourself.



Les Suites Hotel Ottawa
130 Besserer Street
1-866-682-0879
Located at the heart of our historic and vibrant city, Les Suites Hotel, Ottawa is the perfect location to enjoy the many exciting events and activities that Ottawa has to offer, including the well known Tulip and Blues Festivals, the world-renowned Ottawa International Chamber Music Festival and our unrivaled Canada Day and Winterlude celebrations. With options for every member of the family, we promise to make your vacation a memorable and thoroughly enjoyable one.


Fairmont Chateau Laurier
1 Rideau Street
Reflecting the confidence, dignity and style of Ottawa, Fairmont Château Laurier stands as a testament to this dynamic, thriving city. Located in the heart of Canada's capital next door to the Parliament Buildings, the landmark Fairmont Château Laurier is a magnificent limestone edifice with turrets and masonry reminiscent of a French château.


Westin Hotel Ottawa
11 Colonel By Drive
Come and experience a landmark of style and hospitality in the heart of the Canadian capital. The Westin Ottawa offers 487 spacious guest rooms and suites featuring Heavenly Beds®, high speed internet access and attentive gracious service to all guests, whether you're on business or vacation. Our spacious, beautifully appointed guest rooms boast floor-to-ceiling windows offering unparalleled views of the Rideau Canal, Parliament Hill, and historic Byward Market.


Ottawa Marriott
100 Kent Street

Located in the heart of Downtown Ottawa and one block from the Parliament Buildings, the Ottawa Marriott is within walking distance of the the famous Byward Market and principal downtown financial district. With floor to ceiling windows, our spacious guestrooms are equipped with a well-designed work area and high speed internet.



Arc The Hotel
140 Slater Street
Comfort and luxury are paired with contemporary design in the serene and sophisticated ARC THE.HOTEL. The only design hotel in Canada's capital offers luxuriously appointed rooms in an intimate atmosphere to ensure you feel energized and relaxed.

Sheraton Hotel Ottawa
150 Albert Street
Experience the comfort of home in the heart of downtown Ottawa. Located in the business district, the Sheraton Ottawa Hotel offers 236 spacious and luxurious guest rooms and suites. All feature Sheraton Sweet Sleeper(SM) Beds and High Speed Internet Access. Just steps away from the Parliament Hill and major tourist attractions, we are an ideal choice whether traveling on business or vacation.


Radisson Ottawa
402 Queen Street
Radisson's back in Ottawa! Located in the heart of Ottawa, the newly renovated Radisson Ottawa is just steps to Parliament Hill and many corporate and government offices. Neighboured by heritage houses, churches, parks and museums, the Radisson Ottawa offers a relaxing oasis in the middle of a busy city.


Lord Elgin Hotel
100 Elgin Street
In an unequalled location in the heart of downtown Ottawa, Lord Elgin serves as a magnificent cornerstone to all that the city offers. Steps away guests can find outstanding dining, hundreds of shops, boutiques, national museums, art galleries, year-round festivals and world-class live entertainment at the National Arts Centre.


Novotel Ottawa
33 Nicholas Street
The Novotel Ottawa hotel is ideally located in downtown Ottawa in the heart of the Nation's Capital. One of the finer Ottawa hotels, it offers its clients a warm, cozy and intimate accommodation experience. The hotel specializes in personalized, friendly services in a quiet stress free environment.


Bostonian Executive Suites Hote
341 MacLaren Street
The Bostonian Executive Suites Hotel was intentionally designed for the discriminating business or leisure traveller who treasures sophistication, flexibility, exclusivity, and privacy. Its immaculate suites are in an exceptional location just steps from Ottawa's vibrant downtown core.


Aristocrat Hotel
141 Cooper Street
Our most elegantly appointed suites have cathedral ceilings and King size bed in bedroom.Open or close the striking mahgany doors to living room area for extra space or privacy. The living room area is furnished in elegant classic style including sofa bed, work desk with complimentary high speed internet access.


Best Western Barons
3700 Richmond Road
Welcome to the Best Western Barons Hotel and Conference Centre! Come in and enjoy our warm and friendly hospitality. Located just 15 minutes West of downtown Ottawa via the scenic Ottawa River Parkway, our hotel is a short escape from the busy downtown center.


Brookstreet Boutique Resort
525 Legget Drive
Brookstreet Resort is located in the heart of Silicon Valley North—Ottawa's thriving high-tech community. This pre-eminent boutique hotel, business destination and resort features 16,000 square feet of elegant meeting space, as well as high-speed Internet access in every room.


Ambiance bed and breakfast
330 Nepean Street
1-888-366-8772
With over 25 years of hospitality experience, we guarantee you a memorable stay. Whether you are a tourist exploring Canada's Capital city or traveling to Ottawa on business we take pride in providing personal assistance and information making every effort to offer you a relaxing atmosphere in our Downtown Bed and Breakfast.