Arc The Hotel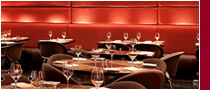 Welcome to the Ottawa Entertainment.ca Scotiabank Place Hotel Section. Browse through our hotels. We have a wide selection to fit any desired location and budget


Downtown Ottawa Hotels - Suite Hotels - Canadian Tire Centre Hotels - Bed and Breakfast

Holiday Inn and Suites Kanata
101 Kanata Avenue
Welcome. We've Been Expecting You. We believe you are at your best when you can truly be yourself. And Holiday Inn & Suites Ottawa Kanata is the one place on the road where you always can be. It's the perfect place to kick back, relax, and be yourself.



Brookstreet Boutique Resort
525 Legget Drive
Brookstreet Resort is located in the heart of Silicon Valley North—Ottawa's thriving high-tech community. This pre-eminent boutique hotel, business destination and resort features 16,000 square feet of elegant meeting space, as well as high-speed Internet access in every room.