Commando Paintball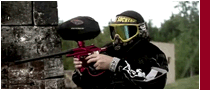 Welcome to the Ottawa Entertainment.ca Adventure Entertainment section. Browse through adventure entertainment venues and activities.



Geo Race
Create, Race and Have Fun. Geo Race is a one of kind app that allows you to create races, treasure hunts, quizzes, riddles, check in circuits, geo caches, training circuits and more… For you, your friends or for the public to enjoy. All within this free app.
Check out the Free Winterlude Race. Click go for more information


Aventure Lafleche
Zip Lining and Aerial Park
255 Route Principale, Val-des-Monts, Quebec
819 457-4033

Once again, Lafleche Adventure is pushing the aerial park experience to new heights. On top of these 44 suspended bridges and 11 zip lines, this park offers something new to those more adventurous types: a Via Ferrata, a rare activity in Quebec!


Calypso Waterpark
2015 Calypso Street, Limoges Ont.

Calypso Theme Waterpark is the biggest Waterpark in Canada. We have spread water fun everywhere on this extensive 100 acres facility. From toddlers to teenagers to party dudes to grandma & grandpa, everyone will have its fair share of fun in this gem of a park.


Commando Paintball
4562 Dunning Road and Russell Navan, ON
(613) 835-1729
Maneuver your way through Commando Paintball's 10 state of the art playing fields! Move through the Naval Base, around the Village and venture into Death Valley... all while surrounded by a detailed landscape designed to challenge and excite you! Check it out for yourself. We promise that Commando Paintball is unlike any other paintball experience!


Fun Junction Gatineau
779 Maloney Est Gatineau
(819) 893-5683
Challenge your friends to a frag-fest or race
on many different gaming stations!


Midway Family Fun Park
2477 Kaladar Ave.
(613) 526-0343
At Midway, the parking is free and the thrills are guaranteed. If you enjoy seeing children smiling and laughing with glee, then Midway Family Fun Park is the place for you. And with more fun than fits into a single day, you'll want to visit us again and again!.


Tagzone
89-B Montreal Road
(613) 746-6000
Ottawa unique indoor pursuit game with paintless paintball to tag the opponent team and accomplish different missions from easy to more challenging. Divided in 2 teams after a safety briefing, all players gear up to start.



Esprit Rafting
#3 Ch. Esprit, Davidson, Quebec
Indulge your spirit of adventure.. explore a natural world full of challenge, new experiences, comraderie, excitement and fun. Our goal is to share with you the enjoyment of world class whitewater adventures. We realize that choosing an outfitter can be a challenge in itself.


Great Canadian Bungee
Morrison's Quarry, Hwy. 105, Wakefield Quebec
(819) 459-3714
Looking for the highest bungee jump in the land? Then look no further. Just 20 minutes from downtown Ottawa is "The Rock", home to Great Canadian Bungee's 200 ft. Goliath. Here you'll find one of the world's most spectacular and unique Bungee Jumping sites. Visualize an amphitheater of solid limestone, 200 ft. high, surrounding a 160 ft. deep aqua-blue, spring-fed lagoon, larger than 3 football fields.