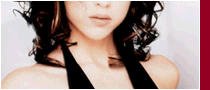 Welcome to the Ottawa Entertainment.ca Fashion Section. Browse throug our listings and treat yourself. You deserve it.



Ottawa Fashion Week
Ottawa Fashion Week has been designed to market, promote and inspire fashion in the nation's capital by providing opportunities for participation within the region, distributing information regarding fashion around the city, and providing access to young, modern Canadian designers.


Schad
527 Sussex Drive
613.562.1320

Innovators of Ottawa's fashion market, husband and wife, Andre Schad and Chantal Biro, offer savvy men and women, the hottest brands and collections in clothing, footwear and accessories from Europe, Los Angles, New York City and Canada, with friendly and non-pretentious customer service.


Norml Clothing
184 Rideau Street
613-562-2043

Welcome to the nation's capital only true luxury street boutique. Norml clothing has become a home away from home for exclusive footwear addicts and fashion fiends alike. The walls lined with hard to find international brands are complimented with rotating artwork.


Gorgeour Hair Wigs
613-889-0721
Ottawa Wigs

We are a local on-line business selling human hair wigs, natural looking and heat friendly synthetic wigs, costume wigs, synthetic & human hair extensions, clip on ponytails, clip on buns, bangs and many more hair products. We have our own very affordable collection of wigs called "Gorgeous Hair" as well as many brand name wigs such as: Forever Young, Raquel Welch, Jon Renau, Revlon, Envy Wigs, La Vie, Wigs by Pierre, Tony of Beverly, Eva Gabor, Estetica and easiHair & Jessica Simpson Hairdo collections.