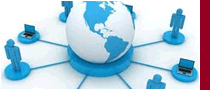 Welcome to the Ottawa Entertainment.ca Services Section. Browse through local service options.



Permasmile
300 Slater St, Suite 107
(613) 695-9551



Permasmile!....Downtown Ottawa's premiere Dental Hygiene clinic! Our clinic provides a warm and comfortable environment without the anxiety of traditional dental settings. We offer quality preventative dental care at an affordable cost.


Ottawa Canine Rehab
613-725-1182

Canine Rehabilitation, based on physiotherapy in the human population, is the use of manual techniques, exercises, acupuncture and modalities (ultrasound, muscular stimulation) to increase function and mobility of joints and muscles in dogs. Rehabilitation can reduce pain and enhance recovery from injury, surgery, degenerative diseases, age-related diseases, and obesity.