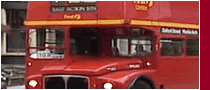 Welcome to the Ottawa Entertainment.ca City Tours Section. Browse through a variety of options that will help you discover Ottawa by bus, boat or both.



Lady Dive Amphibus
Elgin and Sparks Street
(613) 223-6211



Come take a seat on board of our roomy amphibus for a bilingual guided tour. These incredible vehicles have the skill to travel on water like the ground thus enabling you to view the historic sites of Ottawa-Hull and to go on a cruise on the splendid Ottawa River.


Ottawa Rickshaws
(613) 784 9122

Ottawa Rickshaws is the racing pulse of a city filled with beautiful history, exciting adventures, and a trove of "best-kept-secrets." Let them show you Ottawa in motion with their selection of invigorating downtown tours.


Haunted Walk
Sparks & Elgin street
(613) 232-0344

Haunted Walks Inc., was founded in 1995, and offers a variety of unique historical walking tours in both Kingston and Ottawa, Ontario. We are best known for our evening tours of local ghost stories and darker history. These tours take place when the lights are low and the atmosphere is just right for a good ghost story.


Parliament Tour
Wellington and Oconnor
Visiting the buildings and grounds of Parliament Hill is rewarding. As a site of architectural beauty, historical significance and federal decision-making, the Hill belongs not only to those who work here, but to all Canadians.