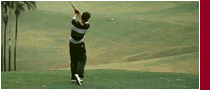 Welcome to the Ottawa Entertainment.ca Golf Section. Find local golf courses, practice facilities and golf stores in Gatineau.






Le Geant Golf Course
Mont Tremblant
1-888-738-1777
Le Geant, with the spectacular beauty of its setting, has a truly monumental feel. Plateaus sculpted right into the mountainside, heart-stopping views of the vast Laurentian landscape – this master's golf course is an unforgettable experience for golfers who like a game in glorious surroundings that are… gigantic. Golf the way you always imagined it could be!


Le Diable Golf Course
Mont Tremblant
1-888-738-1777
Rediscover Le Diable! Now a member of the prestigious and select RAVEN family of golf courses, Le Diable will certainly exceed your expectations. Designed by master architect Michael Hurzdan and Dana Fry, this course is a masterpiece that offers a unique golfing experience on 7,056-yards of impeccable greens, with imposing red sand waste bunkers and long narrow fairways.