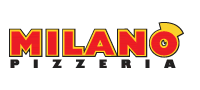 Milano Pizzeria [view menu]
Address: 2 Woodfield
Phone: 613-727-0900
Address: 1078 Merivale Rd.
Phone: 613-729-9738
Address: 1143 Baxter Rd.
Phone: 613-820-6666

Interac, Interac On Delivery, Visa, Mastercard, American Express
Milano Pizzeria has been serving great food in the Ottawa area since 1967. Made with only the best ingredients, everything we prepare is made fresh to order.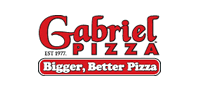 Gabriel Pizza
Phone: 310-7777
Website: www.gabrielpizza.com
[view menu]

Interac, Interac On Delivery, Visa, Mastercard, American Express
Pizza, Pasta, Subs, Salads, Wings, Burgers, and more! For over 30 years Gabriel Pizza has worked hard at building a bigger, better pizza than our competition. We use only the best meats, cheeses, and produce available. Our dough is made fresh daily, and our secret signature recipe pizza sauce has been passed down from generation to generation. All our pizzas are stone oven baked and available in thick or thin crust, but they always come stacked with toppings and loaded with cheese, thats what has made Gabriel Pizza famous, and that is what keeps our customers coming back year after year.
Catering, Office Lunch programs, and School programs are available.
Visit us online for great combos, specials and contests.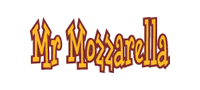 Mr Mozzarella West End
Address: Woodroffe at Meadowlands
Phone: 613-226-9000
[view menu]


Mr. Mozzarella was established in 1997 by people with over twenty years of experience in the pizza world. That is why they feel confident in telling you that their pizza not only uses the finest and freshest quality of products, but it also tastes fantastic! All of their products are peanut-free, and contain no MSG or any other harmful preservatives. Our delicious dough is made fresh daily (not frozen). Our special recipe pizza sauce is homemade (not canned).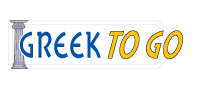 Greek To Go [view menu]
Address: 425 McArthur Road
Phone: 613-741-6159
Address 2: 680 Brookfield Rd
Phone: 613-730-TOGO



Interac, Interac On Delivery, Visa, Mastercard
"The Largest and Freshest variety of Greek Food in Ottawa" isn't just a slogan, it's a way of life at Greek To Go. Taste this healthy alternative to greasy fast food just once and you'll never want anything else! Everything is prepared with the freshest of ingredients and using delicious, authentic greek recipes.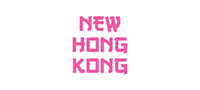 New Hong Kong
Address: 1433 Woodroffe at Meadowlands
Phone: 613-723-8808
[view menu]


Interac (in store only), Visa, Mastercard, American Express on delivery
For fresh, authentic Chinese cuisine, look no further than New Hong Kong. With a wide variety on our menu, you are sure to find something to make your tastebuds tingle. We have lots of great money-saving combos and meals to choose from!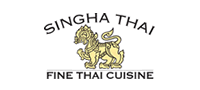 Singha Thai
Address: 1514 Merivale Rd.
Phone: 613-667-4021
[view menu]


Enjoy authentic Thai flavours in their beautiful dining room, or have them bring their delicious cuisine to you. Singha Thai's chefs create exotic, fragrant and delicious Thai food for any taste or spice preference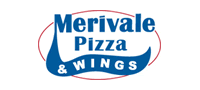 Merivale Pizza
Address: 1610 Merivale Rd
Phone: 613-667-4014
[view menu]


Interac, Visa, Mastercard, American Express
Serving Nepean for over 32 years, Merivale Pizza love to make combos and specials to save you money! They have a wide selection of pizza, Italian foods, Canadian favourites, munchies, subs...even dessert! Pizza day at the office? Ask about our daily special for businesses!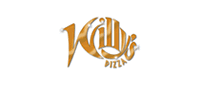 Willy's Pizza
Address: 1541 Merivale Rd
Phone: 613-723-1234
[view menu]

Willy's Pizza has been serving the Kanata & Nepean area for over 20 years. Our customers know that we bring great taste and value to every order. The great taste of Willy's Pizza comes from it's homemade sauces and classic baking style. We make a bigger pizza that is topped just the way you like it.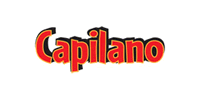 Capilano Pizzeria
Address: 2730 Iris St.
Phone: 613-667-4024
[view menu]


Interac on Delivery, Visa & Mastercard
Come and try some of the best pizza, pasta, subs, wings, salads, donairs, clubs and finger foods. Capilano Pizzeria is the 2005 winner of the Specialty Pizza Award. Excellent delivery service and the quality of their products is beyond comparison.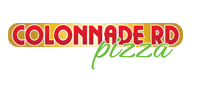 Colonnade Rd. Pizza
Address: 190-17 Colonnade Rd.
Phone: 613-667-4028
[view menu]

Fast, friendly service and great quality awaits you at Colonnade Rd Pizza. Homemade sauce and dough makes the difference, and the toppings are fresh and plentiful. Also serving a variety of Canadian, Italian foods, salads and more!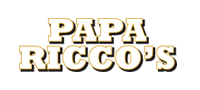 Papa Ricco's
Address: 1917 Baseline Rd
Phone: 613-224-8787
[view menu]


Interac, Visa, Mastercard, American Express
Delicious pizza inspired by authentic Italian recipes. They offer great combo specials as well as sandwiches, pastas & subs. They also offer catering services, call today!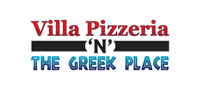 Villa Pizzeria 'N' The Greek Place
Address: 1482 Merivale Rd.
Phone: 613-667-4026
[view menu]


Pizza? Greek Food? Can't decide what to order? They have a great selection of pizza, salads, sandwiches and finger foods, as well as a full Greek menu with healthy, delicious dishes. It's your choice at Villa Pizzeria N The Greek Place!