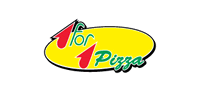 1 For 1 Pizza
West of Woodroffe call:
Address: 250 Greenbank Rd.
Phone: 613-726-7726
[view menu]
Interac, Interac On Delivery, Visa, Mastercard, American Express
1 For 1 pizza is a leading Canadian owned pizza franchise chain founded in Ottawa in 1990. Family owned and operated, 1 for 1 pizza has grown into one of the most successful franchises in Ottawa-Carleton and Outaouais regions, with over 15 locations. We believe having fresh quality will ensure our consumers will be satisfied. At 1 for 1 pizza it's always quality and fresh food on time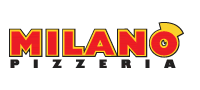 Milano Pizzeria
Address: 1143 Baxter Rd.
Phone: 613-667-4036
[view menu]
Interac, Interac On Delivery, Visa, Mastercard, American Express
Milano Pizzeria has been serving great food in the Ottawa area since 1967. Made with only the best ingredients, everything we prepare is made fresh to order.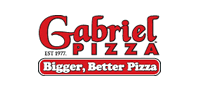 Gabriel Pizza
Phone: 310-7777
Website: www.gabrielpizza.com
[view menu]

Interac, Interac On Delivery, Visa, Mastercard, American Express
Pizza, Pasta, Subs, Salads, Wings, Burgers, and more! For over 30 years Gabriel Pizza has worked hard at building a bigger, better pizza than our competition. We use only the best meats, cheeses, and produce available. Our dough is made fresh daily, and our secret signature recipe pizza sauce has been passed down from generation to generation. All our pizzas are stone oven baked and available in thick or thin crust, but they always come stacked with toppings and loaded with cheese, thats what has made Gabriel Pizza famous, and that is what keeps our customers coming back year after year.
Catering, Office Lunch programs, and School programs are available.
Visit us online for great combos, specials and contests.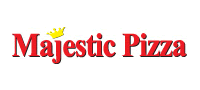 Majestic Pizza [view menu]
Address: 2525 Carling Ave (Lincoln Fields Shopping Centre)
Phone: 613-667-2407

Visa, Mastercard
Majestic Pizza has built a reputation for fast, friendly service built on years of quality food and ingredients. They have a wide selection of pizza, Italian fare, BBQ chicken, middle eastern foods and more. Try one of their great specials today!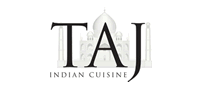 Taj Indian Cuisine
Address: 3009 Carling Ave.
Phone: 613-667-4015
[view menu]

Interac, Visa, Mastercard & American Express. Limited Delivery Area
Taj Indian Cuisine is a family business that opened in 1987 and has remained a fixture in Ottawa for nearly 21 years. At Taj, our customers are treated to North Indian style cooking, prepared from a selection of Mughlai recipes. Mughlai cusine includes the spicy Muslim influenced Korma dishes, the savoury tandoori's and the popular Bhuna dishes, all served piping hot. Our recipes were handed down through generations, we take pride in our preparation and use freshly ground spices and no preservatives. We serve Halal and Vegan dishes.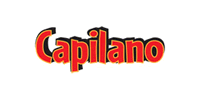 Capilano Pizzeria
Address: 2730 Iris St.
Phone: 613-667-4024
[view menu]

Interac on Delivery, Visa & Mastercard
Come and try some of the best pizza, pasta, subs, wings, salads, donairs, clubs and finger foods. Capilano Pizzeria is the 2005 winner of the Specialty Pizza Award. Excellent delivery service and the quality of their products is beyond comparison.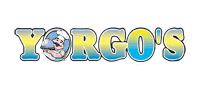 Yorgo's Greek Food
Address: 2577 Carling Ave at Croydon
Phone: 613-667-2402
[view menu]
Interac, Interac on Delivery, Visa, Mastercard, American Express
Fresh, delicious greek food. Their chicken and meats are carefully marinated for 24 hours in their Famous Marinate, made from selected natural herbs and rich blends of spices.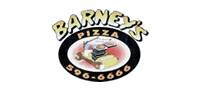 Barney's Pizza
Address: 2843 Dumaurier Ave.
Phone: 613-596-6666
[view menu]

American Express, Visa & Mastercard
Try us, we are the best in the west! With great specials and a large variety of pizzas, canadian & italian foods, munchies and more, you will be sure to love us!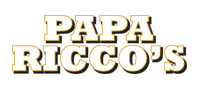 Papa Ricco's
Address: 1917 Baseline Rd
Phone: 613-224-8787
[view menu]


Interac, Visa, Mastercard, American Express

Delicious pizza inspired by authentic Italian recipes. They offer great combo specials as well as sandwiches, pastas & subs. They also offer catering services, call today!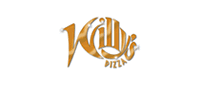 Willy's Pizza
Address: 102B McEwan Ave.
Phone: 613-667-2404
[view menu]

Willy's Pizza has been serving the Kanata & Nepean area for over 20 years. Our customers know that we bring great taste and value to every order. The great taste of Willy's Pizza comes from it's homemade sauces and classic baking style. We make a bigger pizza that is topped just the way you like it.