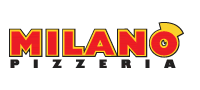 Milano Pizzeria
Address: 2229 St. Laurent Blvd.
Phone: 613-521-6661
[view menu]
Interac, Interac On Delivery, Visa, Mastercard, American Express
Milano Pizzeria has been serving great food in the Ottawa area since 1967. Made with only the best ingredients, everything we prepare is made fresh to order.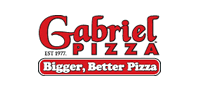 Gabriel Pizza
Phone: 310-7777
Website: www.gabrielpizza.com
[view menu]
Interac, Interac On Delivery, Visa, Mastercard, American Express
Pizza, Pasta, Subs, Salads, Wings, Burgers, and more! For over 30 years Gabriel Pizza has worked hard at building a bigger, better pizza than our competition. We use only the best meats, cheeses, and produce available. Our dough is made fresh daily, and our secret signature recipe pizza sauce has been passed down from generation to generation. All our pizzas are stone oven baked and available in thick or thin crust, but they always come stacked with toppings and loaded with cheese, thats what has made Gabriel Pizza famous, and that is what keeps our customers coming back year after year.
Catering, Office Lunch programs, and School programs are available.
Visit us online for great combos, specials and contests.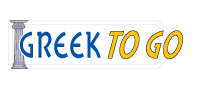 Greek To Go [view menu]
Address 2: 680 Brookfield Rd
Phone: 613-730-TOGO

Interac, Interac On Delivery, Visa, Mastercard
"The Largest and Freshest variety of Greek Food in Ottawa" isn't just a slogan, it's a way of life at Greek To Go. Taste this healthy alternative to greasy fast food just once and you'll never want anything else! Everything is prepared with the freshest of ingredients and using delicious, authentic greek recipes.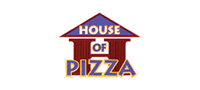 House of Pizza Walkley
Address: 1574 Walkley Road
Phone: 613-667-2399
[view menu]
Interac, Interac On Delivery, Visa, Mastercard, American Express
The oldest and still the best! Voted Best Pizza in Ottawa by the Ottawa Sun! Check out our amazing specials! We also have a large selection of mouthwatering Mexican dishes. Olé!
And our menu wouldn't be complete without the traditional munchie fare, salads, sandwiches and more!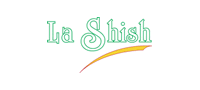 La Shish Pita
Address: 1611 Bank St.
Phone: 613-667-2334
[view menu]
Interac, Visa, Mastercard, Interac
Delivery After 4pm
Ottawa's famous La Shish shawarma now has a second location in Altavista! Come enjoy delicious Lebanese cuisine or have us bring it to your door. We can also serve Halal dishes with orders over $20.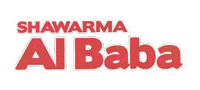 Shawarma Albaba
Address: 2241 St.Laurent Blvd. at the corner of St.Laurent & Walkley
Phone: 613-260-2133
[view menu]
Taste the difference at Shawarma Albaba in Ottawa's east end. A great selection of traditional lebanese food as well as Southern Fried chicken, vegetarian fare and desserts.