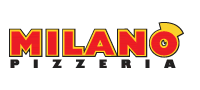 Milano Pizzeria
Address: 1078 Merivale Rd. corner of Kirkwood
Phone: 613-729-9738
[view menu]

Interac, Interac On Delivery, Visa, Mastercard, American Express
Milano Pizzeria has been serving great food in the Ottawa area since 1967. Made with only the best ingredients, everything we prepare is made fresh to order.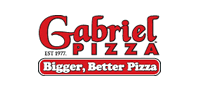 Gabriel Pizza
Phone: 310-7777
Website: www.gabrielpizza.com
[view menu]

Interac, Interac On Delivery, Visa, Mastercard, American Express
Pizza, Pasta, Subs, Salads, Wings, Burgers, and more! For over 30 years Gabriel Pizza has worked hard at building a bigger, better pizza than our competition. We use only the best meats, cheeses, and produce available. Our dough is made fresh daily, and our secret signature recipe pizza sauce has been passed down from generation to generation. All our pizzas are stone oven baked and available in thick or thin crust, but they always come stacked with toppings and loaded with cheese, thats what has made Gabriel Pizza famous, and that is what keeps our customers coming back year after year.
Catering, Office Lunch programs, and School programs are available.
Visit us online for great combos, specials and contests.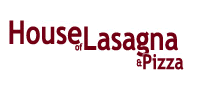 House of Lasagna & Pizza
Address: 984 Merivale Rd.
Phone: 613-728-9700
[view menu]

Interac, Visa, Mastercard
Serving the community for over 22 years, you'll feel at home in our house! As you probably guessed from the name, our specialty is lasagna & pizza. Dine in, take out or have it delivered to your door to see why we are the best in town!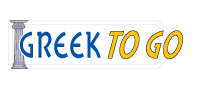 Greek To Go [view menu]
Address: 425 McArthur Road
Phone: 613-741-6159
Address 2: 680 Brookfield Rd
Phone: 613-730-TOGO


Interac, Interac On Delivery, Visa, Mastercard
"The Largest and Freshest variety of Greek Food in Ottawa" isn't just a slogan, it's a way of life at Greek To Go. Taste this healthy alternative to greasy fast food just once and you'll never want anything else! Everything is prepared with the freshest of ingredients and using delicious, authentic greek recipes.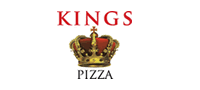 King's Pizza
Address: 1224 Shilligton Ave.
Phone: 613-667-2401
[view menu]

Interac, Interac On Delivery, Visa, Mastercard, American Express
King's Pizza boasts a huge menu of dishes to suit any taste. Pizza and pasta, salads, munchies, Italian, Greek and even their Famous Mexican dishes. Try the tacos, you will love them! There are also lots of great combos to save you money!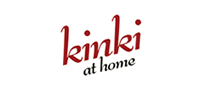 Kinki
Address: 41 York St.
Phone: 613-667-2340
[view menu]

Begin with a profound love and appreciation of sushi, an unwavering purveyance of the finest that Asian cuisine has to offer, toss in a penchant for aesthetics, add a dash of aural pleasure, and therein lie the fundamental ingredients that comprise Kinki-Asian Fusion. Kinki has thoughtfully crafted their menu in a way that is palate conscious of both the novice and conaisseur alike. And now....you can get Kinki at home!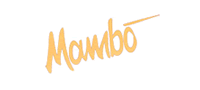 Mambo Nuevo Latino
Address: 77 Clarence St.
Phone: 613-667-3430
[view menu]

Mambo brings forth the colors and spirit of the Latino culture in an updated manner and in a vibrant, warm and inviting setting. They very much admire the Latin way of life, with wonderful meals, hearty food, beautiful wines and the importance of sharing these experiences with those most important to you. Now you can enjoy Mambo's unique flavors at home!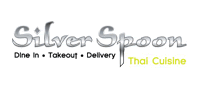 Silver Spoon
Address: 1775 Carling Ave.
Phone: 613-667-3198
[view menu]

Visa, Mastercard, American Express
Established in 2006, Silver Spoon have gained a great reputation for having a fantastic selection of menu items at great prices. The menu offers a variety of Thai dishes that are of excellent quality, the menu items include: Stir-Frys, Noodle Soups, Curries and Salads, each with our own twist on them. Just a little warning. Our menu has optional levels of spicyness, the spicy menu items are identified with a small chilli pepper icon. Levels of spicyness may be requested. Spice ranges from 1 to 5 peppers.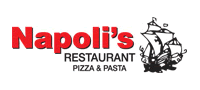 Napoli Restaurant
Address: 81 Richmond Road
Phone: 613-728-1973 or 613-728-7351
[view menu]
Visa, Mastercard, American Express
Service is Fast, Quality is High, Price is Right! Free delivery on orders over $11.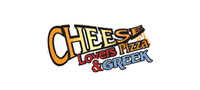 Cheese Lovers Pizza & Greek
Address: 1009 Merivale Rd.
Phone: 613-224-224-2
[view menu]

Interac, Interac On Delivery, Visa, Mastercard, American Express
Serving the Westboro area for many years, Cheese Lovers has everything from delicious pizza, subs and munchies to burgers, salads, poutines, wings and much more! Cheese Lovers can't be beat! We also have a great selection of delicious, fresh greek food! Once you taste us once, you'll be hooked!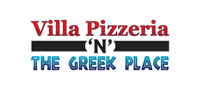 Villa Pizzeria 'N' The Greek Place
Address: 1482 Merivale Rd.
Phone: 613-667-4026
[view menu]

Pizza? Greek Food? Can't decide what to order? They have a great selection of pizza, salads, sandwiches and finger foods, as well as a full Greek menu with healthy, delicious dishes. It's your choice at Villa Pizzeria N The Greek Place!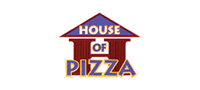 House of Pizza
Address: 747 Richmond Rd.
Phone: 613-728-2422
[view menu]

Interac on Delivery, Visa, Mastercard, American Express
Check out their super specials, 7 days a week! House of Pizza is family owned and operated. We use no trans-fats in our cooking oil and use only the freshest ingredients. We have a huge variety of dishes to choose from!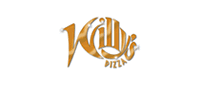 Willy's Pizza
Address: 102B McEwan Ave.
Phone: 613-667-2404
[view menu]

Willy's Pizza has been serving the Kanata & Nepean area for over 20 years. Our customers know that we bring great taste and value to every order. The great taste of Willy's Pizza comes from it's homemade sauces and classic baking style. We make a bigger pizza that is topped just the way you like it.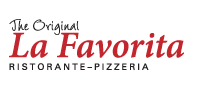 La Favorita Ristorante
Address: 356 Preston St.
Phone: 613-216-9131
[view menu]

Whether you enjoy gourmet pizzas, calzones, pastas, salads, grilled meats or seafood platters, La Favorita has something for everyone. With an expanded menu, which includes specialized Mediterranean cuisine and a continued emphasis on seafood, Nick and his staff hope you will enjoy your dining experience at La Favorita.