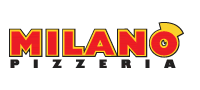 Milano Pizzeria
Address: 2430 Bank Street
Phone: 613-738-1555
[view menu]

Interac, Interac On Delivery, Visa, Mastercard, American Express
Milano Pizzeria has been serving great food in the Ottawa area since 1967. Made with only the best ingredients, everything we prepare is made fresh to order.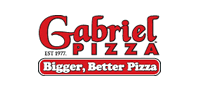 Gabriel Pizza
Phone: 310-7777
Website: www.gabrielpizza.com
[view menu]

Interac, Interac On Delivery, Visa, Mastercard, American Express
Pizza, Pasta, Subs, Salads, Wings, Burgers, and more! For over 30 years Gabriel Pizza has worked hard at building a bigger, better pizza than our competition. We use only the best meats, cheeses, and produce available. Our dough is made fresh daily, and our secret signature recipe pizza sauce has been passed down from generation to generation. All our pizzas are stone oven baked and available in thick or thin crust, but they always come stacked with toppings and loaded with cheese, thats what has made Gabriel Pizza famous, and that is what keeps our customers coming back year after year.
Catering, Office Lunch programs, and School programs are available.
Visit us online for great combos, specials and contests.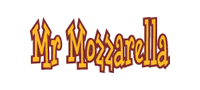 Mr Mozzarella
Address: 3679 Riverside Drive
Phone: 613-667-4008
[view menu]

Mr. Mozzarella was established in 1997 by people with over twenty years of experience in the pizza world. That is why they feel confident in telling you that their pizza not only uses the finest and freshest quality of products, but it also tastes fantastic! All of their products are peanut-free, and contain no MSG or any other harmful preservatives. Our delicious dough is made fresh daily (not frozen). Our special recipe pizza sauce is homemade (not canned).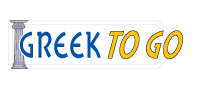 Greek To Go [view menu]
Address 2: 680 Brookfield Rd
Phone: 613-730-TOGO
[view menu]

Interac, Interac On Delivery, Visa, Mastercard
"The Largest and Freshest variety of Greek Food in Ottawa" isn't just a slogan, it's a way of life at Greek To Go. Taste this healthy alternative to greasy fast food just once and you'll never want anything else! Everything is prepared with the freshest of ingredients and using delicious, authentic greek recipes.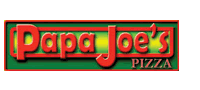 Papa Joe's
Address: 800 Hunt Club Road (Hunt Club & Uplands)
Phone: 613-260-3456
[view menu]

Interac, Interac On Delivery, Visa, Mastercard, American Express
It's good...It's Papa Joe's! Quality is our reputation. Dare to Compare! Great combo specials and a huge variety of delicious Italian and Canadian foods, subs and of course ...Pizza!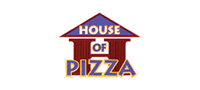 House of Pizza Walkley
Address: 1574 Walkley Road
Phone: 613-667-4039
[view menu]

Interac, Interac On Delivery, Visa, Mastercard, American Express
The oldest and still the best! Voted Best Pizza in Ottawa by the Ottawa Sun! Check out our amazing specials! We also have a large selection of mouthwatering Mexican dishes. Olé!
And our menu wouldn't be complete without the traditional munchie fare, salads, sandwiches and more!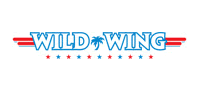 Wild Wing
Address: 3320 McCarthy Rd.
Phone: 613-667-4031
[view menu]

TAKEOUT ONLY
Visa, Mastercard, American Express, Interac
Whether you come with family or friends your visit with us is sure to be memorable. Our award winning Chicken Wings are served in 101 flavours . The big salads, Wild fries, amazing appetizers and the tasty wraps are sure to curb your appetite. Get'em to go or stick around and enjoy the atmosphere. All of our restaurants are locally owned and operated by people who take pride in supporting their communities. Go ahead, get Wild!!