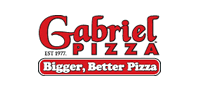 Gabriel Pizza
Phone: 310-7777
Website: www.gabrielpizza.com
[view menu]

Interac, Interac On Delivery, Visa, Mastercard, American Express
Pizza, Pasta, Subs, Salads, Wings, Burgers, and more! For over 30 years Gabriel Pizza has worked hard at building a bigger, better pizza than our competition. We use only the best meats, cheeses, and produce available. Our dough is made fresh daily, and our secret signature recipe pizza sauce has been passed down from generation to generation. All our pizzas are stone oven baked and available in thick or thin crust, but they always come stacked with toppings and loaded with cheese, thats what has made Gabriel Pizza famous, and that is what keeps our customers coming back year after year.
Catering, Office Lunch programs, and School programs are available.
Visit us online for great combos, specials and contests.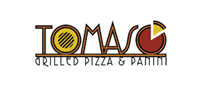 Tomaso Grilled Pizza & Panini
Address: 450 Kanata Avenue, Unit 2 (Kanata Centrum)
Phone: 613-599-4399
[view menu]
We combine traditional grilling and baking to create a unique pizza concept that you won't find anywhere else. We grill the crust before baking it to add a delicious smoky flavour. And our thin, crisp crust is healthier than regular pizza crust. We use only premium ingredients, including fresh vegetables and quality cheeses. We roast or grill almost everything that goes onto our pizzas, to add that extra bite and flavour. Our fresh dough is hand-rolled with herbs and healthy imported olive oil. Our pizzas are available for pick-up or home delivery. Or drop in for a fresh slice baked just for you. Our goal is to become your favourite local Gourmet Pizzeria, offering excellent products, great value, and fast, efficient service.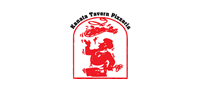 Kanata Tavern
Address: 1027 Teron Rd.
Phone: 613-667-4018
[view menu]

Celebrating 33 years in Kanata!
Voted Best Pizza in Kanata, they have been perfecting their recipe for over 30 years. Located in the heart of old Kanata, come dine in, take-out or they'll deliver it to you. Enjoy pizza, sandwiches, wraps, salads, a full shawarma selection and more!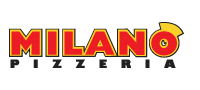 Milano Pizzeria
Address: 471 Hazeldean Rd.
Phone:613-667-2339
[view menu]

Interac, Interac On Delivery, Visa, Mastercard, American Express
Milano Pizzeria has been serving great food in the Ottawa area since 1967. Made with only the best ingredients, everything we prepare is made fresh to order.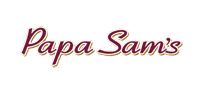 Papa Sam's
Address: 700 March Road
Phone: 613-591-8080
[view menu]

Visa, Mastercard, American Express, Interac
Come visit Papa Sam's today to try their famous, award-winning pizzas, Canadian, Italian & Lebanese food, or one of their many sandwich varieties. Delivery and takeout are available, but they also offer a nice dine-in atmosphere. Come in today and try one of their great dine-in specials!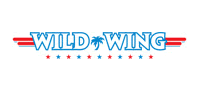 Wild Wing
Address: 700 Eagleson Rd.
Phone: 613-667-4011
[view menu]

TAKEOUT ONLY
Visa, Mastercard, American Express, Interac
Whether you come with family or friends your visit with us is sure to be memorable. Our award winning Chicken Wings are served in 101 flavours . The big salads, Wild fries, amazing appetizers and the tasty wraps are sure to curb your appetite. Get'em to go or stick around and enjoy the atmosphere. All of our restaurants are locally owned and operated by people who take pride in supporting their communities. Go ahead, get Wild!!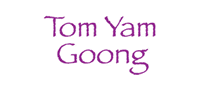 Tom Yam Goong
Address: 4055 Carling Ave, Unit 8
Phone: 613-667-4016
[view menu]

Visa, Mastercard, American Express
Thai tonight? Why not! It's hard to resist Tom Yam Goong's authentic Thai flavours! Delicious & exotic, you can try something mild or have them prepare it extra spicy! They have a great selection of curries, stir-fries, rice dishes, noodle dishes, and Thai style soups and salads. Give your tastebuds something they'll really enjoy!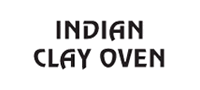 Indian Clay Oven
Address: 6-4055 Carling Ave.
Phone: 613-963-0625

Interac, Visa, Mastercard, American Express
Indian Clay Oven has been described as a Journey of Flavours. Come and enjoy their warm and inviting atmosphere, or have your order delivered to your door with our fast, friendly service. Just one taste will leave you wanting more!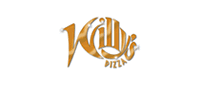 Willy's Pizza [view menu]
Kanata South Address: 7 Kakulu Road Phone: 613-271-1717
Kanata North Address: 1104 Klondike Phone: 613-595-1500

Willy's Pizza has been serving the Kanata area for over 20 years. Our customers know that we bring great taste and value to every order. The great taste of Willy's Pizza comes from it's homemade sauces and classic baking style. We make a bigger pizza that is topped just the way you like it.