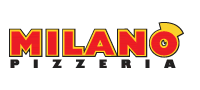 Milano Pizzeria
Address: 3050 Woodroffe
Phone: 613-843-8033
[view menu]
Interac, Interac On Delivery, Visa, Mastercard, American Express
Milano Pizzeria has been serving great food in the Ottawa area since 1967. Made with only the best ingredients, everything we prepare is made fresh to order.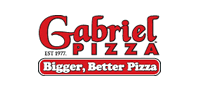 Gabriel Pizza
Phone: 310-7777
Website: www.gabrielpizza.com
[view menu]
Interac, Interac On Delivery, Visa, Mastercard, American Express
Pizza, Pasta, Subs, Salads, Wings, Burgers, and more! For over 30 years Gabriel Pizza has worked hard at building a bigger, better pizza than our competition. We use only the best meats, cheeses, and produce available. Our dough is made fresh daily, and our secret signature recipe pizza sauce has been passed down from generation to generation. All our pizzas are stone oven baked and available in thick or thin crust, but they always come stacked with toppings and loaded with cheese, thats what has made Gabriel Pizza famous, and that is what keeps our customers coming back year after year.
Catering, Office Lunch programs, and School programs are available.
Visit us online for great combos, specials and contests.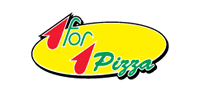 1 For 1 Pizza
Address: 2900 Woodroffe Ave.
Phone: 613-825-825-4
[view menu]
Interac, Interac On Delivery, Visa, Mastercard, American Express
1 For 1 pizza is a leading Canadian owned pizza franchise chain founded in Ottawa in 1990. Family owned and operated, 1 for 1 pizza has grown into one of the most successful franchises in Ottawa-Carleton and Outaouais regions, with over 15 locations. We believe having fresh quality will ensure our consumers will be satisfied. At 1 for 1 pizza always quality and fresh food on time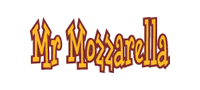 Mr Mozzarella
Address: 1 Tartan Drive
Phone: 613-667-3999
[view menu]

Mr. Mozzarella was established in 1997 by people with over twenty years of experience in the pizza world. That is why they feel confident in telling you that their pizza not only uses the finest and freshest quality of products, but it also tastes fantastic! All of their products are peanut-free, and contain no MSG or any other harmful preservatives. Our delicious dough is made fresh daily (not frozen). Our special recipe pizza sauce is homemade (not canned).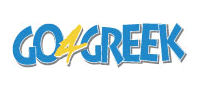 Go4Greek [view menu]
Address: 3570 Strandherd Dr.
Phone: 613-823-2323
Website: www.go4greek.com

Go4Greek uses nothing but the freshest and highest quality ingredients in everything they make. All their meats are cut and marinated in house and grilled at the time of your order providing the freshest and best tasting souvlaki. Don't forget the ever so popular tzatziki dip made in house or their other mouth-watering appetizers and fresh Greek salads. If it's all Greek to you and you've never had a taste of Greek food before, their friendly staff will be sure to answer any questions you may have.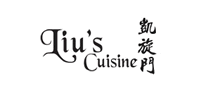 Liu's Cuisine
Address: 3570 Strandherd Dr.
Phone: 613-667-4019
[view menu]
Interac, Visa, Mastercard
Liu's Cuisine opened in September of 2004 and brought to Barrhaven a unique experience yet to be matched. The only remaining restaurant in Barrhaven to offer such a large variety of Asian food, offering Chinese, Thai, and Vietnamese cuisines in a comfortable dine-in lounge. Take out and a delivery service is also available.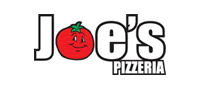 Joe's Pizzeria
Address: 3780 Fallowfield at Greenbank
Phone: 613-667-3196
Website: www.joespizzapalace.com
[view menu]
Interac, Visa, Mastercard, American Express, Diners Club
Joe's Pizza has been established, well-known and served the Barrhaven community for many years. Joe's Pizza staff are proudly committed to introduce and produce the very best mouth watering Pizzas, Subs, Pitas and Side food that you have welcomed to your table for many years. All of them synonymous with quality, large portion size, freshness and great taste.