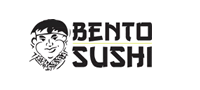 Bento Sushi
Address: 606 Rideau St.
Phone: 613-667-1270
[view menu]

Interac, Visa, Mastercard

Chef Lee takes pride in creating beautiful, delicious sushi for you! Check out our great variety of nigiri, sashimi and hand rolls. Whether you want to dine in or takeout, you can enjoy authentic Japanese flavours with Bento Sushi!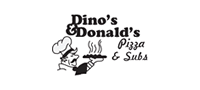 Dino & Donald's Pizza & Subs
Address: 425 Donald St.
Phone: 613-216-9133
[view menu]
Interac, Visa, Mastercard
In the east end of Ottawa, Dino's & Donald's serves up hot, fresh pizza and super deals that won't break the bank. With lots of selection you are sure to please any size crowd.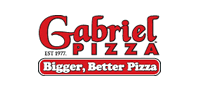 Gabriel Pizza
Phone: 310-7777
Website: www.gabrielpizza.com
[view menu]

Interac, Interac On Delivery, Visa, Mastercard, American Express
Pizza, Pasta, Subs, Salads, Wings, Burgers, and more! For over 30 years Gabriel Pizza has worked hard at building a bigger, better pizza than our competition. We use only the best meats, cheeses, and produce available. Our dough is made fresh daily, and our secret signature recipe pizza sauce has been passed down from generation to generation. All our pizzas are stone oven baked and available in thick or thin crust, but they always come stacked with toppings and loaded with cheese, thats what has made Gabriel Pizza famous, and that is what keeps our customers coming back year after year.
Catering, Office Lunch programs, and School programs are available.
Visit us online for great combos, specials and contests.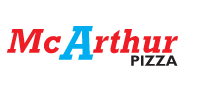 McArthur Pizza
Address: 425 McArthur Road
Phone: 613-216-1216
[view menu]

Interac, Interac On Delivery, Visa, Mastercard
With quality ingredients and creative combinations, McArthur Pizza will create a pizza you are sure to love! If you're not in the mood for pizza, their wide selection of munchies or subs might just do the trick. Mention you saw them in Top Menu to get exclusive deals!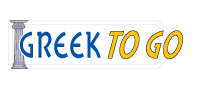 Greek To Go [view menu]
Address: 425 McArthur Road
Phone: 613-741-6159
Address 2: 680 Brookfield Rd
Phone: 613-730-TOGO

Interac, Interac On Delivery, Visa, Mastercard
"The Largest and Freshest variety of Greek Food in Ottawa" isn't just a slogan, it's a way of life at Greek To Go. Taste this healthy alternative to greasy fast food just once and you'll never want anything else! Everything is prepared with the freshest of ingredients and using delicious, authentic greek recipes.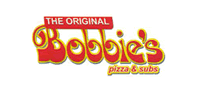 Bobbie's Pizza & Subs
Address: 1443 Ogilvie Road at Bathgate
Phone: 613-216-9280
[view menu]
Interac, Interac On Delivery, Visa, Mastercard, American Express
If you are in the east end and you need fast delivery and exceptional quality, look no further than Bobbie's Pizza. An incredible variety, friendly service and great prices makes this the place to call that has something for everyone.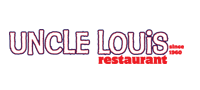 Uncle Louis Pizza
Address: 1054 Ogilvie Rd.
Phone: 613-216-9276 or 613-748-1211
[view menu]
In business since 1960, they are famous for using only top quality ingredients in all their food, guaranteed! They believe that you get what you pay for, with a LOUIS PIZZA you get the best pizza in town! Also serving a great variety such as Canadian, Italian & Lebanese Foods, prepared fresh for you.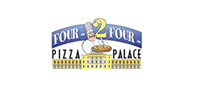 Pizza Palace
Address: 3-411 McArthur Road
Phone: 613-667-3993
[view menu]

Interac, Interac On Delivery, Visa, Mastercard, American Express
Pizza Palace offers customers great food even late at night...and they mean really late! They are open till 4am every night serving a great variety of pizza, pasta, munchies, salads, submarines and much more!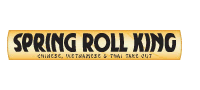 Spring Roll King
Address: 508 Rideau St.
Phone: 613-667-4001
[view menu]

Interac, Visa, Mastercard
Spring Roll King is famous in Ottawa for...you guessed it, their spring rolls! Not to mention their amazing variety of Chinese, Vietnamese and Thai take out. Savour the authentic flavours of the far east right here in Ottawa!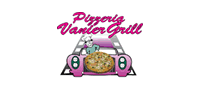 Vanier Grill
Address: 159 Montreal Rd.
Phone: 613-746-4843 or 613-741-1567
[view menu]
Voted "Ottawa's Best Club Sandwich", Vanier Grill has great varieties on this classic, as well as many other menu choices. Local businesses get 15% off on delivery, call ahead for lunch orders!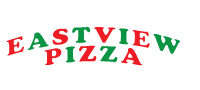 Eastview Pizza
Address: 251 Montreal Road
Phone: 613-749-1555 or 613-749-6476
[view menu]
Whether you are in the mood for pizza, wings, pasta, lebanese or a sanwich, Eastview has you covered. A reputation built on pleasant service and quality food has earned them many loyal customers in the east end of Ottawa. Come see what all the fuss is about.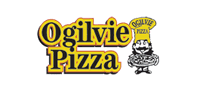 Ogilvie Pizza
Address: 631 Montreal Rd.
Phone: 613-747-2444
[view menu]

Great Italian and Canadian Foods! Fun and friendly staff always at your service! At Ogilvie
Pizza, our customer is our first priority. With great service and great people, Ogilvie Pizza is
fit to guarantee your satisfaction.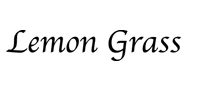 Lemon Grass
Address: 331 Elgin St
Phone: 613-233-5000
[view menu]


Interac, Interac On Delivery, Visa, Mastercard
Downtown Thai and Vietnamese restaurant serves tasty appetizers, soups, curries, and a variety of noodle and rice dishes. Guests choose the level of spice and meat can be substituted with tofu and vegetable. Open daily for lunch and dinner.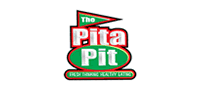 The Pita Pit [view menu]
Address: 373 Dalhousie
Phone: 613-667-3997

Visa, Mastercard, Interac on Delivery
Just say no to high fat, high carb, high sodium junk food. Say yes to good food served fresh and fast! Open wide and say ahhh! At The Pita Pit, we're proud of what we put into our pitas, and equally proud of what we don't. Nothing's deep fried, battered or grilled in fat. We don't add salt unless you tell us you want it. And we don't stuff our good-for-you great-tasting fillings in big wads of bread as thick as a mattress. Welcome to fresh thinking and healthy eating at the Pita Pit, a proudly Canadian, no b.s. place to eat! www.pitapitottawa.ca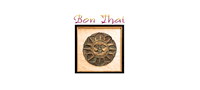 Bon Thai
Address: 79 Montreal Rd.
Phone: 613-667-4000
[view menu]

Authentic Thai Food, homemade and fresh every day. Curries and woks as mild or as spicy as you can handle! They also have delicious spring rolls and noodle dishes, and great lunch specials.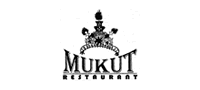 Mukut Restaurant
Address: 610 Rideau St
Phone: 613-216-1090
[view menu]

A unique dining experience, with the best in Indian food. We have a a fully licensed dining facility, also offer take-out and delivery, and catering. Check out our menu for our great Dinners created from our wide selection of authentic Indian Cuisine.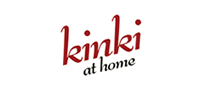 Kinki
Address: 41 York St.
Phone: 613-667-2340
[view menu]

Begin with a profound love and appreciation of sushi, an unwavering purveyance of the finest that Asian cuisine has to offer, toss in a penchant for aesthetics, add a dash of aural pleasure, and therein lie the fundamental ingredients that comprise Kinki-Asian Fusion. Kinki has thoughtfully crafted their menu in a way that is palate conscious of both the novice and conaisseur alike. And now....you can get Kinki at home!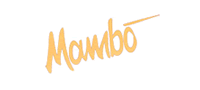 Mambo Nuevo Latino
Address: 77 Clarence St.
Phone: 613-667-3430
[view menu]

Mambo brings forth the colors and spirit of the Latino culture in an updated manner and in a vibrant, warm and inviting setting. They very much admire the Latin way of life, with wonderful meals, hearty food, beautiful wines and the importance of sharing these experiences with those most important to you. Now you can enjoy Mambo's unique flavors at home!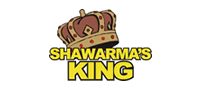 Shawarmas King [view menu]
Address: 530 Rideau Street
Phone: 613-789-8888
Address: 395 Bank Street
Phone: 613-233-2226 or 613-233-1282

Interac, Interac On Delivery
Ottawa's best lebanese fast food 11 years running. Estblished in 1995, Shawarma's King restaurants have captured the taste buds and the hearts of Ottawa's Lebanese and Middle-Eastern food lovers. The restaurants offer both fast-food and sit-down options, with a variety of meats, salads, and Middle-Eastern deserts. Now with two locations.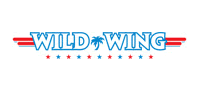 Wild Wing
Address: 1263 Donald St.
Phone: 613-667-4025
[view menu]
TAKEOUT ONLY
Visa, Mastercard, American Express, Interac
Whether you come with family or friends your visit with us is sure to be memorable. Our award winning Chicken Wings are served in 101 flavours . The big salads, Wild fries, amazing appetizers and the tasty wraps are sure to curb your appetite. Get'em to go or stick around and enjoy the atmosphere. All of our restaurants are locally owned and operated by people who take pride in supporting their communities. Go ahead, get Wild!!