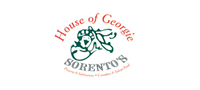 House of Georgie & Sorento's
Address: 211 Gilmore (at Elgin)
Phone: 613-238-3333 or 613-238-1366
[view menu]

Visa, Mastercard, American Express
Pizza at House of Georgie & Sorento's is always fresh and hot from the over, with their homemade tomato sauce and perfect topping combinations. There are delicious sandwiches, submarines, seafood and traditional munchies, as well as Italian favorites. Great for takeout and there is a picnic spot nearby!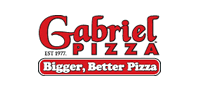 Gabriel Pizza
Phone: 310-7777
Website: www.gabrielpizza.com
[view menu]

Interac, Interac On Delivery, Visa, Mastercard, American Express
Pizza, Pasta, Subs, Salads, Wings, Burgers, and more! For over 30 years Gabriel Pizza has worked hard at building a bigger, better pizza than our competition. We use only the best meats, cheeses, and produce available. Our dough is made fresh daily, and our secret signature recipe pizza sauce has been passed down from generation to generation. All our pizzas are stone oven baked and available in thick or thin crust, but they always come stacked with toppings and loaded with cheese, thats what has made Gabriel Pizza famous, and that is what keeps our customers coming back year after year.
Catering, Office Lunch programs, and School programs are available.
Visit us online for great combos, specials and contests.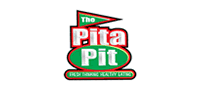 The Pita Pit
Address: 373 Dalhousie
Phone: 613-667-3995
[view menu]

Visa, Mastercard, Interac on Delivery
Just say no to high fat, high carb, high sodium junk food. Say yes to good food served fresh and fast! Open wide and say ahhh! At The Pita Pit, we're proud of what we put into our pitas, and equally proud of what we don't. Nothing's deep fried, battered or grilled in fat. We don't add salt unless you tell us you want it. And we don't stuff our good-for-you great-tasting fillings in big wads of bread as thick as a mattress. Welcome to fresh thinking and healthy eating at the Pita Pit, a proudly Canadian, no b.s. place to eat! www.pitapitottawa.ca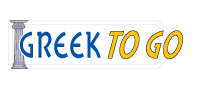 Greek To Go [view menu]
Address: 425 McArthur Road
Phone: 613-741-6159
Address 2: 680 Brookfield Rd
Phone: 613-730-TOGO


Interac, Interac On Delivery, Visa, Mastercard
"The Largest and Freshest variety of Greek Food in Ottawa" isn't just a slogan, it's a way of life at Greek To Go. Taste this healthy alternative to greasy fast food just once and you'll never want anything else! Everything is prepared with the freshest of ingredients and using delicious, authentic greek recipes.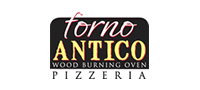 Forno Antico
Address: 683 Bronson Ave
Phone: 613-216-1220
[view menu]

Cash only on Delivery
Forno Antico is a breath of fresh pizza air in Ottawa. A square, thin crusted gourmet pizza, baked in a wood burning oven that has such a profound impact on the taste, is so divine you'll be coming back for more. Everything is homemade and fresh, the service is impeccable, and the prices are resonable. Enjoy fine dining at home with Forno Antico takeout or dine in the quaint restaurant.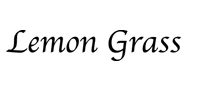 Lemon Grass
Address: 331 Elgin St
Phone: 613-233-5000
[view menu]


Interac, Interac On Delivery, Visa, Mastercard
Downtown Thai and Vietnamese restaurant serves tasty appetizers, soups, curries, and a variety of noodle and rice dishes. Guests choose the level of spice and meat can be substituted with tofu and vegetable. Open daily for lunch and dinner.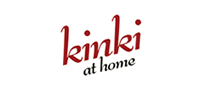 Kinki
Address: 41 York St.
Phone: 613-667-2340
[view menu]

Begin with a profound love and appreciation of sushi, an unwavering purveyance of the finest that Asian cuisine has to offer, toss in a penchant for aesthetics, add a dash of aural pleasure, and therein lie the fundamental ingredients that comprise Kinki-Asian Fusion. Kinki has thoughtfully crafted their menu in a way that is palate conscious of both the novice and conaisseur alike. And now....you can get Kinki at home!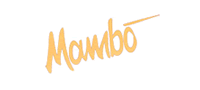 Mambo Nuevo Latino
Address: 77 Clarence St.
Phone: 613-667-3430
[view menu]

Mambo brings forth the colors and spirit of the Latino culture in an updated manner and in a vibrant, warm and inviting setting. They very much admire the Latin way of life, with wonderful meals, hearty food, beautiful wines and the importance of sharing these experiences with those most important to you. Now you can enjoy Mambo's unique flavors at home!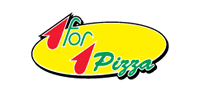 1 For 1 Pizza [view menu]
Address: 235 Bank St.
Phone: 613-232-0232
Address: 195 Rideau St.
Phone: 613-562-1800

Interac, Interac On Delivery, Visa, Mastercard, American Express
1 For 1 pizza is a leading Canadian owned pizza franchise chain founded in Ottawa in 1990. Family owned and operated, 1 for 1 pizza has grown into one of the most successful franchises in Ottawa-Carleton and Outaouais regions, with over 15 locations. We believe having fresh quality will ensure our consumers will be satisfied. At 1 for 1 pizza always quality and fresh food on time.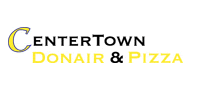 Centertown Donair & Pizza
Address: 422 Bronson St.
Phone: 613-231-1000
[view menu]

Interac, Interac On Delivery, Visa, Mastercard, American Express
Have you heard of a Halifax Donair? Those who have want more, those who haven't better call Centertown Donair & Pizza today to try one! Also serving pizza and munchies.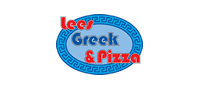 Lees Greek & Pizza
Address: 180 Lees Ave. Unit 106
Phone: 613-667-3991
[view menu]

Lees Greek & Pizza pride themselves on serving the best quality food fresh and fast. Their authentic Greek cooking will impress even the toughest critic, and their warm, friendly manner will impress you. Lees Greek & Pizza look forward to preparing each customer's order with pride and only the freshest of ingredients. www.leesgreekandpizza.com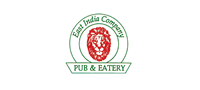 East India Company
Address: 210 Somerset St. West.
Phone: 613-667-4038
[view menu]

East India Company Restaurants have been in business for over thirty years and have always enjoyed a reputation for the best East Indian Food in Ottawa and Winnipeg, Canada. The company is known not only for the high quality of food and service provided, but also for the atmosphere created through authentic Indian artwork ranging from 100 to 500 years old displayed through out the restaurants.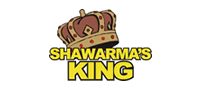 Shawarmas King [view menu]
Address: 530 Rideau Street
Phone: 613-789-8888
Address: 395 Bank Street
Phone: 613-233-2226 or 613-233-1282
Interac, Interac On Delivery
Ottawa's best lebanese fast food 11 years running. Established in 1995, Shawarma's King restaurants have captured the taste buds and the hearts of Ottawa's Lebanese and Middle-Eastern food lovers. The restaurants offer both fast-food and sit-down options, with a variety of meats, salads, and Middle-Eastern desserts. Now with two locations.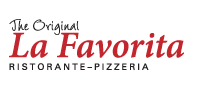 La Favorita Ristorante
Address: 356 Preston St.
Phone: 613-216-9131
[view menu]

Whether you enjoy gourmet pizzas, calzones, pastas, salads, grilled meats or seafood platters, La Favorita has something for everyone. With an expanded menu, which includes specialized Mediterranean cuisine and a continued emphasis on seafood, Nick and his staff hope you will enjoy your dining experience at La Favorita.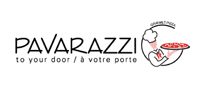 Pavarazzi
Address: 491 Somerset West at Lyon
Phone: 613-233-2320
[view menu]




Visa, Mastercard, American Express, Interac

Pavarazzi Gourmet Pizza seperates itself from most other takeout pizzerias because it's made from fresh, imaginative toppings and choice of handmade pizza crusts. You can create your own pizza and choose from premium cheeses, fresh vegetables, pestos and even seafood. Pizzas are served on traditional white or Heavenly Herb crust and you can choose from regular or thin. If you're not craving pizza, try a Panzerotti-Made with a tasty seasoned crust, a folded over pizza prepared in the Neopolitan tradition. Over the years, the menu has gradually expanded to include 4 salads, 9 gourmet panzerottis, 14 types of pasta and 11 selected side orders to satisfy almost any appetite.