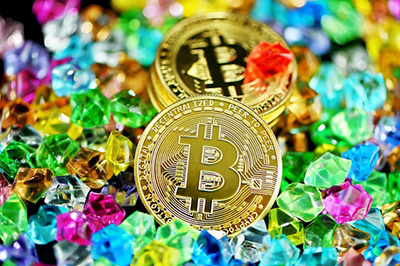 The increasing popularity of cryptocurrency in Canada and elsewhere has led to the growth of online casinos that accept digital currencies. However, before playing at an online crypto casino, it is important to find a site that is reliable and secure, so you can be sure your data is secure and that you can cash out your winnings. To help you choose, here are some factors to look for in a reliable online crypto casino.
Regulation and licensing
One of the main things to look for when seeking out a reliable online crypto casino is that it holds a license from one of the recognized jurisdictions. Several countries issue licenses for online gaming, including the UK, Malta and the Isle of Man. Playing at a casino that holds a license is important as it means the site has met certain requirements to secure its license and is monitored to ensure continued compliance. Gambling is a regulated activity in Canada, with provincial governments able to permit it within their jurisdiction. Ontario is one of the provinces to support online gambling.
Reputable software
Reliable casino sites will offer a selection of games provided by reputable third-party developers. Leading names in the industry include NetEnt, Playtech, Microgaming, and Evolution Gaming. These developers create online slots and table games that online casinos can license. This means that players get to enjoy a wide selection of games which feature the latest innovations in graphics and technologies that enhance the gambling experience. However, it also provides added security to players. This is partly due to the fairness of the games. While gambling always involves an element of risk, the outcome of chance-based games should always be random. Games from legitimate providers undergo independent testing to ensure this is always the case.
Website accessibility and support
One sign of a reliable online crypto casino is the useability of the site. Before you sign up, look at how easy the site is to navigate and search. Another factor is whether the site offers full functionality on a mobile device. Coupled with the site's accessibility is the level of support offered. It is important that the site has a facility to speak with an advisor, either by phone, email or through a live chat function. The site should also have a "frequently asked questions" section so users can find answers to popular queries, such as how to cash out or access a bonus.
Site security
A further consideration is the security of the website. Online casinos hold lots of data, including customer contact information and payment details. This makes them a target for hackers. While cryptocurrency has an added layer of security, casinos that transact in digital currencies are still vulnerable. So, before you sign up with a website, deposit and play, check that the casino has taken steps to protect the data it collects. Indications that a site is secure include a web address (URL) that starts with "https" and has the padlock symbol in the address bar, which means it has a valid SSL (secure sockets layer) certificate.
Customer verification process
A reliable crypto casino website will also take steps to make sure that customers who sign up to play are who they say they are. This is especially the case with a site that accepts cryptocurrency, because digital currencies can be attractive to those who engage in money laundering and other financial fraud. Another issue within the industry is underage gambling. Again, having a robust customer verification process in place can help to ensure only people over the legal gambling age play on the site. For players who are overage and legitimate, verification may be frustrating. However, it does indicate that the site takes its responsibilities as a provider of gambling services seriously.
Crypto opens all kinds of possibilities for people to transact securely online and it is becoming ever-more accessible. In Canada alone, an estimated 12.8 million people will use digital currencies by 2027. As a result, many different retailers and service providers, including online casinos, now offer the opportunity to pay using digital currencies. While not all providers are legitimate, hopefully, this article has provided some guidance to help you to find a reliable online crypto casino.