Traveling the world is an exciting experience. Not only do you get to experience new countries and different cultures, but you can meet great new people who may become lifelong friends. The world has a lot to offer, so why shouldn't you take advantage of traveling if you have the time and money to do so?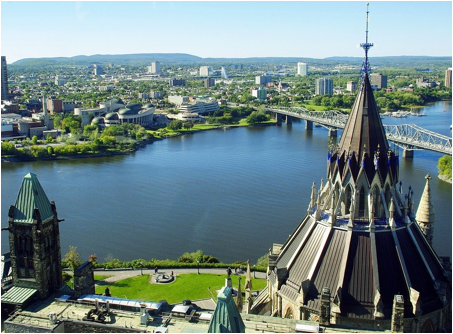 Royalty-free image

One question that has the power to stop a traveler and/or backpacker in their tracks, however, is "But where should I travel?" The answer is subjective, and it all depends on what countries interest you and what you wish to get out of your travels. For instance, do you like Japanese cuisine? If so, then a trip to Japan should be on the cards. However, one wonderful place to consider visiting is Canada's capital city, Ottawa.

Ottawa is a beautiful cosmopolitan city with much to offer. But like any country, town or city that you visit, you need to ensure that you stay safe and sound. Sadly, there is a lot of crime. Therefore, safety measures need to put in place.

Whether you are looking to visit Ottawa or travel in general, here are a few top tips on how to stay safe while exploring the world.
Book Your Accommodation in Advance
Always book your accommodation in advance. Not only is this usually cheaper, but it will also ensure that you have a safe space to spend the night. The last thing you want to do is try to find a place to sleep after you have landed and struggle to find a free room or end up staying in a hotel or hostel that has less than favorable reviews.

Head online and look at a selection of hotels within Ottawa. You can also look at renting out an Airbnb if you wish, as this can offer you added privacy and independence. Always check the reviews before booking, however.
Know Where You Are Going
When exploring a new place, it can be fun to go off the beaten track and stumble across a beautifully hidden piece of the city. But doing this can lead to problems such as exposing yourself to crime or bigger risks. It is smart to research the areas you wish to explore and see what people are posting online about the place. You should also take the time to review your surroundings and gauge whether the area is safe for you to explore.

Always map out points of interest and know how to get there and whether you could break away and explore the areas nearby. It is always better to be safe than sorry.
Know Your Rights
When traveling to a new country, always take the time to know your rights. Countries will have different laws and rules and regulations for you to abide by, and so you should know these before stepping foot in their country. Of course, if you do ever get into trouble by accident because of a simple misunderstanding, you should contact a trusted lawyer in country you are visiting. For instance, when visiting Ottawa, have the number of the professional lawyers at edelsonlaw.ca to hand so that, in the event of an accident or misunderstanding, you can have the proper representation right off the bat.

Are you looking to travel to Ottawa soon? If so, you are sure to have a wonderful time. There is a lot to see and do in Canada's capital, but be sure to keep yourself safe while exploring the streets of Ottawa.