Online poker: Bodog pulls services from twenty countries
Edited by John Stokes
Online poker website, Bodog has made the controversial decision to stop processing transactions in 20 different Eastern European and Asian countries from 30th August 2012. Many online players across the world woke up to emails from the organisation stating; "We recommend that you withdraw any balance you may have in your account by 30 August 2012. Minimum withdrawal amount is $/€/£10. After 30 August, we will adjust your balance to 0 to protect your funds. To withdrawal your balance after 30 August, you will need to contact customer service at service@bodog.co.uk"
Speculation over why the company has decided to terminate their services is high. One of the reasons for the pull out may be the continual issues that the website has faced with payment processors in certain European countries. Bodog's Customer Service confirmed this in a statement, saying:
"At this time, due to continuing difficulties finding and maintaining acceptable payment options, we have been forced to make the difficult decision to stop offering our services to residents of [various countries]. "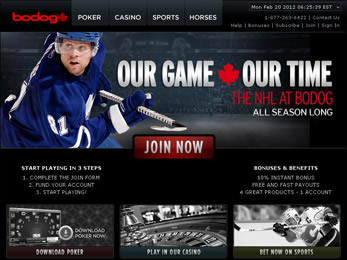 Another explanation for this may be that Bodog were unable to gain essential licensing arrangements throughout Europe and failed to obtain approval by the European Union Gaming Commission. This had a dramatic effect on their online operations.
The 20 countries where Bodog is terminating their services are; Armenia, Azerbaijan, Belarus, Bosnia and Herzegovina, Bulgaria, Croatia, Estonia, Hungary, Israel, Kazakhstan, Latvia, Lithuania, Macedonia, Montenegro, Romania, Russian Federation, Serbia, Slovenia, Ukraine and Uzbekistan.
As well as these countries, Bodog's services will be unavailable to residents in countries who have passed certain propriety laws which regulate and restrict the online gaming industry. These include Spain, France and Italy. As a result of this, Bodog's number of consumers and revenue will see a significant drop.
However, Bodog remains optimistic, putting in place an aggressive strategy to pursue the unregulated Asian market. With approximately one third of Earth's population residing here it appears to be a strong tactic, and one that other high profile poker websites have yet to adopt. The terminations may also spell a new found stroke of luck for those in unaffected countries. When the 20 counties are dropped on 1st September 2012, other online players will have the chance to make valuable wins in undersubscribed online tournaments. It is also good news for competitors such as Pokerstars.com who are looking to stay in several of these markets, so if you're a bodog player looking for a new place to play http://www.pokerstars.com/poker/games/.