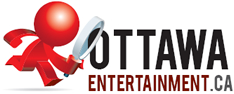 Special offer from Kinki and Mambo

Book your special event of $400 or more and receive this $100 Gift certificate.
Offer can not be combined with other promotions. Expires April 30, 2015.

Call today to reserve: Kinki - 613-789-7559 Mambo - 613-562-2500


Monday

Absolute Comedy - Open Mic Mondays 8:30 $4.00

Zaphod's - ELECTRONIC MONDAYS

Showcase Mondays featuring Tales From The Backseat + Archy&Mehitabel + Project Mantra + Adam Ferris at Zaphod Beeblebrox Ottawa , ON 8:00 PM Free Admission
Tuesday

Absolute Comedy - 8:30 $5.00

Irene's Pub - Tuesday Trivia nights - 7:00pm

Zaphod's - Industrial Strength Tuesdays - North America's longest running industrial and underground electronic night Every Tuesday with DJ Leslie + Guests 9PM – No cover, no dress code, no attitude.

Grinzing's Classics September 30, 2014, 7:00pm NAC Salon

Zukerman, Denk & Mozart September 30, 2014, 8:00pm NAC Southam Hall
Wednesday

Yuk Yuk's on Elgin - New Talent Showcase - 8:30pm

Absolute Comedy - Pro-Am Night 8:30 $6.00

Open Mic Wednesday Nights (@ the Lunenburg)

John Carroll @ The Laff

Zaphod's - Breakdown Wednesdays - The Nation's Capital has been waiting for this night, and its finally here – headbang and rock the eff out to the latest and greatest.Your favourite classics of punk rock, thrashcore, metalcore, pop punk, hardcore and post hardcore rock"n'roll! Every Wednesday with DJ James 9PM – No cover, no dress code, no attitude

Lacuna Coil, Devil You Know, Starset, Incura @ Mavericks - 19+/$26


Thursday

Yuk Yuk's on Elgin - 8:30

Absolute Comedy - 8:30 $10.00

Irene's Pub - All Stars Blues Thursdays with guest host 9:00pm

Zaphod's - The Electric Ballroom - Alternative, Brit-Pop, Big Beat, Rock, Soul, Punk, Indie, 80s and Electro Thursdays, Fridays and Saturdays – After The Bands

NAC Gala: Pinchas, Itzhak & Friends October 2, 2014, 5:30pm NAC Southam Hall

Bianca Basso – i love October 2, 2014, 7:30pm NAC Fourth Stage


Friday

Yuk Yuk's on Elgin 7:30pm & 9:30pm $20.00

Absolute Comedy 8:00 & 10:30 $12.00

Salsarengue Fever Fridays @ Club Caliente - Free Dance Lessons - 8 to 10 pm

Zaphod's - The Electric Ballroom - Alternative, Brit-Pop, Big Beat, Rock, Soul, Punk, Indie, 80s and Electro Thursdays, Fridays and Saturdays – After The Bands

Periphery, The Contortionist, Intervals, Toothgrinder @ Ritual - AA/19+/5:30/$25

Creemore Springs Oktoberfest Ottawa - October 03-05 - Clarke Fields Park (Barrhaven) - www.oktoberfestottawa.com

Irene's Pub - BROCK ZEMAN with THE MAYHEMINGWAYS 9:30pm

Peter Liu: "Bamboo Groove" Debut CD Launch October 3, 2014, 7:30pm NAC Fourth Stage | Running time is approximately 2 hours and 30 minutes with intermission.

Alex Nevsky with Chloé Lacasse October 3, 2014, 8:00pm NAC Studio


Saturday

Yuk Yuk's on Elgin 7:30pm & 9:30pm $20.00

Absolute Comedy - 8:00 & 10:30 $15.00

Saturday Nite Party @ Club Caliente

Lucky Ron @ The Lafayette

Barrymore's - RETRO 80S n 90s Saturdays

Zaphod's - The Electric Ballroom - Alternative, Brit-Pop, Big Beat, Rock, Soul, Punk, Indie, 80s and Electro Thursdays, Fridays and Saturdays – After The Bands

Creemore Springs Oktoberfest Ottawa - October 03-05 - Clarke Fields Park (Barrhaven) - www.oktoberfestottawa.com

Irene's Pub - Bowskill and Fewings plus Main Street Market Band - 9:30 pm

Norteño - Tango Nuevo October 4, 2014, 7:30pm NAC Fourth Stage

Jim Jefferies October 4, 2014, 8:00pm NAC Southam Hall


Sunday

Absolute Comedy - 8:00 $10.00

Lieutenant's Pump - Bingo, music, prizes and games with DJ Bingo

TRAILER PARK BINGO at Zaphod Beeblebrox Ottawa , ON 9:00 PM FREE

Beach House and more @ Bronson Centre Theatre - AA/7:00/$30

Larry and his Flask, Good for Grapes and more @ Mavericks - 19+/8:00/$12

Creemore Springs Oktoberfest Ottawa - October 03-05 - Clarke Fields Park (Barrhaven) - www.oktoberfestottawa.com

Irene's Pub - The Lake Effect - 9:00 pm

How Great Turtle Rebuilt the World October 5, 2014 NAC Panorama Room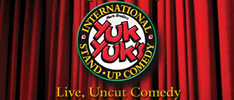 Ron Josol represents the new generation of comedy. With his modish comedy style and commanding stage presence, he is one of the hottest acts today.

In his 2nd year as a comedian, Ron won the Craven A's funniest home grown competition for the Just For Laughs comedy festival in 2000. Since then he has been performing in festivals such as the, Winnipeg Comedy Festival, Just for laughs festival, INTERNATIONAL COMEDY FEST 2k8, The Orange County Comedy Festival and the "LOL Comedy Festival" in Hollywood, California.

Indubitably, the most recognizable Asian comedian in Canada, Ron was profiled on the Comedy Network, ABS-CBN Asia, Showtime Dubai, CBC, Discovery channel, Echo, omni1&2, MTV Canada, and recently the Biography Channel Canada. He has hosted his own television series on the new omni2 Network called, "FLIP". He produced, co-wrote and starred as the lead of a short film based on his true story entitled, "Rolling Longaniza," which aired on the CBC Zflicks.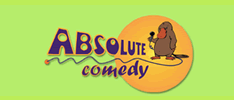 Rarely taking things at face value, even the most ordinary of topics are spun into new directions that only his creatively warped mind could envision. Mike always keeps audiences on their toes by being about as predictable as a car thief whose options are running out. He is the comedic wheelman, taking audiences on a conceptual joyride fueled by an overactive imagination. Along the way, they find humor on every corner, and taboos thrown into a ditch like a drifter with no money for gas.

Mike Storck started his stand up comedy career in 1998, in his hometown of Baltimore, at an open mike with a broken microphone and a frayed notepad. His act developed at an incredible rate, and within the first few months he quickly started catching the eyes and ears of club owners and comics in the stand up circuit. Since then he has honed his skill for working with an audience and generating tons of fresh original A-list material.

TO WIN 4 TICKETS. Reply with '' Absolute Comedy'' in the subject line or Direct Message with Absolute Comedy on twitter







Top 10 iTunes Downloads

1 Meghan Trainor - All About That Bass
2 Taylor Swift - Shake It Off
3 Jessie J, Ariana Grande & Nicki Minaj - Bang Bang
4 Clean Bandit - Rather Be
5 Tove Lo - Habits
6 Jason Derulo - Trumpets
7 Nicki Minaj - Anaconda
8 Pitbull - Fireball
9 Iggy Azalea - Black Widow
10 Jason Aldean - Burnin' It Down