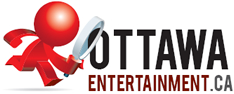 Monday

Zaphod's - Hungry Heart Mondays with DJ Nate - 9pm - Free Admission.

Ian Cameron @ Pier 21 (Of Grace)

National Arts Centre - La persistance du sable Monday - Tuesday | NAC Studio September 12, 2011 - 13, 2011

National Arts Centre - Jewish Federation of Ottawa presents Joan Rivers Monday | NAC Theatre September 12, 2011

National Arts Centre - Pagliacci with Cavalleria Rusticana Saturday - Saturday | NAC Southam Hall September 10, 2011 - 17, 2011

Tuesday

Zaphod's - INNER CITY ELEGANCE + BRIGHT LIGHTS

Mambo - Mystics & Manicures *Come by for a manicure, be inspired by the tarot reading & stay for the ladies cocktail & tapas specials*

Monday I Retire, Metavari (XRA recs), Husband And Wife (XRA recs), I Spell It Nature - 19+/6:30pm/$10

National Arts Centre - La persistance du sable Monday - Tuesday | NAC Studio September 12, 2011 - 13, 2011

National Arts Centre - Pagliacci with Cavalleria Rusticana Saturday - Saturday | NAC Southam Hall September 10, 2011 - 17, 2011

Wednesday

Yuk Yuk's on Elgin - Local Talent Night

Absolute Comedy 8:30 $6.00

Kinki - Mystic Garden *Featuring Mystic Readings along with our Special Veggie & Vegan menu*&… 'Sui Generis' with resident Djs Easton Ellis, Nick Bazso & Paulo Cardoso ...providing a one of a kind musical journey through the classically sensual and blunted sounds of Brazilian bossa nova, Jamaican dub reggae, vintage film soundtracks, old school hip hop, trip hop, Afro beat, Latin and psychedelic rock early in the night, leading into disco, french house, broken beats, mashups, IDM, modern day jazz, tripped out house and much more later in the night...

Mambo - Mystic Garden *Experience our in-house Energy healer & our delectable Latin inspired Veggie & Vegan menu* & on the Rooftop Dj Dusty *dance along to the best urban, dance, and retro tunes

Zaphod's - breakdown wednesdayz with dj james

Grand Motel @ Pier 21

Said The Whale, Rah Rah, Sara Lowes @ Live Lounge - 19+/8pm/$15

National Arts Centre - Pagliacci with Cavalleria Rusticana Saturday - Saturday | NAC Southam Hall September 10, 2011 - 17, 2011

Thursday

Barrymore's - Retro 90s n Top 40

Yuk Yuk's on Elgin 8:30 $14.00

Absolute Comedy 8:30 $10.00

Kinki - Diva Night *Enjoy & our Champagne~Sushi~Chocolate inspired ladies menu*&… ~Dj Balu on Deck playing his sexy funky girlie jazzy beats from slo mo disco to grown up house music 'Theme'

Mambo - Danza Latina *Dance along with us for our Free Cali Salsa lessons from 8-10pm w\ Salsa's own Sabtain Khan* & enjoy 5$ Mojitos, Margaritas, & Sangrias all night & on the Rooftop 'Fiesta' with Dj Paulo Cardoso & weekly guests playing all styles of worldbeat music from Europe, Caribbean, and South America Fridays- Zona Viva *

The Planet Smashers + The Real McKenzies + Random Hand + Rude City Riot @ Ritual

The Planet Smashers, The Real McKenzies, Random Hand, Rude City Riot @ Ritual - AA/19+/6:30pm/$17

The Guilty Minds, Jukebox County and more @ Cafe Dekcuf - 19+/9pm/$8

SSRIs , StillNative, Wooka Tribe, Robots!Everywhere!! @ Zaphod Beeblebrox - 19+/8pm/$10

National Arts Centre - Pagliacci with Cavalleria Rusticana Saturday - Saturday | NAC Southam Hall September 10, 2011 - 17, 2011


Friday

Yuk Yuk's on Elgin 9pm $20.00

Absolute Comedy 8:00 & 10:30 $12.00

Kinki - ~DJ Dusty on Deck *dance along to the best urban, dance, and retro tunes and enjoy our weekly themes. From Groovin 60's, to Disco Fever 70's, Crazy 80's, Viva Vegas, Burlesque, and more… 'Classic'

Mambo - Come and show off your best Latin dance moves at Zona Viva , featuring lessons, dance floor, and Happy Hour specials* with Dj's Freddie & Dj's Mendez playing Latin grooves, classic 90's, top 40, and house beats Suave

Zaphod's -Black Widow presents: KATATONIA + INIRE

The Sultans of Gin @ Fat Tuesdays

Hunter City Madness, A Darker Day, Texas With A Dollar Sign, Rainbow Pony Power, Wolves In Stride @ Mavericks - 19+/8pm/$

Katatonia , Inire, Dead Culture Society, Damnus @ Zaphod Beeblebrox - 19+/7pm/$17/$20

Koffin Kats, The Beer Barons, Kraken The Case @ Cafe Dekcuf - 19+/9pm/$10

National Arts Centre - Pagliacci with Cavalleria Rusticana Saturday - Saturday | NAC Southam Hall September 10, 2011 - 17, 2011


Saturday

Yuk Yuk's on Elgin - 9pm $20.00

Absolute Comedy 8:00 & 10:30 $15.00

Kinki - DJ Sean on Deck *your Saturday Night Fever favourite playing his eclectic but deep rooted alternative vibes ranging from rock and hip hop to country and dance. He'll keep you guessing for more..

Mambo - with DJ Jim Reilly *a long time Ottawa Dj Veteran, Jim merges all cultural borders by playing a great array of your Latin & English favourites, all night, a Saturday dedicated to your tunes*

Zaphod's - ORIENTEERS (CD RELEASE) + TILDA+ GUESTS

Duelling Piano's (Tyler Kealey and Dave Kalil) @ Fat Tuesdays

Camp Radio (Record Launch), Mother's Children, Mnemonics @ babylon - 19+/9pm/$8

the punkottawa.com Fall Flea Market @ Bronson Centre Mac Hall - /11am/PWYC

The Dodos, The Luyas @ Mavericks - 19+/9pm/$15

Metal Mayhem Madness 5 with Aggressor, Joe Thrasher, The Sin Sisters and more @ The 2nd Bass Line Skybar & Restaurant (300 Coventry Rd, 3rd Floor) - 19+/8pm/$25/$30

National Arts Centre - Pagliacci with Cavalleria Rusticana Saturday - Saturday | NAC Southam Hall September 10, 2011 - 17, 2011

National Arts Centre - La Guerre au ventre Friday - Saturday | NAC Studio September 16, 2011 - 17, 2011

Sunday

Barrymore's - Every Sunday - Retro 80's no cover.

Mambo - Bombshell Sundays- & on the Rooftop with Dj Eric Latulippe & friends Playing the best funky, soulful house music the city has to offer, & enjoy specials on buckets of Coronitas all day long..

Zaphod's - Trailer Park Bingo & hot fudge sundays with dj the retardinator

Live Music @ Liquor Store Party Bar

National Arts Centre - La Guerre au ventre Friday - Saturday | NAC Studio September 16, 2011 - 17, 2011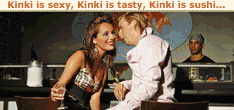 -Join us daily for our 'Extreme Sushi Happy Hour' Mon-Fri 3-6pm / Sun-Tues 9pm-close / Wed-Sat 10pm-close. Enjoy double portions of our Sushi & Hot menu items for a reduced price.

-15$ for 3 course Bento Box and Sushi Combination Lunch Specials
Wednesdays- Mystic Garden *Featuring Mystic Readings along with our Special Veggie & Vegan menu*&… 'Sui Generis' with resident Djs Easton Ellis, Nick Bazso & Paulo Cardoso ...providing a one of a kind musical journey through the classically sensual and blunted sounds of Brazilian bossa nova, Jamaican dub reggae, vintage film soundtracks, old school hip hop, trip hop, Afro beat, Latin and psychedelic rock early in the night, leading into disco, french house, broken beats, mashups, IDM, modern day jazz, tripped out house and much more later in the night...

Thursdays- Diva Night *Enjoy & our Champagne~Sushi~Chocolate inspired ladies menu*&… ~Dj Balu on Deck playing his sexy funky girlie jazzy beats from slo mo disco to grown up house music 'Theme'

Fridays- ~DJ Dusty on Deck *dance along to the best urban, dance, and retro tunes and enjoy our weekly themes. From Groovin 60's, to Disco Fever 70's, Crazy 80's, Viva Vegas, Burlesque, and more… 'Classic'

Saturdays- ~DJ Sean on Deck *your Saturday Night Fever favourite playing his eclectic but deep rooted alternative vibes ranging from rock and hip hop to country and dance. He'll keep you guessing for more..



Opening this Week

I Don't Know How She Does It - 2011-09-16
Drive - 2011-09-16
Restless - 2011-09-16
Straw Dogs - 2011-09-16
The Whale - 2011-09-16
3 - 2011-09-16
Dolphin Tale - 2011-09-23
Killer Elite - 2011-09-23
Moneyball - 2011-09-23
A Bird of the Air - 2011-09-23
Machine Gun Preacher - 2011-09-23
Limelight - 2011-09-23
Puncture - 2011-09-23
Weekend - 2011-09-23
Thunder Soul - 2011-09-23
Abduction - 2011-09-23
The Double - 2011-09-23

Ottawa movie showtimes and reviews link

Top 10 Itunes Downloads

1 ADELE - Someone Like You
2 Maroon 5 - Moves Like Jagger
3 Foster The People - Pumped Up Kicks
4 Lady GaGa - Yoü and I
5 Gym Class Heroes - Stereo Hearts
6 Cobra Starship - You Make Me Feel...
7 Rihanna - Cheers
8 LMFAO - Party Rock Anthem
9 Lil Wayne - How to Love
10 Lil Wayne - Mirror

Lottery Results - Click here for lottery results - Link

Daily Horoscope - Click here for your daily horoscope - Link

Ottawa Weather - Click here for weather forecast - Link

Recipes - Click here for the recipe of the day - Link

Ottawa Finance - Click here for the daily financial report - Link

Entertainment News - Click here for celebrity gossip - Link