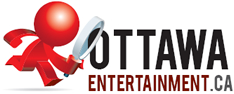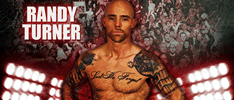 WRECK MMA: TURNER VS. FERGUSON
Date:November 9th, 2012
Venue: Hilton Lac Lemay
Location: Gatineau, Quebec
Website: www.wreckmma.com

Wreck MMA is excited to announce that our tenth event is scheduled for November 9th, 2012 at the Casino Lac-Leamy in Gatineau, Quebec. Presented by Giovanni's Restaurant, the event will be headlined by local star 'Relentless' Randy Turner who will defend his Wreck Bantamweight Title against The Ultimate Fighter veteran BJ Ferguson. Turner (6-2-0) comes into the fight following a five round war against Eric Perez at the last event. Ferguson (7-2-0) was a contestant on Season 14 of The Ultimate Fighter but lost his fight in the preliminary round to Canadian Roland Delorme.



Monday

Absolute Comedy - Open Mic Mondays 8:30 $4.00

Tuesday

Absolute Comedy - 8:30 $5.00

Mambo - Tantalizing Tuesdays*Featuring, Tarot Readings and Taco & Tequila specials

Zaphod's - Industrial strength tuesdays - North America's longest running industrial and underground electronic night Every Tuesday with DJ Leslie + Guests 9PM – No cover, no dress code, no attitude

National Arts Centre - The Glace Bay Miners' Museum NAC Theatre October 16 - November 3, 2012 Running time is approximately 2 hours 15 minutes with intermission.

Wednesday


Yuk Yuk's on Elgin - Local Talent Night - 8:30pm

Absolute Comedy - Pro-Am Night 8:30 $6.00

Kinki - Mystic Garden Wednesdays- Asian inspired NCVA approved Veggie-Vegan Menu with In-House Crystal Readings by the mesmerizing Linda Steele (www.lindaenergyhealer.com)- Healthy dining has never been so fun!

Mambo - Mystic Garden Wednesdays*Featuring our delectable Latin inspired Veggie & Vegan menu

Zaphod's - Breakdown Wednesdays - The Nation's Capital has been waiting for this night, and its finally here – headbang and rock the eff out to the latest and greatest.Your favourite classics of punk rock, thrashcore, metalcore, pop punk, hardcore and post hardcore rock"n'roll! Every Wednesday with DJ James 9PM – No cover, no dress code, no attitude.

Zaphod's - BASEMENT ARTISTS presents: Music & Art featuring FIONA NOAKES + THE HEAVY CREAM + LORA BIDNER + NINJAS IN THE HALLWAY, 8:00 PM CAD8.00

Endast, Sleep is for the Dead, Skies Beneath @ Cafe Dekcuf - 19+/7:00pm/$8/$10

National Arts Centre - The Glace Bay Miners' Museum NAC Theatre October 16 - November 3, 2012 Running time is approximately 2 hours 15 minutes with intermission.

National Arts Centre - Zesty Gopher s'est fait écraser par un frigo Wednesday - Saturday | NAC Studio October 17 - 20, 2012 8:00pm Running time is approximately 2 hours 20 minutes with intermission.

Thursday


Barrymore's - Retro 90s n Top 40

Yuk Yuk's on Elgin 8:30

Absolute Comedy - 8:30 $10.00

Kinki - Tantalizing Thursdays- Tease your taste buds with our aphrodisiac inspired menu- Live Jazz performances by Ottawa's Jazzstress herself 'Rebecca Noelle'

Mambo - El Barrio Thursdays *Featuring monthly Kizomba lessons and Mexican Nacho & Wing specials

Zaphod's - CAMP RADIO + BENDER + THE GROUCHO MARXISTS, 8:00 PM CAD7.00

Lowtalker, Arms Aloft, Landslider, Benevenstanciano @ Cafe Dekcuf - 19+/8pm/$10

National Arts Centre - The Glace Bay Miners' Museum NAC Theatre October 16 - November 3, 2012 Running time is approximately 2 hours 15 minutes with intermission.

National Arts Centre - Zesty Gopher s'est fait écraser par un frigo Wednesday - Saturday | NAC Studio October 17 - 20, 2012 8:00pm Running time is approximately 2 hours 20 minutes with intermission.

National Arts Centre - Houston Ballet Marie Thursday - Saturday | NAC Southam Hall October 18 - 20, 2012 8:00pm Running time is approximately 2 hours and 15 minutes with intermission.


Friday


Yuk Yuk's on Elgin 9pm $20.00

Yuk Yuk's at the Prescott 9pm

Absolute Comedy 8:00 & 10:30 $12.00

Kinki - Unleash Fridays - A weekend full of great DJ beats (DJ Dusty & DJ Sean) to captivate you! Join us Fridays featuring special guest hostesses Chynna Fox | Shade Nyx

Mambo - Zona Viva Fridays*Featuring DJ Frederico and Cuban Tropicana dance performances

Wiz Khalifa and Taylor Gang, Juicy J, Chevy Woods, Lola Monroe, Berner, Tuki Carter @ CE Centre (4899 Uplands Dr.) - AA/6pm/$49.50

The Wilderness of Manitoba, Josef Pollack, Heavy Bedroom @ Mavericks - 19+/8pm/$10

National Arts Centre - The Glace Bay Miners' Museum NAC Theatre October 16 - November 3, 2012 Running time is approximately 2 hours 15 minutes with intermission.

National Arts Centre - Zesty Gopher s'est fait écraser par un frigo Wednesday - Saturday | NAC Studio October 17 - 20, 2012 8:00pm Running time is approximately 2 hours 20 minutes with intermission.

National Arts Centre - Houston Ballet Marie Thursday - Saturday | NAC Southam Hall October 18 - 20, 2012 8:00pm Running time is approximately 2 hours and 15 minutes with intermission.

National Arts Centre - Matthew Barber Friday - Saturday | NAC Fourth Stage October 19 - 20, 2012 7:30pm


Saturday

Yuk Yuk's on Elgin - 9pm $20.00

Yuk Yuk's at the Prescott - 8 pm & 10:30 pm

Absolute Comedy - 8:00 & 10:30 $15.00

Mambo - Suave Saturdays *Featuring DJ Don Juan on deck to mix & mingle

Kinki - Throwback Saturdays-A weekend full of great DJ beats (DJ Dusty & DJ Sean) to captivate you! Join us Fridays featuring special guest hostesses Chynna Fox | Shade Nyx

Zaphod's - The Electric Ballroom - Alternative, Brit-Pop, Big Beat, Rock, Soul, Punk, Indie, 80s and Electro Thursdays, Fridays and Saturdays – After The Bands

Zaphod's - SUNS OF STONE + THE DAMN TRUTH + THE GINGER FOX, 8:00 PM CAD5.00

MUTE, SHOT BY JACK, SIDELINES @ Petit Chicago (50 Promenade du Portage, GATINEAU) - 18+/20:00pm/$10/$12 - bands

National Arts Centre - The Glace Bay Miners' Museum NAC Theatre October 16 - November 3, 2012 Running time is approximately 2 hours 15 minutes with intermission.

National Arts Centre - Zesty Gopher s'est fait écraser par un frigo Wednesday - Saturday | NAC Studio October 17 - 20, 2012 8:00pm Running time is approximately 2 hours 20 minutes with intermission.

National Arts Centre - Houston Ballet Marie Thursday - Saturday | NAC Southam Hall October 18 - 20, 2012 8:00pm Running time is approximately 2 hours and 15 minutes with intermission.

National Arts Centre - Matthew Barber Friday - Saturday | NAC Fourth Stage October 19 - 20, 2012 7:30pm


Sunday


Absolute Comedy - 8:00 $10.00

Lieutenant's Pump - Bingo, music, prizes and games with DJ Bingo

Mambo - Zumba with Mambo - Every sunday for $25 per person - Enjoy a Zumba Fitness class with instructor Mabel Alvarez and finish off with a delicious Mambo Brunch. Zumba start time:10:30-11:30 Brunch: 11:45

Zaphod's - TRAILER PARK BINGO - Interspersed by HOT FUDGE SUNDAYS with DJ Retardinator

Fairview, Use As Directed, Colour Color, The Fairest @ Club SAW - AA/6:30pm/$10

The Crackling (mbrs of Dan Mangan band), Steve St. Pierre @ Raw Sugar Cafe - AA/19+/8pm/$8

Protest the Hero, Today I Caught the Plague, We Were the Fires of Rome, Sonburst @ Ritual - 16+/19+/6:30pm/$22.50

National Arts Centre - The Glace Bay Miners' Museum NAC Theatre October 16 - November 3, 2012 Running time is approximately 2 hours 15 minutes with intermission.

National Arts Centre - Les Violons du Roy Sunday | NAC Southam Hall October 21, 2012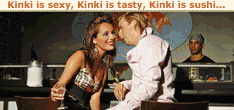 Mystic Garden Wednesdays- Asian inspired NCVA approved Veggie-Vegan Menu with In-House Crystal Readings by the mesmerizing Linda Steele (www.lindaenergyhealer.com)- Healthy dining has never been so fun!

Tantalizing Thursdays- Tease your taste buds with our aphrodisiac inspired menu- Live Jazz performances by Ottawa's Jazzstress herself 'Rebecca Noelle'

Unleash Fridays & Throwback Saturdays-A weekend full of great DJ beats (DJ Dusty & DJ Sean) to captivate you! Join us Fridays featuring special guest hostesses Chynna Fox | Shade Nyx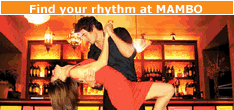 Tantalizing Tuesdays*Featuring, Tarot Readings and Taco & Tequila specials

Mystic Garden Wednesdays*Featuring our delectable Latin inspired Veggie & Vegan menu

El Barrio Thursdays *Featuring monthly Kizomba lessons and Mexican Nacho & Wing specials

Zona Viva Fridays*Featuring DJ Frederico and Cuban Tropicana dance performances

Suave Saturdays *Featuring DJ Don Juan on deck to mix & mingle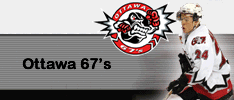 Come out and watch Canada's favorite junior hockey team in action! The Ottawa 67's are a fantastic and affordable way to spend a Friday night or Sunday afternoon in the Nation's Capital!

With hard-hitting, fast-paced action on the ice and live entertainment and games for the kids off the ice, you just can't beat the Boys in the Barber Poles!

Tickets start as low as $20.00 for children 12 years old and under, so call 755-1166 to book your seats now, or visist www.ottawa67s.com for more information.

TO WIN 2 TICKETS. Reply with ''Ottawa 67's'' in the subject line or Direct Message with "67's" on twitter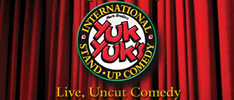 A nominee for "Best Female Comedian" by the Canadian Comedy Awards, Jen has her own half hour TV special on CTV - "Comedy Now". She has performed at virtually every comedy festival in the country; including, The Ha!ifax Comedy Festival, Just For Laughs Comedy Festival in Montreal, Hub Cap Comedy Festival in Moncton, Newfoundland Screech, Sudbury, and the Uptown Waterloo Comedy Festival.

Jen has been on CBC's The Debaters, was a finalist at the Great Canadian Laugh Off and was the first Canadian to be a finalist at the Boston Comedy Competition. One of her greatest honors was to entertain the Troops in Egypt and Israel.

Jen has just moved back to Canada from New York City where she lived for three years and had the opportunity to play major comedy clubs with such legends as Robert Klein, the famous Jim Breuer and the great Louis CK.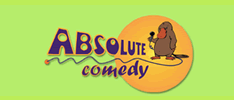 He is most known for being Doug on TBS's "SULLIVAN AND SON", Stuart on FOX's "STACKED", and Gordon on NBC's "THREE SISTERS". He has also acted on SHOWTIME'S "DEXTER," AMC's "MAD MEN", ABC's "GREY'S ANATOMY," NBC's "HARRY'S LAW," TNT's "MEN OF A CERTAIN AGE", DISNEY'S "WIZARDS OF WAVERLY PLACE," Bob Odenkirk's film "THE BROTHER'S SOLOMON", and numerous appearances on HBO'S "LIFE AND TIMES OF TIM." as well as many other programs and films.
He has done stand up on his own half hour special "COMEDY CENTRAL PRESENTS: BRIAN SCOLARO" as well on "THE LATE LATE SHOW WITH CRAIG FERGUSON", "LATE NITE WITH CONAN O'BRIEN", COMEDY CENTRAL'S "LIVE AT GOTHAM", and ABC's "COMICS UNLEASHED

TO WIN 4 TICKETS. Reply with '' Absolute Comedy'' in the subject line or Direct Message with Absolute Comedy on twitter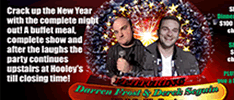 The high-energy, take-no-prisoners, comedy of ALEX PAVONE is not to be missed.

A super-honest storyteller, Alex uses his Italian background and colourful acquaintances to weave a laugh-filled web of comic excitement.

Born and raised in Woodbridge, Ontario, Pavone has been making crowds laugh since 2007.

Recently, Pavone opened for MAD-TV's Bobby Lee, was a comedy panelist on MTV's "Cocktales" and was featured on the bestselling YukYuk's audiobook, "Road Warriors and Rarities."

But Alex Pavone needs to be seen to be believed. His is definitely a star on the rise.

TO WIN 2 TICKETS Reply with '' Yuk Yuk's at the Prescott '' in the subject line or Direct Message with Yuk Yuk's at the Prescott on twitter


In Theatres

Sinister
Argo
Here Comes the Boom
Seven Psychopaths
Atlas Shrugged: Part II
Middle of Nowhere
Nobody Walks
Special Forces
3,2,1... Frankie Go Boom
Frankenweenie
Taken 2
Butter
Escape Fire: The Fight to Rescue American Healthcare
The House I Live In
The Paperboy
V/H/S
Wuthering Heights
The Oranges
Wake in Fright
Pitch Perfect


Ottawa movie showtimes and reviews link
Opening this Week

Paranormal Activity 4 - 2012-10-19
Brooklyn Castle - 2012-10-19
The Sessions - 2012-10-19
The First Time - 2012-10-19
The Flat - 2012-10-19
Tai Chi 0 - 2012-10-19
Chasing Mavericks - 2012-10-26
Cloud Atlas - 2012-10-26
Fun Size - 2012-10-26
Silent Hill: Revelation 3D - 2012-10-26
The Other Son - 2012-10-26
Pusher - 2012-10-26
Skyfall - 2012-11-09
The Twilight Saga: Breaking Dawn - Part 2 - 2012-11-16

Ottawa movie showtimes and reviews link

Top 10 Itunes Downloads

1 Taylor Swift - I Knew You Were Trouble.
2 PSY - Gangnam Style
3 ADELE - Skyfall
4 Maroon 5 - One More Night
5 Fun. - Some Nights
6 Ke$ha - Die Young
7 Taylor Swift - We Are Never Ever Getting Back Together
8 Rihanna - Diamonds
9 Alex Clare - Too Close
10 One Direction - Live While We're Young