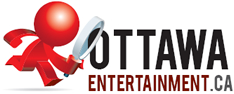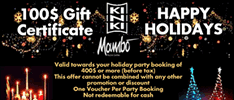 KINKI and MAMBO are now accepting bookings for your holiday gatherings.

Kinki's private and Asian influenced party area holds capacity of up to 60 guests. The restaurant can accomodate 200 guests.

Mambo's private Spanish influenced party area, accomodates up to 60 guests. For larger receptions, the restaurant can accomodate 250 guests.

Make your gathering a memorable one this year with Kinki and Mambo. Click the link for more information [link]


Monday

Absolute Comedy - 8:30 $5.00

Acoustic Open Mic NIght @ The Rainbow Bistro

Zaphod's - Electronic Mondays - Every Monday with DJ Lowpass + Guests 10PM – No cover, no dress code, no attitude

Irene's Pub - Trivia Nights 7:00 pm - Come on down and join us for a pint of Trivia!

National Arts Centre - HAMLET (solo) November 12 - 23, 2013 by William Shakespeare NAC Studio | Running time is approximately 2 hours 15 minutes with intermission.


Tuesday

Absolute Comedy - 8:30 $5.00

Zaphod's - Industrial Strength Tuesdays - North America's longest running industrial and underground electronic night Every Tuesday with DJ Leslie + Guests 9PM – No cover, no dress code, no attitude.

Ottawa 67's VS Belleville 10:45am

National Arts Centre - HAMLET (solo) November 12 - 23, 2013 by William Shakespeare NAC Studio | Running time is approximately 2 hours 15 minutes with intermission.



Wednesday

Yuk Yuk's on Elgin - Local Talent Night - 8:30pm

Absolute Comedy - Pro-Am Night 8:30 $6.00

Hump @ Mercury Lounge

PBR Wednesdays w/Dj NDN @ OverKill

Open Mic Wednesday Nights (@ the Lunenburg)

John Carroll @ The Laff @ The Lafayette

Ooluu + Criticull + Danger Boy at Zaphod Beeblebrox Ottawa , ON 8:00 PM CAD5.00

Irene's Pub - RAY BONNEVILLE - 8:00 pm

National Arts Centre - HAMLET (solo) November 12 - 23, 2013 by William Shakespeare NAC Studio | Running time is approximately 2 hours 15 minutes with intermission.

National Arts Centre - Barber's Violin Concerto November 20 - 21, 2013 NAC Southam Hall


Thursday

Yuk Yuk's on Elgin - 8:30

Absolute Comedy - 8:30 $10.00

Student Thursdays @ Barrymore's

Bank Street Bounce @ Atomic Rooster

Paul Langlois + Greg Ball + Pete Murray at Zaphod Beeblebrox Ottawa , ON 8:00 PM CAD12.00

LIVE ROCK KARAOKE with THE GARGLEBLASTERS. Register 8pm. Starts 8:30pm. LIVE ROCK KARAOKE is on the first Thursday of every month. Registration 8pm. Performance starts at 8:30pm

Mavericks - Dear Rouge, Metronome Jones and Pia Ashley 19+ Licensed Event

National Arts Centre - HAMLET (solo) November 12 - 23, 2013 by William Shakespeare NAC Studio | Running time is approximately 2 hours 15 minutes with intermission.

National Arts Centre - Barber's Violin Concerto November 20 - 21, 2013 NAC Southam Hall

National Arts Centre - The Wooden Sky November 21, 2013, 7:30pm NAC Fourth Stage


Friday

Yuk Yuk's on Elgin 9pm $20.00

Yuk Yuk's at the Prescott 7:30pm

Absolute Comedy 8:00 & 10:30 $12.00

Salsarengue Fever Fridays @ Club Caliente

Irene's Pub - GRAYDON JAMES and the YOUNG NOVELISTS - 9:30 pm

National Arts Centre - HAMLET (solo) November 12 - 23, 2013 by William Shakespeare NAC Studio | Running time is approximately 2 hours 15 minutes with intermission.




Saturday

Yuk Yuk's on Elgin - 9pm $20.00

Yuk Yuk's at the Prescott 7:30pm

Absolute Comedy - 8:00 & 10:30 $15.00

Saturday Nite Party @ Club Caliente

Lucky Ron @ The Lafayette

Joel Martin + Rory Gardiner + The Humble Divines at Zaphod Beeblebrox Ottawa , ON 8:00 PM CAD12.00

Mavericks - GRAND ANALOG with CAPITOL BEAT 19+ Licensed Event

Cafe Deckuf - spectrasonic presents: Poor Young Things, Bronson Novella, Port Manteau // 19+

Irene's Pub - ROCKSNAKE - 9:30 pm

National Arts Centre - HAMLET (solo) November 12 - 23, 2013 by William Shakespeare NAC Studio | Running time is approximately 2 hours 15 minutes with intermission.

National Arts Centre - Scarlett Jane November 23, 2013, 7:30pm NAC Fourth Stage

National Arts Centre - Hubbard Street Dance Chicago One Thousand Pieces November 23, 2013 NAC Southam Hall | Running time is approximately 1 hour and 30 minutes with intermission.


Sunday

Absolute Comedy - 8:00 $10.00

Lieutenant's Pump - Bingo, music, prizes and games with DJ Bingo

Zaphod's - TRAILER PARK BINGO, 9:00 PM CAD0.00

Retro 80's Night @ Barrymore's

Mod Club Night @ Babylon

Irene's Pub ROCKABILLY SUNDAYS with DANG GUILTY - 9:00 pm

Brad Morden @ The Lafayette


Niagara VS Ottawa 67's 2:00pm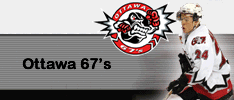 Come out and watch Canada's favorite junior hockey team in action! The Ottawa 67's are a fantastic and affordable way to spend a Friday night or Sunday afternoon in the Nation's Capital!

With hard-hitting, fast-paced action on the ice and live entertainment and games for the kids off the ice, you just can't beat the Boys in the Barber Poles!

Tickets start as low as $20.00 for children 12 years old and under, so call 755-1166 to book your seats now, or visist www.ottawa67s.com for more information.

TO WIN 2 TICKETS. Reply with ''Ottawa 67's'' in the subject line or Direct Message with "67's" on twitter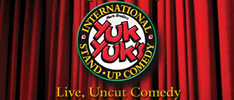 In 2011 Kyle performed sold out shows at the SUDBURY COMEDY FESTIVAL, the HUBCAP COMEDY FESTIVAL and historic MASSEY HALL on New Year's Eve. He also performed at a lovely COMMUNITY CENTER in northern Ontario.

Recently, Kyle's very own half hour comedy special aired on CTV and THE COMEDY NETWORK to the delight of dozens. Kyle made his third trip to the Just For Laughs Festival in July 2012.

His 8 minute set at Club Soda will air on three continents but only one planet. Currently, this man called Radke continues his efforts to bring new and better material to the stage.

Described by his peers and the industry as "…a funny comedian with very limited marketability.", Kyle Radke has focused on being more universal. He is a man with no angle and nothing to hide… except for his numerous addictions and personality disorders.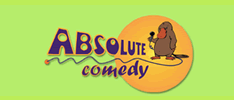 Andy Pitz: I'm a standup comedian based in New York City and I've been doing standup for over 20 years.

My material is mostly clean, which leads me to a lot of corporate gigs and private shows where no profanity is allowed. I also headline comedy clubs all over the world where anything goes.

I've been on TV a number of times, highlighted by appearances on The Late Show with David Letterman and The Late Late Show with Craig Ferguson. I was also on Star Search but that was pretty lame. The other two shows were really fun and awesome experiences. The topics I talk about change all the time of course but lately I seem to be focusing on my marriage, potential fatherhood, technology / social networking and just everyday things that I get obsessed with.

TO WIN 4 TICKETS. Reply with '' Absolute Comedy'' in the subject line or Direct Message with Absolute Comedy on twitter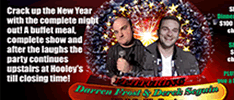 Chris Locke Feature Chris Locke is a stand up comedian, actor, and writer from Toronto, Canada. NOW magazine has called him "Best stand up of 2012." He has been performing his own distinct brand of stand up, sketch, and improv since 2000. Chris performs stand up all over Canada and the U.S. in comedy clubs and independent shows.

Chris has performed at many festivals, most notably Just For Laughs, San Francisco Sketchfest for Rooftop Comedy, The Bridgetown Comedy Festival in Portland, The Ottawa Comedy Explosion, and NXNE in Toronto.

TO WIN 2 TICKETS Reply with '' Yuk Yuk's at the Prescott '' in the subject line or Direct Message with Yuk Yuk's at the Prescott on twitter


In Theatres

The Armstrong Lie
How I Live Now
Paris Countdown
A Case of You
Ender's Game
Free Birds
Last Vegas
About Time
The Broken Circle Breakdown
Dallas Buyers Club
Diana
Man of Tai Chi
The Pervert's Guide to Ideology
Sal
Last Love
Krrish 3
Skinwalker Ranch
The Counselor
Jackass Presents: Bad Grandpa
Blue is the Warmest Color


Ottawa movie showtimes and reviews link
Top 10 iTunes Downloads
1 Eminem - The Monster
2 Lorde - Royals
3 OneRepublic - Counting Stars
4 Pitbull - Timber
5 Imagine Dragons - Demons
6 Katy Perry - Roar
7 Avicii - Wake Me Up
8 Passenger - Let Her Go
9 Miley Cyrus - Wrecking Ball
10 Lady GaGa - Applause