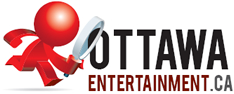 Monday

Absolute Comedy - Open Mic Mondays 8:30 $4.00

Mambo - 'All Day' happy hour specials in effect from noon until close

Kinki - Monday 'All Day' happy hour In effect from noon until close

Showcase Mondays featuring Not Really + Archy & Mehitabel + Remain Solid + Peter Mick at Zaphod Beeblebrox Ottawa , ON 8:00 PM Free Admission

Tuesday

Absolute Comedy - 8:30 $5.00

Irene's Pub - Tuesday Trivia nights - 7:00pm

Kinki - Tuesday Mad~Sushi - Choose any two maki rolls & 10oz hakutsuru hot sake 38$ (offer excludes surf & turf)

Mambo - 'Ayce' Tapas Tuesday 'all you can eat' tapas tuesday Adults $25 | kids $16 (13 & under)
Wednesday

Yuk Yuk's on Elgin - New Talent Showcase - 8:30pm

Absolute Comedy - Pro-Am Night 8:30 $6.00

Kinki - Wednesday 'All you can eat' Veggie & vegan menu (4-9pm) 25$ adults | 16$ kids (13 & under) 18$ pitchers sapporo

Open Mic Wednesday Nights (@ the Lunenburg)

Mambo - Date night wednesday Two churrasco steak entrees & 1 bottle of wine $60, $6 sangrias

John Carroll @ The Laff

Zaphod's - Breakdown Wednesdays - The Nation's Capital has been waiting for this night, and its finally here – headbang and rock the eff out to the latest and greatest.Your favourite classics of punk rock, thrashcore, metalcore, pop punk, hardcore and post hardcore rock"n'roll! Every Wednesday with DJ James 9PM – No cover, no dress code, no attitude

Mara Tremblay March 18, 2015, 8:00pm NAC Fourth Stage

Thursday

Yuk Yuk's on Elgin - 8:30

Absolute Comedy - 8:30 $10.00

Mambo - Rendez vous Thursday - Choose any two appetizers & bottle of house red or white wine $45 (*offer excludes tacos & camarones) 6$ mojitos

Irene's Pub - All Stars Blues Thursdays with guest host 9:00pm

Kinki - Thursday it's Raining Tacos 5$ fuji tacos (choice of) Tempura chicken– tempura white fish-- braised beef-- crisped tofu 5$ sake bombs

Zaphod's - The Electric Ballroom - Alternative, Brit-Pop, Big Beat, Rock, Soul, Punk, Indie, 80s and Electro Thursdays, Fridays and Saturdays – After The Bands

Straight From the Harp March 19, 2015, 7:30pm NAC Fourth Stage

Friday

Yuk Yuk's on Elgin 7:30pm & 9:30pm $20.00

Absolute Comedy 8:00 & 10:30 $12.00

Mambo - Viva Friday. Choose any two mains and receive a complimentary appetizer (*offer excludes tacos & camarones) 6$ margaritas

Salsarengue Fever Fridays @ Club Caliente - Free Dance Lessons - 8 to 10 pm

Kinki - Friday couples get~ lucky. Choose any two appetizers & bottle of house red or white wine 45$ Afterwork 'happy hour' (3-8pm) Latenight 'happy hour' (10pm-close) Featuring dj dusty

Zaphod's - The Electric Ballroom - Alternative, Brit-Pop, Big Beat, Rock, Soul, Punk, Indie, 80s and Electro Fridays & Saturdays – After The Band

The Royal Streets, Weird With Cats, The Brook at Zaphod Beeblebrox Ottawa , ON 8:30 PM CAD8.00

Irene's Pub - The Weber Brothers are back feat. PrufRock Shadowrunner - 9:30pm

Pierre Collin – Le chant de Georges Boivin March 20, 2015, 7:30pm NAC Fourth Stage

Mo Kenney March 20, 2015, 8:00pm NAC Studio


Saturday

Yuk Yuk's on Elgin 7:30pm & 9:30pm $20.00

Absolute Comedy - 8:00 & 10:30 $15.00

Kinki - Saturday Night Fever. Choose any two mains and receive a complimentary appetizer Afterwork 'happy hour' (3-8pm) Latenight 'happy hour' (10pm-close) Featuring dj sean wood

Saturday Nite Party @ Club Caliente

Mambo - Samba Saturday - Chefs choice mambo antipasto sharing plate & Two glasses of house red or white wine $30 Featuring dj Frederico

Lucky Ron @ The Lafayette

Barrymore's - RETRO 80S n 90s Saturdays

Zaphod's - The Electric Ballroom - Alternative, Brit-Pop, Big Beat, Rock, Soul, Punk, Indie, 80s and Electro Fridays & Saturdays – After The Bands

Wolfie + T-Rex Marathon + The Good Samaritan at Zaphod Beeblebrox Ottawa , ON 8:00 PM CAD5.00

Anti Flag, Brat Attack, Spaz Out @ Le Bistro (3 rue kent, GATINEAU (HULL)) - 18+/9/$20/$25

Irene's Pub - Paul Reddick - 9:30 pm

Willows (Geneviève Toupin) March 21, 2015, 7:30pm NAC Fourth Stage

Opera Lyra Ottawa The Marriage of Figaro March 21 - 28, 2015 - NAC Southam Hall

Sunday

Absolute Comedy - 8:00 $10.00

Kinki - Sunday 'all you can eat sushifest' 23$ adults | 14$ kids (13 & under) (noon-4pm) 25$ adults | 16$ kids (13 & under) (4~9pm)

Lieutenant's Pump - Bingo, music, prizes and games with DJ Bingo

Mambo - 15$ Lunch & Weekend brunch specials Inclusive of soup, salad, main, & beverage | daily 11-4pm Accompany your lunch/brunch with a 20oz draft or mambo cocktail for 3$

TRAILER PARK BINGO at Zaphod Beeblebrox Ottawa , ON 9:00 PM FREE

Mambo - 'all day' happy hour specials in effect from noon until close

Irene's Pub - The Chocolate Hot Pockets - 9:00pm

NAC Orchestra Bursary Benefit Concert March 22, 2015, 2:00pm NAC Salon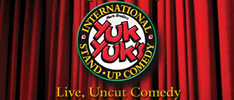 At the young age of 15, Gilbert Gottfried began doing stand-up at open mike nights in New York City and, after a few short years, became known around town as "the comedian's comedian."

After spending several years mastering the art of stand-up comedy, producers of the legendary NBC late night comedy show Saturday Night Live became aware of Gottfried and, in 1980, hired him as a cast member. It wasn't until a few years later when his true notoriety would begin when MTV hired him for a series of improvised and hilarious promos for the newly formed channel.

This led to several television appearances on "The Cosby Show" and "Late Night with David Letterman."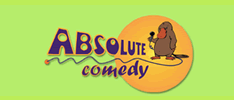 David Pryde is a Montreal comic whose humour is often called "cerebral", a word he hasn't looked up but assumes means "hilarious". After winning second prize in a stand-up competition in Halifax (one pitcher of beer), David went on to pursue stand-up and in 1999 won the Just for Laughs Comedy Night in Canada Competition. Since then he has performed in the U.K., USA, Australia, and a whole lot in Canada.

He's appeared in galas at the Just for Laughs, Winnipeg, and Halfax Comedy Festivals, had his own special on CTV's Comedy Now! and has made multiple appearances on CBC's The Debaters in both its television and radio incarnations. He even made a 14-second appearance on The Tonight Show with Jay Leno where he told one joke for Jay's "Pass the Mic" segment. He has been nominated for three Canadian Comedy Awards, including twice for Best Male Stand-Up.

David is a versatile writer, having contributed to (and gotten paid by) This Hour Has 22 Minutes, The Onion, and the Just for Laughs XXX Ultimate Nasty Show where he wrote material for Triumph the Insult Comic Dog. Other career highlights include appearing with Paul Giamatti in the film, Barney's Version, co-starring in a series of popular commercials for Standard Life, and having children with an Australian, which remains his best career move to this day.


TO WIN 4 TICKETS. Reply with '' Absolute Comedy'' in the subject line or Direct Message with Absolute Comedy on twitter



Top 10 iTunes Downloads

1 Ellie Goulding - Love Me Like You Do
2 Sam Smith - Lay Me Down
3 Mark Ronson - Uptown Funk
4 Ed Sheeran - Thinking Out Loud
5 Rihanna and Kanye West and Paul McCartney - FourFiveSeconds
6 Maroon 5 - Sugar
7 The Weeknd - Earned It
8 Mumford & Sons - Believe
9 Flo Rida - GDFR
10 Taylor Swift - Style