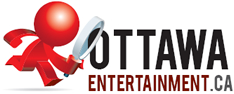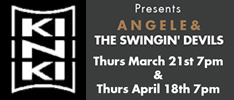 KINKI Presents - ANGELE & The Swingin' Devils

The Jazz band combines a wide range of backgrounds, experiences and histories reflected in the eclectic sounds of this great jazz band. Vocalist Angele Desbois has been singing various genres for over 15 years. She is currently promoting a coast-to-coast recording of jazz standards and originals.

Call Kinki for reservations - 613.789.7559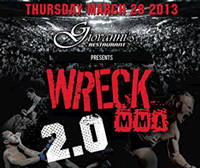 GIOVANNI'S RESTAURANT PRESENTS: WRECK MMA 2.0
Date: March 28, 2013 - 7:00pm
Venue: Hilton Lac Lemay
Tickets: Capital Tickets
Due to popular demand, Wreck MMA is coming back to the Ottawa region on March 28th!! The region's top MMA promotion has decided to return and there will be another exciting event at the Hilton Lac Leamy in Gatineau.

Featured on the card is Ottawa's first UFC fighter, Mark 'Boots' Holst and Ottawa's own 'Relentless' Randy Turner in what may be his last fight before heading to the UFC.



Monday

Absolute Comedy - Open Mic Mondays 8:30 $4.00

Electronic Mondays @ Zaphod Beeblebrox

live jazz: Renee Yoxon and Francois Gravel @ OverKill Jazz

Open Mic NIght @ The Rainbow Bistro

National Arts Centre - Innocence Lost A Play About Steven Truscott NAC Theatre February 27 - March 16, 2013 Running time is approximately two hours 5 minutes with intermission.

Tuesday

Absolute Comedy - 8:30 $5.00

INDUSTRIAL STRENGTH TUESDAYS with DJ Leslie at Zaphod Beeblebrox Ottawa , ON 10:00 PM FREE

Bam Margera with CKY (Fuckface Unstoppable), Doll, Pretty Little Death Machine, Aarsen @ Mavericks - AA/7pm/$26.50

Wax Works @ Mercury Lounge

DJ ACRO @ The Standard

Hot Butter @ Atomic Rooster

WORLD FAMOUS TUESDAY NIGHT OPEN MIC @ The Lafayette (The Laff)

THE B-SIDES @ Irene's Pub

National Arts Centre - Innocence Lost A Play About Steven Truscott NAC Theatre February 27 - March 16, 2013 Running time is approximately two hours 5 minutes with intermission.

National Arts Centre - Le 20 novembre Tuesday - Saturday | NAC Studio March 12 - 16, 2013 8:00pm Running time is approximately 60 minutes with no intermission.

Ottawa 67's VS Brampton - 7:00pm


Wednesday

Yuk Yuk's on Elgin - Local Talent Night - 8:30pm

Absolute Comedy - Pro-Am Night 8:30 $6.00

Hump @ Mercury Lounge

PBR Wednesdays w/Dj NDN @ OverKill

Dr. Dave's Blues and Jazz Ensemble @ The Rainbow Bistro

Open Mic Wednesday Nights (@ the Lunenburg)

John Carroll @ The Laff @ The Lafayette

Erratic Youth presents: BREAKDOWN WEDNESDAYZ featuring END OF CRISIS + STANDING ON OBLIVION + PEAR OF ANGUISH + CONTEMPT at Zaphod Beeblebrox Ottawa , ON 8:00 PM CAD8.00

National Arts Centre - Innocence Lost A Play About Steven Truscott NAC Theatre February 27 - March 16, 2013 Running time is approximately two hours 5 minutes with intermission.

National Arts Centre - Le 20 novembre Tuesday - Saturday | NAC Studio March 12 - 16, 2013 8:00pm Running time is approximately 60 minutes with no intermission.


Thursday

Yuk Yuk's on Elgin - 8:30

Absolute Comedy - 8:30 $10.00

THE CALRIZIANS (Surf-Soul) + THE REVERB SYNDICATE (Spy-Surf) at Zaphod Beeblebrox Ottawa , ON 8:00 PM CAD5.00

Fall City Fall, Three Crowns, Slumlord, Monolith, D.F.O.S. @ Club SAW - AA/6:30pm/$12

Student Thursdays @ Barrymore's

Bank Street Bounce @ Atomic Rooster

Spring Fever: A Hot Night of Local Rock for Planned Parenthood @ Babylon

Algoma - Album Release Party @ Mercury Lounge

Hungry Animals & Metronome Jones @ Cafe Dekcuf @ Cafe Dekcuf

National Arts Centre - Innocence Lost A Play About Steven Truscott NAC Theatre February 27 - March 16, 2013 Running time is approximately two hours 5 minutes with intermission.

National Arts Centre - Le 20 novembre Tuesday - Saturday | NAC Studio March 12 - 16, 2013 8:00pm Running time is approximately 60 minutes with no intermission.

National Arts Centre - Sound of Lions Thursday | NAC Fourth Stage March 14, 2013 7:30pm

National Arts Centre - Shostakovich's Cello Concerto Thursday - Friday | NAC Southam Hall March 14 - 15, 2013 8:00pm


Friday

Yuk Yuk's on Elgin 9pm $20.00

Yuk Yuk's at the Prescott 7:30pm

Absolute Comedy 8:00 & 10:30 $12.00

SEX, BOOZE & ROCK 'N' ROLL #2 featuring AK-47s at Zaphod Beeblebrox Ottawa , ON 8:00 PM CAD10.00

BCASA, New Elders, Society's Ills, Fortune Cookie Club @ Cafe Dekcuf - 19+/8pm/$8

Got Soul Sessions - WMC Warm Up Party w/ Guest JOJO FLORES - GotSoul/Peopl/Mtl @ Mercury Lounge

Death Disco @ Swizzles Bar & Grill

GO BANANAS FRIDAYS @ Liquor Store Party Bar

The Frank James Experiment @ The Rainbow Bistro

National Arts Centre - Innocence Lost A Play About Steven Truscott NAC Theatre February 27 - March 16, 2013 Running time is approximately two hours 5 minutes with intermission.

National Arts Centre - Le 20 novembre Tuesday - Saturday | NAC Studio March 12 - 16, 2013 8:00pm Running time is approximately 60 minutes with no intermission.

National Arts Centre - Shostakovich's Cello Concerto Thursday - Friday | NAC Southam Hall March 14 - 15, 2013 8:00pm

Brampton VS Ottawa 67's 7:30pm


Saturday

Yuk Yuk's on Elgin - 9pm $20.00

Yuk Yuk's at the Prescott 7:30pm

Absolute Comedy - 8:00 & 10:30 $15.00

AMOS THE TRANSPARENT + INLET SOUND at Zaphod Beeblebrox Ottawa , ON 8:00 PM CAD7.00

JOHN CARROLL & THE EPIC PROPORTIONS @ Irene's Pub

National Arts Centre - Innocence Lost A Play About Steven Truscott NAC Theatre February 27 - March 16, 2013 Running time is approximately two hours 5 minutes with intermission.

National Arts Centre - Le 20 novembre Tuesday - Saturday | NAC Studio March 12 - 16, 2013 8:00pm Running time is approximately 60 minutes with no intermission.

National Arts Centre - Laila Biali Saturday | NAC Fourth Stage March 16, 2013 7:30pm


Sunday

Absolute Comedy - 8:00 $10.00

Lieutenant's Pump - Bingo, music, prizes and games with DJ Bingo

Zaphod's - TRAILER PARK BINGO, 9:00 PM CAD0.00

Retro 80's Night @ Barrymore's

Mod Club Night @ Babylon

Sunday Bluegrass @ Irene's Pub

Brad Morden @ The Lafayette

The Gatineau Steamers, Robots! Everywhere!!, John Creeden @ The Rainbow - 19+/3:30pm/$5/$10+C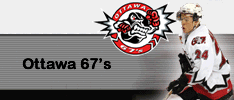 Come out and watch Canada's favorite junior hockey team in action! The Ottawa 67's are a fantastic and affordable way to spend a Friday night or Sunday afternoon in the Nation's Capital!

With hard-hitting, fast-paced action on the ice and live entertainment and games for the kids off the ice, you just can't beat the Boys in the Barber Poles!

Tickets start as low as $20.00 for children 12 years old and under, so call 755-1166 to book your seats now, or visist www.ottawa67s.com for more information.

TO WIN 2 TICKETS. Reply with ''Ottawa 67's'' in the subject line or Direct Message with "67's" on twitter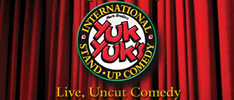 Scott Faulconbridge began his career with On the Spot, one of Canada's most popular and acclaimed Improv Troupe and two-time Canadian Comedy Award nominee for Best Improv Troupe. Scott's unique improvisational stage presence and witty observational style led Hour Magazine to label him one of Montreal's 'most promising' stand-up comedians.

"Montreal's Most Promising Comedian." - Hour Magazine

"Faulconbridge's star is clearly on the rise." -Southam News

"A goy Woody Allen." - Bill Brownstein, The Montreal Gazette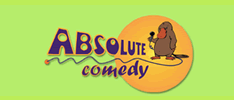 Jason Laurans fires jokes the way a fully automatic submachine gun spits bullets. Dropped in a vat of caffeine as a child, he never fails to light up a room with gales of laughter with his highly energetic and fast paced comedy. Jason rips into popular music, dating and just about anything else using bizarre sound effects, animated gestures and audience participation.

A veteran of years of touring throughout Canada and the United States, Jason has appeared on national television numerous times on shows such as: "Comedy at Club 54" and "The Fruitopia Comedy Festival". Jason has also appeared at the prestigious Just for Laughs Festival in Montreal.

TO WIN 4 TICKETS. Reply with '' Absolute Comedy'' in the subject line or Direct Message with Absolute Comedy on twitter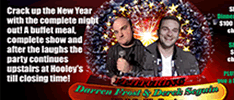 Over the last eight years Bryan has become one of the most versatile and entertaining acts on the comedy circuit. Bryan's ability to blend his show with polished jokes and spontaneous 'riffing' has quickly made him an audience favorite all over the country. In 2011 Bryan also shot his first comedy special for the Comedy Network and was a finalist in the Great Canadian Laugh Off. Raised in the country and living in the city has made Bryan a well-rounded act who's accessible for all: corporate events, colleges, fundraisers, and of course, the clubs. Check him out; you'll be glad you did!

"Much of Hatt's act seems to take place between the legs, and covers the familiar ground of being a sad-sack, single guy, but there are brains at work in his bits too. Hatt's act is more palatable without being PG-13. There's always a wink and implied nudge behind his Don Rickles-ish needling." - Eye Magazine

TO WIN 2 TICKETS Reply with '' Yuk Yuk's at the Prescott '' in the subject line or Direct Message with Yuk Yuk's at the Prescott on twitter


In Theatres

Oz The Great and Powerful
Don't Stop Believin': Everyman's Journey
Emperor
Electrick Children
21 & Over
Jack the Giant Slayer
The Last Exorcism Part II
Phantom
Day of the Falcon
Genius on Hold
Leviathan
A Place at the Table
Stoker
The Sweeney
War Witch
The ABCs of Death
Dark Skies
Snitch
Bless Me, Ultima
Inescapable


Ottawa movie showtimes and reviews link
Opening this Week

The Incredible Burt Wonderstone - 2013-03-15
Blancanieves - 2013-03-15
From Up on Poppy Hill - 2013-03-15
Ginger & Rosa - 2013-03-15
Spring Breakers - 2013-03-15
Upside Down - 2013-03-15
Admission - 2013-03-22
The Croods - 2013-03-22
Olympus Has Fallen - 2013-03-22
Gimme the Loot - 2013-03-22
Hunky Dory - 2013-03-22
Love and Honor - 2013-03-22
Starbuck - 2013-03-22

Ottawa movie showtimes and reviews link

Top 10 Itunes Downloads

1 Bruno Mars - When I Was Your Man
2 Macklemore & Ryan Lewis - Thrift Shop
3 Rihanna - Stay
4 Baauer - Harlem Shake
5 P!nk - Just Give Me a Reason
6 Justin Timberlake - Suit & Tie
7 Pitbull - Feel This Moment
8 Drake - Started from the Bottom
9 will.i.am - Scream & Shout
10 Imagine Dragons - Radioactive