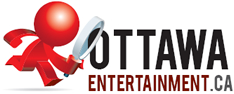 Monday

Absolute Comedy - Open Mic Mondays 8:30 $5.00

Kinki Lounge Kitchen - $6 Kinki Martini | $5 Steam Whistle | $8 Shrimp tempura

Lieutenants Pump - Mondays at 6:30p.m and 9p.m - We got the questions you've got the answers! Questions cover everything from science to pop culture to history to general weirdness and much more.

Showcase Mondays featuring Idle Lie + Bitter North + The Contra + Ali McCormick at Zaphod Beeblebrox Ottawa , ON 8:00 PM Free Admission

Ottawa JazzFest w/ Robin McKelle & The Flytones, Pink Martini, Busty and the Bass, Richard Galliano and Sylvain Luc, Jef Neve, Kneebody, Michael Bates – Northern Spy -
Tuesday

Absolute Comedy - 8:30 $6.00

Yuk Yuks - 8:30pm $4.00

Zaphod's - Industrial Strength Tuesdays - North America's longest running industrial and underground electronic night Every Tuesday with DJ Leslie + Guests 9PM – No cover, no dress code, no attitude

Ottawa JazzFest w/ Jaga Jazzist, Jamie Cullum, Tanya Tagaq, Nils Berg Cinemascope, Tin Men & The Telephone

Irene's Pub - Tuesday Trivia Nights - 7:00pm


Wednesday

Happy Canada Day ! [events guide]

Kinki Lounge Kitchen - $5 Bar Rail| $5.5 Sapporo | $17 Playboy Steak

WE <3 TO HUMP @ Mercury Lounge

Zaphod's Annual No-Stress Canada Day Celebration! at Zaphod Beeblebrox Ottawa , ON 3:00 PM CAD5.00

Ottawa JazzFest w/ Zaki Ibrahim, Brianna Gosse, The Heavyweights Brass Band

Celebrate Canada Day at the NAC July 1, 2015, 10:00am NAC - various


Thursday

Yuk Yuk's on Elgin - 8:30 $14.00

Absolute Comedy - 8:30 $10.00

Kinki Lounge Kitchen - $5 Bar Rail| $5 Steam Whistle| $17.5 Braised Rib

Student Thursdays @ Barrymore's

Bank Street Bounce @ Atomic Rooster

Irene's Pub - Irene's All Stars Blues Thursdays with guest host 9:00pm

Zaphod's - Throwback Thursdays! All of your favourite jams from the 60s, 70s, 80s, and 90s, along with $3.75 Jagerbombs, $4.50 pints of PBR after the bands.


Friday

Yuk Yuk's on Elgin 9:00pm $20.00

Absolute Comedy 8:00 & 10:30 $15.00

Kinki Lounge Kitchen - $22 Wine Bottle | $5 Perth Brew| $10 Chef's Choice Kinki Roll

Zaphod's - The Electric Ballroom - Alternative, Brit-Pop, Big Beat, Rock, Soul, Punk, Indie, 80s and Electro

PLAY FOR THE POT: The Stringers, Alex Sullivan, Ugly But Still Tasty, & more at Zaphod Beeblebrox Ottawa , ON 8:00 PM CAD7.00

Pokey Lafarge and more @ Ritual - 19+/7pm/$20

Irene's Pub - Small Black Dog - $10 - 9:30pm


Saturday

Yuk Yuk's on Elgin 7:00pm & 9:30pm $20.00

Absolute Comedy - 8:00 & 10:30 $17.00

Kinki Lounge Kitchen - $17 Premium Draft Pitcher| $22 Kinki Sangria Pitcher| $20 Sushi Combo (16pc)

Lucky Ron @ The Lafayette

Zaphod's - The Electric Ballroom - Alternative, Brit-Pop, Big Beat, Rock, Soul, Punk, Indie, 80s and Electro- After the bands

Molly Drag / T I D E / Ryan Fitz / Destroy Clocks & more at Zaphod Beeblebrox Ottawa , ON 8:00 PM CAD5.00

Dany Laj and the Looks, Ornaments, Average Times @ Irenes Pub

Goatwhore, Ringworm, Black Breath, Theories @ Mavericks - 19+/7/$18/$20

Irene's Pub - Dany Laj and the Looks with Ornaments and Average Times - $10 - 9:30pm


Sunday

Yuk Yuks - 8:00pm $14.00

Absolute Comedy - 8:00 $10.00

Kinki Lounge Kitchen - $15 Domestic Draft Pitcher| $6 Caesars| $6 Mimosa | $7 Hot Wings

TRAILER PARK BINGO at Zaphod Beeblebrox Ottawa , ON 9:00 PM FREE

National Arts Centre Orchestra and Boris Brott July 5, 2015, 7:30pm Dominion-Chalmers United Church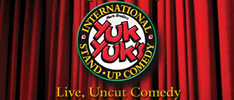 Gemini award-winning actor/comedian SHAUN MAJUMDER most recently played Andrew Palmer on the NBC/Global Television series The Firm, starring Josh Lucas and Juliette Lewis, and in 2010 starred as Det. Vik Mahajan in the critically acclaimed drama series Detroit 1-8-7 on ABC.

In addition to being a regular cast member on This Hour Has 22 Minutes, on the CBC, Shaun starred in Hatching, Matching and Dispatching and Republic of Doyle, Robson Arms on CTV, and Da Kink in My Hair on Global.

Last year, HBO's feature documentary Every Word is Absolutely True followed Shaun as he embarked on his first national standup tour, garnering critical praise for its candid look beyond the public persona to reveal a more intimate and complex side.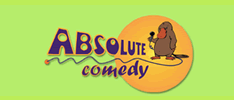 Comedian known for his many TV appearances on "The Late Show with David Letterman" & "The Late, Late Show with Craig Ferguson."

He's been selected to perform at the prestigious Montreux Comedy Festival in Switzerland, Just For Laughs Festival in Montreal and the Great American Comedy Festival. The Ex-TV Sports Anchor also appeared in the Nike "Riquickulous" commercials with NBA star Chris Paul.

TO WIN 4 TICKETS. Reply with '' Absolute Comedy'' in the subject line or Direct Message with Absolute Comedy on twitter






Top 10 iTunes Downloads

1 Omi - Cheerleader
2 Rachel Platten - Fight Song
3 Taylor Swift - Bad Blood
4 Andy Grammer - Honey, I'm Good.
5 WALK THE MOON - Shut Up and Dance
6 Wiz Khalifa - See You Again
7 Little Big Town - Girl Crush
8 The Weeknd - Can't Feel My Face
9 Silento - Watch Me
10 Fifth Harmony - Worth It