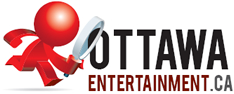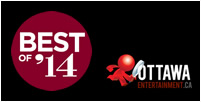 Ottawa's Best of The Best 2014.

A collection of the hottest spots and best kept secrets.

Share your favorites with us on twitter
@OttawaEnt #bestofottawaent

Monday

Absolute Comedy - Open Mic Mondays 8:30 $4.00

Zaphod's - ELECTRONIC MONDAYS

TD Ottawa Jazz Festival - Baptiste Trotignon and Mark Turner June 23, 2014, 6:00pm NAC Fourth Stage

TD Ottawa Jazz Festival - Hiromi: The Trio Project June 23, 2014, 7:00pm NAC Studio

Young Artists Program: Masterclass June 23, 2014, 7:30pm University of Ottawa: Perez Building, Freiman Hall

TD Ottawa Jazz Festival - Hamid Drake with Colin Stetson June 23, 2014, 8:00pm NAC Fourth Stage


Tuesday

Absolute Comedy - 8:30 $5.00
Irene's Pub Trivia Nights 7:00pm

Zaphod's - Industrial Strength Tuesdays - North America's longest running industrial and underground electronic night Every Tuesday with DJ Leslie + Guests 9PM – No cover, no dress code, no attitude

TD Ottawa Jazz Festival - Hedvig Mollestad Trio June 24, 2014, 6:00pm NAC Fourth Stage

TD Ottawa Jazz Festival - Bill Frisell – GUITAR IN THE SPACE AGE! June 24, 2014, 7:00pm NAC Studio

TD Ottawa Jazz Festival - David's Angels June 24, 2014, 8:00pm NAC Fourth Stage

Wednesday

Yuk Yuk's on Elgin - New Talent Showcase - 8:30pm

Absolute Comedy - Pro-Am Night 8:30 $6.00

Open Mic Wednesday Nights (@ the Lunenburg)

John Carroll @ The Laff

TD Ottawa Jazz Festival - Daniel Zamir and Omri Mor June 25, 2014, 6:00pm NAC Fourth Stage

TD Ottawa Jazz Festival - Stacey Kent June 25, 2014, 7:00pm NAC Studio

TD Ottawa Jazz Festival - Julian Lage & Nels Cline June 25, 2014, 8:00pm NAC Fourth Stage


Thursday

Yuk Yuk's on Elgin - 8:30

Absolute Comedy - 8:30 $10.00

Irene's All Stars Blues Thursdays with guest host 9:00pm

Tits 'n Giggles featuring Bella Barecatt and Adrian Cronk at Zaphod Beeblebrox Ottawa , ON 8:00 PM CAD7.00

Havok, Wretched, ...From The Deep, World War 4 @ Mavericks - 19+/7:00/$15

TD Ottawa Jazz Festival - Anat Fort June 26, 2014, 6:00pm NAC Fourth Stage

Rudresh Mahanthappa's Gamak June 26, 2014, 7:00pm NAC Studio

TD Ottawa Jazz Festival - Susanna June 26, 2014, 8:00pm NAC Fourth Stage

An Evening with the Extraordinary Al Pacino June 26, 2014, 8:00pm NAC Southam Hall


Friday

Yuk Yuk's on Elgin 7:30pm & 9:30pm $20.00

Absolute Comedy 8:00 & 10:30 $12.00

Salsarengue Fever Fridays @ Club Caliente - Free Dance Lessons - 8 to 10 pm

Anciients, Black Cobra, Black Wizard, Collider, Muffler Crunch @ Mavericks - 19+/7:00/$15

Radioactivity, Bad Sports @ Gabba Hey - 19+/10:00/$10

TD Ottawa Jazz Festival - Flat Earth Society June 27, 2014, 5:00pm NAC Fourth Stage

TD Ottawa Jazz Festival - Torben Waldorff Quartet Wah-Wah June 27, 2014, 7:00pm NAC Fourth Stage

TD Ottawa Jazz Festival - Newport Jazz Festival®: Now 60 June 27, 2014, 7:00pm NAC Studio

TD Ottawa Jazz Festival - Norma Winstone June 27, 2014, 9:00pm NAC Fourth Stage


Saturday

Yuk Yuk's on Elgin 7:30pm & 9:30pm $20.00

Absolute Comedy - 8:00 & 10:30 $15.00

Saturday Nite Party @ Club Caliente

Lucky Ron @ The Lafayette

Barrymore's - RETRO 80S n 90s Saturdays

Patrick Sweany + The Echo Hunters at Zaphod Beeblebrox Ottawa , ON 8:00 PM CAD8.00

White Lung, Pregnancy Scares, Bonnie Doon @ House of TARG - 19+/9:00/$10

Young Artists Program: Pre-College Concert June 28, 2014, 3:00pm University of Ottawa: Tabaret Hall

TD Ottawa Jazz Festival - Partisans June 28, 2014, 6:00pm

TD Ottawa Jazz Festival - Jeff Ballard Trio June 28, 2014, 7:00pm

TD Ottawa Jazz Festival - Ambrose Akinmusire Quintet June 28, 2014, 8:00pm NAC Fourth Stage


Sunday

Absolute Comedy - 8:00 $10.00

Lieutenant's Pump - Bingo, music, prizes and games with DJ Bingo

TRAILER PARK BINGO at Zaphod Beeblebrox Ottawa , ON 9:00 PM FREE

TD Ottawa Jazz Festival - Macha Gharibian June 29, 2014 NAC Fourth Stage

TD Ottawa Jazz Festival - CÉCILE MCLORIN SALVANT June 29, 2014, 7:00pm NAC Studio

TD Ottawa Jazz Festival - Bushman's Revenge June 29, 2014, 8:00pm NAC Fourth Stage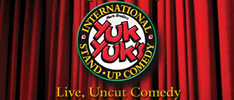 An award-winning stand-up comedian, actor and TV writer, Graham Kay has been described as "a definite act to follow, [who] has mastered the art of sarcasm" by NOW Magazine.

Graham won the coveted Just for Laughs 2013 Homegrown Comic Competition, the 2012 Yuk Yuk's Oktoberfest Competition, and the 2011 Steam Whistle Comedy Competition. He was also nominated for a 2013 Canadian Comedy Award for Best Breakout Artist.

Graham has been featured on CBC-TV's Halifax Comedy Festival special, The iChannel's No Kidding, and The Being Frank Show. In addition, he's a regular on MuchMusic's Video On Trial, and the current host of the popular Sirius/XM radio show and podcast, The Sport Brahs. Graham also wrote for the upcoming new CTV sitcom Spun Out, starring comedy legend Dave Foley. The show premieres on CTV in winter 2014.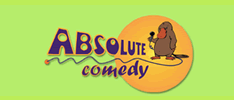 Born in Dearborn, MI, just outside of Detroit. Scott started doing comedy in his first year of college. He took on a partner, entered a contest and came in dead last. It took another 10 years to get back on the stage.

After 25 brutal winters in Michigan Scott moved to Houston, Texas and began his way back on the stage with stand-up comedy. Well, as it is stated in the comic rule book, you need to wait tables before you can start doing comedy full time which he did. When the resturant closed its doors Scott figured this was a good jumping off point, and so started doing comedy full time.

TO WIN 4 TICKETS. Reply with '' Absolute Comedy'' in the subject line or Direct Message with Absolute Comedy on twitter







Top 10 iTunes Downloads

1 MAGIC! - Rude
2 Sam Smith - Stay With Me
3 Ariana Grande - Problem
4 Nico & Vinz - Am I Wrong
5 Iggy Azalea - Fancy
6 Jason Derulo - Wiggle
7 Maroon 5 - Maps
8 Ed Sheeran - Photograph
9 Charli XCX - Boom Clap
10 Ed Sheeran - Sing