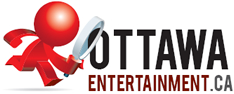 Monday

Absolute Comedy - Open Mic Mondays 8:30 $5.00

Kinki Lounge Kitchen - $6 Kinki Martini | $5 Steam Whistle | $8 Shrimp tempura

Lieutenants Pump - Mondays at 6:30p.m and 9p.m - We got the questions you've got the answers! Questions cover everything from science to pop culture to history to general weirdness and much more.

Showcase Mondays featuring Against Time + BeauReal + Emilie Scott + Abe Shep at Zaphod Beeblebrox Ottawa , ON 8:00 PM Free Admission

TD Ottawa Jazz Festival Swedish azz June 22, 2015, 7:00pm NAC Fourth Stage

TD Ottawa Jazz Festival Paal Nilssen-Love Large Unit June 22, 2015, 9:00pm NAC Studio

Young Artists Program: Chamber Concert Series June 22, 2015, 7:00pm University of Ottawa: Perez Building, Freiman Hall

TD Ottawa Jazz Festival Maria João & Mário Laginha June 22, 2015, 5:00pm
Tuesday

Absolute Comedy - 8:30 $6.00

Yuk Yuks - 8:30pm $4.00

Zaphod's - Industrial Strength Tuesdays - North America's longest running industrial and underground electronic night Every Tuesday with DJ Leslie + Guests 9PM – No cover, no dress code, no attitude

Irene's Pub - Tuesday Trivia Nights - 7:00pm

TD Ottawa Jazz Festival Pascal Schumacher June 23, 2015, 6:00pm NAC Fourth Stage

TD Ottawa Jazz Festival An Evening with Branford Marsalis June 23, 2015 NAC Studio

Young Artists Program: Chamber Concert Series June 23, 2015, 7:00pm

TD Ottawa Jazz Festival Emil Viklicky "Grand Moravia" Trio June 23, 2015, 8:00pm NAC Fourth Stage

Kinki Lounge Kitchen - $6 Kinki Cocktail | $5 Perth Brew| $8 Pulled Beef Poutine


Wednesday

Yuk Yuk's on Elgin - Local Talent Night - 8:30pm $6.00

Absolute Comedy - Pro-Am Night 8:30 $7.00

Kinki Lounge Kitchen - $5 Bar Rail| $5.5 Sapporo | $17 Playboy Steak

WE <3 TO HUMP @ Mercury Lounge

TD Ottawa Jazz Festival Cloudmakers Trio June 24, 2015, 6:00pm NAC Fourth Stage

TD Ottawa Jazz Festival The Stanley Clarke Band June 24, 2015 NAC Studio

TD Ottawa Jazz Festival Julia Hülsmann Trio June 24, 2015, 8:00pm NAC Fourth Stage

The Stanley Clarke Band June 24, 2015 NAC Studio

Crowbar, Battlecross, Lord Dying, A Darker Day @ Mavericks - 19+/7pm/$25/$30


Thursday

Yuk Yuk's on Elgin - 8:30 $14.00

Absolute Comedy - 8:30 $10.00

Kinki Lounge Kitchen - $5 Bar Rail| $5 Steam Whistle| $17.5 Braised Rib

Student Thursdays @ Barrymore's

Bank Street Bounce @ Atomic Rooster

Irene's Pub - Irene's All Stars Blues Thursdays with guest host 9:00pm

Zaphod's - Throwback Thursdays! All of your favourite jams from the 60s, 70s, 80s, and 90s, along with $3.75 Jagerbombs, $4.50 pints of PBR after the bands.

TD Ottawa Jazz Festival Alarmist June 25, 2015, 6:00pm NAC Fourth Stage

Broadway Standing Ovations June 25 - 27, 2015 NAC Southam Hall

TD Ottawa Jazz Festival Giulia Valle Trio June 25, 2015, 8:00pm NAC Fourth Stage


Friday

Yuk Yuk's on Elgin 9:00pm $20.00

Absolute Comedy 8:00 & 10:30 $15.00

Kinki Lounge Kitchen - $22 Wine Bottle | $5 Perth Brew| $10 Chef's Choice Kinki Roll

Zaphod's - The Electric Ballroom - Alternative, Brit-Pop, Big Beat, Rock, Soul, Punk, Indie, 80s and Electro

Better Living Through Chemistry + Trees Of North America at Zaphod Beeblebrox Ottawa , ON 8:00 PM CAD7.00

Broadway Standing Ovations June 25 - 27, 2015 NAC Southam Hall

TD Ottawa Jazz Festival Obara International Quartet June 26, 2015, 6:00pm NAC Fourth Stage

TD Ottawa Jazz Festival Dave Douglas & High Risk June 26, 2015, 7:00pm NAC Studio

TD Ottawa Jazz Festival Kyle Shepherd Trio June 26, 2015, 8:00pm NAC Fourth Stage

Antonio Sánchez & Migration June 26, 2015, 9:00pm NAC Studio


Saturday

Yuk Yuk's on Elgin 7:00pm & 9:30pm $20.00

Absolute Comedy - 8:00 & 10:30 $17.00

Kinki Lounge Kitchen - $17 Premium Draft Pitcher| $22 Kinki Sangria Pitcher| $20 Sushi Combo (16pc)

Lucky Ron @ The Lafayette

Zaphod's - The Electric Ballroom - Alternative, Brit-Pop, Big Beat, Rock, Soul, Punk, Indie, 80s and Electro- After the bands

The Tackies at Zaphod Beeblebrox Ottawa , ON 8:00 PM CAD5.00

Ottawa JazzFest w/ Snarky Puppy, Louis Moholo-Moholo Quartet, Céline Bonacina Trio, Jenna Glatt, Airelle Besson Duo,

Dave Monks, Fort Lean @ House of TARG

Broadway Standing Ovations June 25 - 27, 2015 NAC Southam Hall

Young Artists Program: Pre-College Concert June 27, 2015, 3:00pm University of Ottawa: Tabaret Hall

TD Ottawa Jazz Festival Céline Bonacina Trio June 27, 2015, 6:00pm NAC Fourth Stage

TD Ottawa Jazz Festival Louis Moholo-Moholo Quartet June 27, 2015, 7:00pm NAC Studio

TD Ottawa Jazz Festival Airelle Besson & Nelson Veras – Prelude June 27, 2015, 8:00pm NAC Fourth Stage


Sunday

Yuk Yuks - 8:00pm $14.00

Absolute Comedy - 8:00 $10.00

Kinki Lounge Kitchen - $15 Domestic Draft Pitcher| $6 Caesars| $6 Mimosa | $7 Hot Wings

TRAILER PARK BINGO at Zaphod Beeblebrox Ottawa , ON 9:00 PM FREE

Ottawa JazzFest w/ Christine Jensen Jazz Orchestra with Ingrid Jensen, GoGo Penguin, Sidsel Endresen & Stian Westerhus, Afro Cuban Jazz & Beyond, The Wood Brothers

Seth, Hollow, Endemise, Accursed Creation @ Cafe Dekcuf - 19+/7/$10/$13

TD Ottawa Jazz Festival Stian Westerhus June 28, 2015, 6:00pm NAC Fourth Stage

TD Ottawa Jazz Festival GoGo Penguin June 28, 2015, 8:00pm NAC Fourth Stage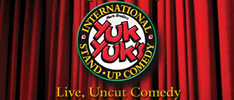 Aaron Berg is a stand-up comic who lives in New York City. Originally from Toronto, Aaron has headlined all across Canada, England, Japan, Israel, Wales and select, educated pockets of the U.S.

XXX RATED! Direct from New York - Transgressive and Hilarious!

Aaron is one of the stars of the groundbreaking Television series 24 Hour Rental and is the author of the hilarious new book "Mr. Manners: Proper Etiquette for the Modern Degenerate". Aaron is a regular political panelist on One America News Network and on FOX NEWS affiliate WEZO radio. Aaron's one man show The Underbelly Diaries was a critical success Off-Broadway and he has appeared in numerous TV series and feature films including The Boondock Saints 2, The Lookout and the cult classic Detroit Rock City.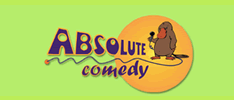 Originally from Antigonish, Nova Scotia, Canada, Darryl Purvis always wanted to be a comedian. He began, maybe unknowingly, training for his future by taping The Tonight Show with Johnny Carson and Late Night with David Letterman every night. After school the following day he would repeatedly watch their monologues and perform while his friends (both of them!) would do homework. By middle school, he had moved on to acts of their guests ranging from youngsters such as Seinfeld, Leno, Roseanne Barr and others. When the TV was off, he would secretly write his own jokes about the day's current events, trying them out on his friends at school ... a class clown was born.

After high school, Darryl took the normal route into the world of stand-up comedy...he went to St.F.X.U. and received a business degree. After "fast tracking" through the 4 year program in only 7 years, proving that he even excels at quitting, Darryl made the move to Toronto. In march of 1998, after four rye and gingers, he was on the amature night stage at the famed Yuk Yuks Comedy Club. With his first words on stage "so my penis fell off, let me explain..." there was no looking back.

After about a year of open mics combined with improv classes at the legendary Second City, Darryl became a regular at the Laugh Resort, another of Toronto's great stand-up institutions. A nomination for the Tim Sims Award would follow shortly after. The award meant his first appearance on national television as apart of Cream of Comedy on Canada's Comedy Network. That was just the beginning. Since his first tv appearance, he has starred in his own national special , Comedy Now and can boast appearances on CTV, CBC, The Comedy Network, and Much More Music in addition to a half dozen spots on national radio.

Based in Toronto and still a regular at The Laugh Resort, Darryl can be seen at comedy clubs across Canada and the United States. Check his upcoming shows to find out when he will be in your area.

TO WIN 4 TICKETS. Reply with '' Absolute Comedy'' in the subject line or Direct Message with Absolute Comedy on twitter



Top 10 iTunes Downloads

1 Omi - Cheerleader
2 Rachel Platten - Fight Song
3 Taylor Swift - Bad Blood
4 Andy Grammer - Honey, I'm Good.
5 WALK THE MOON - Shut Up and Dance
6 Wiz Khalifa - See You Again
7 Little Big Town - Girl Crush
8 The Weeknd - Can't Feel My Face
9 Silento - Watch Me
10 Fifth Harmony - Worth It