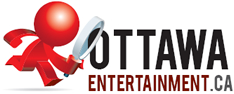 Monday

Absolute Comedy - Open Mic Mondays 8:30 $4.00

Zaphod's - ELECTRONIC MONDAYS


Tuesday

Absolute Comedy - 8:30 $5.00

Zaphod's - Industrial Strength Tuesdays - North America's longest running industrial and underground electronic night Every Tuesday with DJ Leslie + Guests 9PM – No cover, no dress code, no attitude.

RBC Royal Bank Bluesfest - Styx - Foreigner

Wednesday

Yuk Yuk's on Elgin - New Talent Showcase - 8:30pm

Absolute Comedy - Pro-Am Night 8:30 $6.00

Open Mic Wednesday Nights (@ the Lunenburg)

John Carroll @ The Laff

Zaphod's - Breakdown Wednesdays - The Nation's Capital has been waiting for this night, and its finally here – headbang and rock the eff out to the latest and greatest.Your favourite classics of punk rock, thrashcore, metalcore, pop punk, hardcore and post hardcore rock"n'roll! Every Wednesday with DJ James 9PM – No cover, no dress code, no attitude.

RBC Royal Bank Bluesfest - Holy Ghost - The Killers - Cypress Hill



Thursday

Yuk Yuk's on Elgin - 8:30

Absolute Comedy - 8:30 $10.00

Irene's All Stars Blues Thursdays with guest host 9:00pm

Zaphod's - The Electric Ballroom - Alternative, Brit-Pop, Big Beat, Rock, Soul, Punk, Indie, 80s and Electro Thursdays, Fridays and Saturdays – After The Bands

RBC Royal Bank Bluesfest - The Band Perry - Blondie

Ze Bib! (Oakland), Mark Molnar, David Jackson @ Black Squirrel Books 2 (1073 Bank St.) - AA/8pm/$8/PWYC

Lemuria, Kind of Like Spitting, Nightshades @ House of TARG - 19+/9:00/$10


Friday

Yuk Yuk's on Elgin 7:30pm & 9:30pm $20.00

Absolute Comedy 8:00 & 10:30 $12.00

Salsarengue Fever Fridays @ Club Caliente - Free Dance Lessons - 8 to 10 pm

Zaphod's - The Electric Ballroom - Alternative, Brit-Pop, Big Beat, Rock, Soul, Punk, Indie, 80s and Electro Thursdays, Fridays and Saturdays – After The Bands

RBC Royal Bank Bluesfest - Barenaked Ladies - Third Eye Blind

National Arts Centre - Orchestre de la Francophonie July 11, 2014, 7:30pm


Saturday

Yuk Yuk's on Elgin 7:30pm & 9:30pm $20.00

Absolute Comedy - 8:00 & 10:30 $15.00

Saturday Nite Party @ Club Caliente

Lucky Ron @ The Lafayette

Barrymore's - RETRO 80S n 90s Saturdays

Zaphod's - The Electric Ballroom - Alternative, Brit-Pop, Big Beat, Rock, Soul, Punk, Indie, 80s and Electro Thursdays, Fridays and Saturdays – After The Bands

RBC Royal Bank Bluesfest - Bob Saget - Snoop Dogg

National Arts Centre - Kevin James July 12, 2014, 7:00pm


Sunday

Absolute Comedy - 8:00 $10.00

Lieutenant's Pump - Bingo, music, prizes and games with DJ Bingo

TRAILER PARK BINGO at Zaphod Beeblebrox Ottawa , ON 9:00 PM FREE

RBC Royal Bank Bluesfest - Moist - Collective Soul - Sam Roberts Band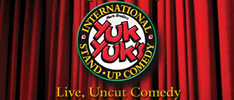 One is swept up by this instantly likeable looneytune, and kept by the depth of material and performance. Able to work clean, yet has tipped more than his share of sacred cows. Paul has been a fixture on the National scene since winning the Toronto YukYuks new talent search in 1998.

Since then he has shone among the best in the country; in his own "Comedy Now!" special airing on CTV and the Comedy Network, and been a smash hit at the Halifax Festival on CBC. Paul has headlined all across Canada and the Dominican Republic and can be heard on XM Satellite Radio.

Paul's comedic talents have also been showcased in over 35 commercials globally, most recently for Honda and McDonalds. He even won a Bessie Award in 2002 for best male performance in a U.S. national Superbowl ad for Budweiser. Paul appeared on CBC's "Dan for Mayor" and starred in "The Squeeze" at the 2004 International Short Film Festival.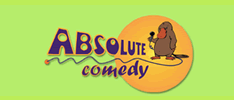 When you're watching Sam Demaris, you never know what to expect. His performances are very fast-paced, very high-energy and will often leave audiences wondering, "did he just say what I think he said?" The answer is yes. Yes he most certainly did. Even before deciding to explore his standup career, Sam Demaris already knew he wanted to be a performer.

At the age of 14, he was accepted into Houston's High School for the Performing and Visual Arts and would later go on to be a theatre major at the University of Houston. He dropped out, but hey, he still went. He started his comedy career in Houston, Texas and in 2002, he took home the gold in the Houston Laff Stop's "Houston's Funniest Person" competition in which he beat out a total of 65 other comedic hopefuls. He had only been doing comedy for one year at the time.

Since then, Sam has gone on to do countless gigs across the United States as well as a two week tour of Iraq and Kuwait to perform for the United States Army. A mind-blowing honor "you bet your ass I won't forget", he says. Check this guy out next time you get a chance and when you do, buy the man a beer.

TO WIN 4 TICKETS. Reply with '' Absolute Comedy'' in the subject line or Direct Message with Absolute Comedy on twitter







Top 10 iTunes Downloads

1 MAGIC! - Rude
2 Ariana Grande - Break Free
3 Sam Smith - Stay With Me
4 Ariana Grande - Problem
5 Nico & Vinz - Am I Wrong
6 Iggy Azalea - Fancy
7 Jason Derulo - Wiggle
8 Maroon 5 - Maps
9 Charli XCX - Boom Clap
10 Sia - Chandelier