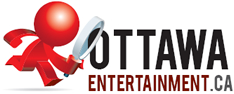 Monday

Absolute Comedy - Open Mic Mondays 8:30 $4.00

King Conquer, The World We Knew, Float Face Down, Torn Apart By Wolves, Skies Beneath and more @ The Legion (330 Kent St (downstairs)) - AA/7pm/$13

King Conquer, The World We Knew, Float Face Down, Torn Apart by Wolves, Skies Beneath, The Thirteenth Floor @ Montgomery Legion Hall - AA/7pm/$13

Shot Nerves, Secret Police (New Jersey, ex The Mongoloids/Killin' It), Asile, Madball (cover band) (The Daily Grind) - AA/19+/7:30pm/$5

Chad VanGaalen, Cousins, Her Harbour @ Mavericks - 19+/8pm/$15

Punk Rock Spoken word with Kimmy Rocks @ Luneta (665 Bronson Ave.) - 19+/10pm/FREE
Tuesday

Absolute Comedy - 8:30 $5.00

Mambo - Tuesdays- Mystics & Manicures *Come by for a manicure, be inspired by the tarot reading & stay for the ladies cocktail & tapas specials*

Currents, Slates and more @ Raw Sugar Cafe - AA/19+/8pm/$8

Wednesday


Yuk Yuk's on Elgin - Local Talent Night - 8:30pm

Absolute Comedy - Pro-Am Night 8:30 $6.00

Kinki - Wednesdays- Mystic Garden *Featuring Mystic Readings along with our Special Veggie & Vegan menu*&… 'Sui Generis' with resident Djs Easton Ellis, Nick Bazso & Paulo Cardoso ...providing a one of a kind musical journey through the classically sensual and blunted sounds of Brazilian bossa nova, Jamaican dub reggae, vintage film soundtracks, old school hip hop, trip hop, Afro beat, Latin and psychedelic rock early in the night, leading into disco, french house, broken beats, mashups, IDM, modern day jazz, tripped out house and much more later in the night...

Kinki - Karaoke is back, every wednesday. Come and sing under the stars on our patio and enjoy a special shot of Jagermeister for $4.

Mambo - Wednesdays- Mystic Garden *Experience our in-house Energy healer & our delectable Latin inspired Veggie & Vegan menu* & on the Rooftop Dj Dusty *dance along to the best urban, dance, and retro tunes

Zaphod's - THE CHANTRELLES + THE HORNETTES, 8:00 PM CAD5.00

National Arts Centre - Wicked Wednesday - Sunday | NAC Southam Hall July 11 - 29, 2012 8:00pm


Thursday


Barrymore's - Retro 90s n Top 40

Yuk Yuk's on Elgin 8:30

Absolute Comedy - 8:30 $10.00

Kinki - Thursdays- Diva Night *Enjoy & our Champagne~Sushi~Chocolate inspired ladies menu*&… ~Dj Balu on Deck playing his sexy funky girlie jazzy beats from slo mo disco to grown up house music

Mambo - El Barrio Thursdays *Featuring complimentary Tango lessons from 8-10pm & Cocktail-Tapas specials

Zaphod's - CARDBOARD CROWNS + THE MUSETTES + DEADZONE, 8:00 PM CAD7.00

Fet.Nat, Boyhood and more @ Mugshots (75 Nicholas) - 19+/10pm/$5

National Arts Centre - Wicked Wednesday - Sunday | NAC Southam Hall July 11 - 29, 2012 8:00pm


Friday


Yuk Yuk's on Elgin 9pm $20.00

Yuk Yuk's at the Prescott 9pm

Absolute Comedy 8:00 & 10:30 $12.00

Kinki - Unleash Fridays *Featuring DJ Dusty on deck playing his best urban, dance, and retro beats

Mambo - Fridays- Zona Viva *Friday nights just got hotter. Come and show off your best Latin dance moves at Zona Viva , featuring lessons, dance floor, and Happy Hour specials* with Dj's Freddie & Dj's Mendez playing Latin grooves, classic 90's, top 40, and house beats

Zaphod's - TITTIES FOR KITTIES: A Night Of Music and Burlesque. featuring burlesque babes from Ottawa Burlesque Playground, Rockalily, Bourbon and Spice and Browncoats and SOUL IN STONE,8:00 PM CAD10.00

Bruce Boris, World War 4, KREMLIN @ House of Targ - AA/7pm/$5

The Funk Hunters @ Raw Sugar Cafe (692 Somerset St. W) - AA/8pm/$15

The Funk Hunters @ Raw Sugar Cafe - AA/19+

National Arts Centre - Wicked Wednesday - Sunday | NAC Southam Hall July 11 - 29, 2012 8:00pm


Saturday

Yuk Yuk's on Elgin - 9pm $20.00

Yuk Yuk's at the Prescott - 8 pm & 10:30 pm

Absolute Comedy - 8:00 & 10:30 $15.00

Mambo - Suave Saturdays- with DJ Jim Reilly *a long time Ottawa Dj Veteran, Jim merges all cultural borders by playing a great array of your Latin & English favourites, all night, a Saturday dedicated to your tunes*

Kinki - Throwback Saturdays *Featuring DJ Sean on Deck playing his eclectic but deep rooted alternative vibes

Zaphod's - THE CAPITOL BEAT (Soul, Funk, R&B, Motown), 8:00 PM CAD7.00

Deathbed, Wrong Hands, Demolition, Badlands @ Flamenco (161 York St.) - AA/8pm/$8

National Arts Centre - Wicked Wednesday - Sunday | NAC Southam Hall July 11 - 29, 2012 8:00pm


Sunday


Absolute Comedy - 8:00 $10.00

Mambo - Zumba with Mambo - Every sunday for $25 per person - Enjoy a Zumba Fitness class with instructor Mabel Alvarez and finish off with a delicious Mambo Brunch. Zumba start time:10:30-11:30 Brunch: 11:45

Zaphod's - TRAILER PARK BINGO - Interspersed by HOT FUDGE SUNDAYS with DJ Retardinator

Dan Vapid and The Cheats, The Riptides, In Heat @ Cafe Dekcuf - AA/19+/8pm/$12/$15

Teddy Geiger and more @ Mavericks - AA/19+/7pm/$12

National Arts Centre - Wicked Wednesday - Sunday | NAC Southam Hall July 11 - 29, 2012 8:00pm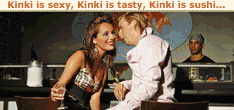 Mystic Garden Wednesdays *Featuring Crystal Readings along with our Special Veggie & Vegan menu

Kinki Karaoke - Kinki Karaoke is back, every wednesday. Come and sing under the stars on our patio and enjoy a special shot of Jagermeister for $4.

Diva Thursdays *Featuring, complimentary Manicures, our 'Aphprodite' inspired menu, & special weekly guests

Unleash Fridays *Featuring DJ Dusty on deck playing his best urban, dance, and retro beats

Throwback Saturdays *Featuring DJ Sean on Deck playing his eclectic but deep rooted alternative vibes

August 23 7PM - Kinki Pride with your lovely hostess Dixie Landers andChynna Fox featuring Koston Kreme and Bambi Van Boo from Capital Tease Burlesque- Dress with Flair, music by DJ Balu.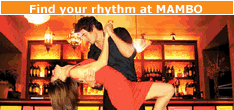 Mystic & Manicure Tuesdays*Featuring complimentary Manicures, Crystal Readings & Cocktail-Tapas specials

Mystic Garden Wednesdays*Featuring our delectable Latin inspired Veggie & Vegan menu

El Barrio Thursdays *Featuring complimentary Tango lessons from 8-10pm & Cocktail-Tapas specials

Zona Viva Fridays*Featuring DJ Frederico on deck to serenade & entertain

Suave Saturdays *Featuring DJ Jim Reilly on deck to mix & mingle

August 26 - Trash your wedding dress at Mambo - You celebrated the bachelorette, had a great wedding with the bridal party and that is it? No there is more... Trash your wedding dress.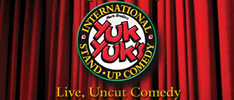 LAWRENCE MORGENSTERN "He is a stand-up veteran of more than 20 years and he's made it. Legend has it that he is the only guy to come out of Yuk Yuk's Comedy Clubs to have done only one amateur night. Amazingly, despite his busy schedule, he performs every weekend to keep sharp and maintain his youthful energy.
He's warm, his performances are exhilarating, and he's damn funny." - Daryl Jung, NOW Magazine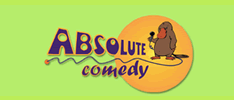 Barry Kennedy began life as a comedian in 1985 when his friends dared him to appear on amateur night at a Vancouver comedy club. Four months later he was working professionally. Kennedy has acted in a number of television productions in Canada and the US. He has appeared as a headline act at all major Canadian Comedy Clubs, numerous shows in the United States, A & E's Comedy On The Road and as host and comic in the International United Nations Show Tour. Performance is in Kennedy's blood -- his father is actor Gordon Pinsent.

Born in Winnipeg and raised in Vancouver, Kennedy studied physics and oceanography at Royal Roads Military College. His summers were spent in pilot training and on graduation be became "a young kid with a big toy" flying F101 fighter jets for the Canadian Armed Forces. And his talent just doesn't stop, he is author of two books Through the Deadfall and The Hindmost published by Doubleday. A never-ending delight to his listeners, Kennedy keeps his audiences in stitches as he plays with life's quaint ironies, from the quirks of relationships, to family matters, to all things Canadian.

TO WIN 4 TICKETS. Reply with '' Absolute Comedy'' in the subject line or Direct Message with Absolute Comedy on twitter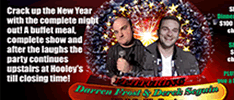 JEFF ELLIOTT Jeff's clean and clever comedy has made him a favourite at clubs, colleges and corporate events across the country. Having grown up with blue-collar roots in Oshawa, Ontario his comedy is accessible. However, behind his wide eyed, laid back style lays a razor sharp wit that continually leaves audiences in stitches.

TO WIN 2 TICKETS Reply with '' Yuk Yuk's at the Prescott '' in the subject line or Direct Message with Yuk Yuk's at the Prescott on twitter


In Theatres

30 Beats
Hara-kiri: Death of a Samurai
The Queen of Versailles
The Man Who Knew Too Much
Ice Age: Continental Drift
The Imposter
Red Lights
Trishna
Union Square
Easy Money
The Trouble With Harry
The Do-Deca Pentathlon
Savages
Crazy Eyes
The Magic of Belle Isle
The Pact
Katy Perry: Part of Me
The Amazing Spider-Man
Magic Mike
People Like Us


Ottawa movie showtimes and reviews link
Opening this Week

Step Up: Revolution - 2012-07-27
The Watch - 2012-07-27
Ai Weiwei: Never Sorry - 2012-07-27
Falling Overnight - 2012-07-27
Killer Joe - 2012-07-27
Klown - 2012-07-27
Searching for Sugar Man - 2012-07-27
Sacrifice - 2012-07-27
Craigslist Joe - 2012-08-02
Diary of a Wimpy Kid: Dog Days - 2012-08-03
Total Recall - 2012-08-03
360 - 2012-08-03
The Babymakers - 2012-08-03
Celeste and Jesse Forever - 2012-08-03
The Campaign - 2012-08-10
The Bourne Legacy - 2012-08-10
Hope Springs - 2012-08-10
2 Days in New York - 2012-08-10
Goats - 2012-08-10
Red Hook Summer - 2012-08-10

Ottawa movie showtimes and reviews link

Top 10 Itunes Downloads

1 Flo Rida - Whistle
2 Katy Perry - Wide Awake
3 Carly Rae Jepsen - Call Me Maybe
4 Jason Aldean - Take a Little Ride
5 Fun. - Some Nights
6 P!nk - Blow Me
7 David Guetta & Sia - Titanium
8 Cher Lloyd - Want U Back
9 Ellie Goulding - Lights
10 Owl City & Carly Rae Jepsen - Good Time