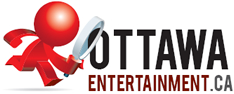 SavingOttawa.ca is THE newest most exciting deal site right here in Ottawa! Not only do YOU get to save your hard earned dollars, but you have the chance to choose where WE donate a portion of the proceeds from EVERY sale! Head over to www.savingottawa.ca and click SUBSCRIBE for your chance to win $1000 !



Monday

Absolute Comedy - Open Mic Mondays 8:30 $4.00

Zaphod's - Electronic Mondays - Every Monday with DJ Lowpass + Guests 10PM – No cover, no dress code, no attitude.

National Arts Centre - Pride and Prejudice NAC Theatre November 21 - December 12, 2012 7:30pm Running time is approximately two hours 30 minutes with intermission.

Tuesday

Absolute Comedy - 8:30 $5.00

Mambo - Tantalizing Tuesdays*Featuring, Tarot Readings and Taco & Tequila specials

Zaphod's - Industrial strength tuesdays - North America's longest running industrial and underground electronic night Every Tuesday with DJ Leslie + Guests 9PM – No cover, no dress code, no attitude

Xavier Rudd, Good Old War @ Bronson Centre Theatre - AA/7pm/$32.50

Faber Drive, Victoria Duffield, Keek, Courage My Love, Fighting For Ithaca @ Ritual - 16+/19+/7pm/$23.50

Green Jelly, Doll, Rainbow Pony Power, Pretty Little Death Machine @ Mavericks - 19+/7pm/$15/$18

National Arts Centre - Pride and Prejudice NAC Theatre November 21 - December 12, 2012 7:30pm Running time is approximately two hours 30 minutes with intermission.



Wednesday


Yuk Yuk's on Elgin - Local Talent Night - 8:30pm

Absolute Comedy - Pro-Am Night 8:30 $6.00

Kinki - Mystic Garden Wednesdays- Asian inspired NCVA approved Veggie-Vegan Menu with In-House Crystal Readings by the mesmerizing Linda Steele (www.lindaenergyhealer.com)- Healthy dining has never been so fun!

Mambo - Mystic Garden Wednesdays*Featuring our delectable Latin inspired Veggie & Vegan menu

Zaphod's - Breakdown Wednesdays - The Nation's Capital has been waiting for this night, and its finally here – headbang and rock the eff out to the latest and greatest.Your favourite classics of punk rock, thrashcore, metalcore, pop punk, hardcore and post hardcore rock"n'roll! Every Wednesday with DJ James 9PM – No cover, no dress code, no attitude.

National Arts Centre - Pride and Prejudice NAC Theatre November 21 - December 12, 2012 7:30pm Running time is approximately two hours 30 minutes with intermission.

National Arts Centre - Alberta Ballet The Nutcracker Wednesday - Sunday | NAC Southam Hall December 5 - 9, 2012 Running time is approximately 2 hours with intermission.

National Arts Centre - Le grand cahier Wednesday - Saturday | NAC Studio December 5 - 8, 2012 8:00pm


Thursday


Barrymore's - Retro 90s n Top 40

Yuk Yuk's on Elgin 8:30

Absolute Comedy - 8:30 $10.00

Kinki - Tantalizing Thursdays- Tease your taste buds with our aphrodisiac inspired menu- Live Jazz performances by Ottawa's Jazzstress herself 'Rebecca Noelle'

Mambo - El Barrio Thursdays *Featuring monthly Kizomba lessons and Mexican Nacho & Wing specials

Kite Hill (mbrs of Ohbijou), Lisa Bozicovik and more @ Raw Sugar Cafe (692 Somerset St. W) - AA/8pm/$8

Make Do And Mend, Seahaven, Young Statues, Sparrows, Safekeeping @ Mavericks - AA/19+/6:30pm/$11

Texas With A Dollar Sign, Skynet, Killitorous, Machines @ Cafe Dekcuf - 19+/8pm/$10

Zaphod's - LIVE ROCK KARAOKE, 8:00 PM CAD6.00

National Arts Centre - Pride and Prejudice NAC Theatre November 21 - December 12, 2012 7:30pm Running time is approximately two hours 30 minutes with intermission.

National Arts Centre - Alberta Ballet The Nutcracker Wednesday - Sunday | NAC Southam Hall December 5 - 9, 2012 Running time is approximately 2 hours with intermission.

National Arts Centre - Le grand cahier Wednesday - Saturday | NAC Studio December 5 - 8, 2012 8:00pm

National Arts Centre - 2012-2013 Season Amélie et Singes Bleus/Janie Thursday | NAC Fourth Stage December 6, 2012 7:30pm



Friday


Yuk Yuk's on Elgin 9pm $20.00

Yuk Yuk's at the Prescott 9pm

Absolute Comedy 8:00 & 10:30 $12.00

Kinki - Unleash Fridays - A weekend full of great DJ beats (DJ Dusty & DJ Sean) to captivate you! Join us Fridays featuring special guest hostesses Chynna Fox | Shade Nyx

Mambo - Zona Viva Fridays*Featuring DJ Frederico and Cuban Tropicana dance performances

Zaphod's - SAL PIAMONTE + RIOT POLICE, 8:00 PM CAD5.00

Sartre, Downtown Boys, Leamers, Foxmoulder @ 337 Lemoine st. - AA/8pm/$5

Delian Reign, Equalizer, 457SUBJECT2CHANGE, Paradise Falls, Terra Firma, DJs and more @ 457 THE EDGE (105 Slack Road) - AA/7:15pm/Bring ca

Leonard Cohen @ Scotiabank Place - AA/19+/7pm/$29-250

Knives and Forks for Freedom, The Mudplots, Lost Youth, The Donner Party, Police Funeral @ Montgomery Legion Hall (330 Kent Street) - AA/19+/7pm/$7

Owl Eyes, Brazen Hell, TBA @ The Daily Grind (601 Somerset Street West) - AA/19+/8:00pm/

Diamond Rings, Gold & Youth @ Ritual - 19+/9pm/$13 - VT, TRS, TW, Venus Envy

Monster Truck, The Dirty Nil, Hell Bros! @ Mavericks - 19+/9pm/$13

National Arts Centre - Pride and Prejudice NAC Theatre November 21 - December 12, 2012 7:30pm Running time is approximately two hours 30 minutes with intermission.

National Arts Centre - Le grand cahier Wednesday - Saturday | NAC Studio December 5 - 8, 2012 8:00pm

National Arts Centre - Alberta Ballet The Nutcracker Wednesday - Sunday | NAC Southam Hall December 5 - 9, 2012 Running time is approximately 2 hours with intermission.


Saturday

Yuk Yuk's on Elgin - 9pm $20.00

Yuk Yuk's at the Prescott - 8 pm & 10:30 pm

Absolute Comedy - 8:00 & 10:30 $15.00

Mambo - Suave Saturdays *Featuring DJ Don Juan on deck to mix & mingle

Kinki - Throwback Saturdays-A weekend full of great DJ beats (DJ Dusty & DJ Sean) to captivate you! Join us Fridays featuring special guest hostesses Chynna Fox | Shade Nyx

Zaphod's - The Electric Ballroom - Alternative, Brit-Pop, Big Beat, Rock, Soul, Punk, Indie, 80s and Electro Thursdays, Fridays and Saturdays – After The Bands

Zaphod's - DeVAH QUARTET + AMORAK, 8:00 PM CAD7.00

Plaster Babies, Glorious Moonrockets, finderskeepers @ Brugers On Main (343 Somerset St West) - 19+/9pm/$5

National Arts Centre - Pride and Prejudice NAC Theatre November 21 - December 12, 2012 7:30pm Running time is approximately two hours 30 minutes with intermission.

National Arts Centre - Le grand cahier Wednesday - Saturday | NAC Studio December 5 - 8, 2012 8:00pm

National Arts Centre - Alberta Ballet The Nutcracker Wednesday - Sunday | NAC Southam Hall December 5 - 9, 2012 Running time is approximately 2 hours with intermission.


Sunday


Absolute Comedy - 8:00 $10.00

Lieutenant's Pump - Bingo, music, prizes and games with DJ Bingo

Mambo - Zumba with Mambo - Every sunday for $25 per person - Enjoy a Zumba Fitness class with instructor Mabel Alvarez and finish off with a delicious Mambo Brunch. Zumba start time:10:30-11:30 Brunch: 11:45

Zaphod's - TRAILER PARK BINGO - Interspersed by HOT FUDGE SUNDAYS with DJ Retardinator

Great Bloomers, Wool of Wolves @ Black Sheep Inn - 19+/8pm/$10

National Arts Centre - Pride and Prejudice NAC Theatre November 21 - December 12, 2012 7:30pm Running time is approximately two hours 30 minutes with intermission.

National Arts Centre - Alberta Ballet The Nutcracker Wednesday - Sunday | NAC Southam Hall December 5 - 9, 2012 Running time is approximately 2 hours with intermission.

National Arts Centre - Le grand bal de Noël Sunday | NAC Panorama Room December 9, 2012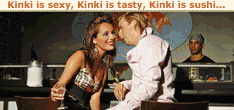 Mystic Garden Wednesdays- Asian inspired NCVA approved Veggie-Vegan Menu with In-House Crystal Readings by the mesmerizing Linda Steele (www.lindaenergyhealer.com)- Healthy dining has never been so fun!

Tantalizing Thursdays- Tease your taste buds with our aphrodisiac inspired menu- Live Jazz performances by Ottawa's Jazzstress herself 'Rebecca Noelle'

Unleash Fridays & Throwback Saturdays-A weekend full of great DJ beats (DJ Dusty & DJ Sean) to captivate you! Join us Fridays featuring special guest hostesses Chynna Fox | Shade Nyx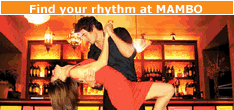 Tantalizing Tuesdays*Featuring, Tarot Readings and Taco & Tequila specials

Mystic Garden Wednesdays*Featuring our delectable Latin inspired Veggie & Vegan menu

El Barrio Thursdays *Featuring monthly Kizomba lessons and Mexican Nacho & Wing specials

Zona Viva Fridays*Featuring DJ Frederico and Cuban Tropicana dance performances

Suave Saturdays *Featuring DJ Don Juan on deck to mix & mingle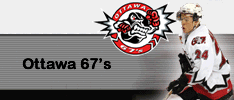 Come out and watch Canada's favorite junior hockey team in action! The Ottawa 67's are a fantastic and affordable way to spend a Friday night or Sunday afternoon in the Nation's Capital!

With hard-hitting, fast-paced action on the ice and live entertainment and games for the kids off the ice, you just can't beat the Boys in the Barber Poles!

Tickets start as low as $20.00 for children 12 years old and under, so call 755-1166 to book your seats now, or visist www.ottawa67s.com for more information.

TO WIN 2 TICKETS. Reply with ''Ottawa 67's'' in the subject line or Direct Message with "67's" on twitter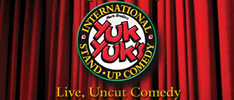 Scott Faulconbridge began his career with On the Spot, one of Canada's most popular and acclaimed Improv Troupe and two-time Canadian Comedy Award nominee for Best Improv Troupe.

Scott's unique improvisational stage presence and witty observational style led Hour Magazine to label him one of Montreal's 'most promising' stand-up comedians.

"Montreal's Most Promising Comedian." - Hour Magazine

"Faulconbridge's star is clearly on the rise." -Southam News

"A goy Woody Allen." - Bill Brownstein, The Montreal Gazette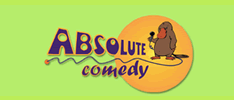 Jason Blanchard is an ex-soldier, ex-husband and ex-tremely funny. After growing up in a typical small town, this friendly and energetic comedian has matured into a versatile headlining comedic entertainer who has toured all over the globe.

Jason has the ability to be corporate clean or cunningly crude, adapting to any venue: Comedy clubs, corporate events, College & Universities, Festivals, Fundraisers, Cruise Ships and Military Bases. As a former paratrooper he was so excited & honoured to be chosen to go to Kandahar & Kabul Afghanistan to perform for the brave men & women who are serving there. Jason has been heard on XM Satellite Radio and is the host, producer & creator of Jason Blanchard Presents Next to the Mic and the Canadian Comedy Award nominated standup comedy contest Stand Up & BITE Me & on BITE TV

TO WIN 4 TICKETS. Reply with '' Absolute Comedy'' in the subject line or Direct Message with Absolute Comedy on twitter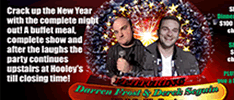 Called 'a revelation' by UK's The Independent and heralded as 'fantastically intelligent' by the Globe and Mail, Heidi is a two-time Canadian Comedy Award nominee for Best Female Stand-up in Canada and has combined her background in theatre with her unusually sardonic perception of everyday life to become a standout presence on the North American comedy scene.

Her dry, deadpan delivery has earned her three televised galas as a part of the Montreal International 'Just For Laughs' Festival, as well as numerous appearances on CBC radio, television, and on CTV's 'Comedy Now!' In addition to screenwriting, story editing and series development for shows on HBO, FOX, PBS, FAMILY and YTV, Heidi won a Canadian Comedy Award for being part of the staff writing team on CBC's hit series 'This Hour Has Twenty Two Minutes'.


TO WIN 2 TICKETS Reply with '' Yuk Yuk's at the Prescott '' in the subject line or Direct Message with Yuk Yuk's at the Prescott on twitter


In Theatres

California Solo
The Collection
Dragon
Universal Soldier: Day of Reckoning
Silent Night
Hecho En Mexico
My Brothers
Parked
Hitchcock
Rust and Bone
The Central Park Five
Rise of the Guardians
Silver Linings Playbook
The Twilight Saga: Breaking Dawn - Part 2
Citadel
Anna Karenina
Price Check
The Story of Film: An Odyssey
Skyfall
Lincoln


Ottawa movie showtimes and reviews link
Opening this Week

Buffalo Girls - 2012-12-07
Cheerful Weather For The Wedding - 2012-12-07
Deadfall - 2012-12-07
The Fitzgerald Family Christmas - 2012-12-07
Flying Lessons - 2012-12-07
Hyde Park on Hudson - 2012-12-07
In Our Nature - 2012-12-07
Lay the Favorite - 2012-12-07
Waiting For Lightning - 2012-12-07
Bad Kids Go To Hell - 2012-12-07
The Hobbit: An Unexpected Journey - 2012-12-14
Any Day Now - 2012-12-14
Save The Date - 2012-12-14
Cirque Du Soleil: Worlds Away 3D - 2012-12-21

Ottawa movie showtimes and reviews link

Top 10 Itunes Downloads

1 will.i.am - Scream & Shout
2 PSY - Gangnam Style
3 The Lumineers - Ho Hey
4 Bruno Mars - Locked Out of Heaven
5 Alicia Keys - Girl On Fire
6 Ke$ha - Die Young
7 Phillip Phillips - Home
8 50 Cent - My Life
9 Rihanna - Diamonds
10 Flo Rida - I Cry