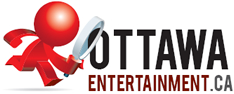 Monday

Absolute Comedy - Open Mic Mondays 8:30 $4.00

Zaphod's - ELECTRONIC MONDAYS
Tuesday

Absolute Comedy - 8:30 $5.00

Irene's Pub - Tuesday Trivia nights - 7:00pm

Zaphod's - Industrial Strength Tuesdays - North America's longest running industrial and underground electronic night Every Tuesday with DJ Leslie + Guests 9PM – No cover, no dress code, no attitude.

National Arts Centre - Steely Dan "Jamalot Ever After" 8:00pm
Wednesday

Yuk Yuk's on Elgin - New Talent Showcase - 8:30pm

Absolute Comedy - Pro-Am Night 8:30 $6.00

Open Mic Wednesday Nights (@ the Lunenburg)

John Carroll @ The Laff

Zaphod's - Breakdown Wednesdays - The Nation's Capital has been waiting for this night, and its finally here – headbang and rock the eff out to the latest and greatest.Your favourite classics of punk rock, thrashcore, metalcore, pop punk, hardcore and post hardcore rock"n'roll! Every Wednesday with DJ James 9PM – No cover, no dress code, no attitude

Thursday

Yuk Yuk's on Elgin - 8:30

Absolute Comedy - 8:30 $10.00

Irene's All Stars Blues Thursdays with guest host 9:00pm

Zaphod's - The Electric Ballroom - Alternative, Brit-Pop, Big Beat, Rock, Soul, Punk, Indie, 80s and Electro Thursdays, Fridays and Saturdays – After The Bands

Tits & Giggles: Goodbye Friends Edition featuring Rhapsody Blue + Rebecca Reeds + Joey Houlahan / Nick Burden / Sedu Draguta at Zaphod Beeblebrox Ottawa , ON 8:00 PM CAD10.00ength Music Series, Debaser Doors: 9pm / Show at 10pm Cover: $10 or Free with ARBORETUM Music Festival Pass

Irene's Pub - Irene's All Stars Blues Thursdays with guest host John Yemesky - 9:00 pm


Friday

Yuk Yuk's on Elgin 7:30pm & 9:30pm $20.00

Absolute Comedy 8:00 & 10:30 $12.00

Salsarengue Fever Fridays @ Club Caliente - Free Dance Lessons - 8 to 10 pm

Zaphod's - The Electric Ballroom - Alternative, Brit-Pop, Big Beat, Rock, Soul, Punk, Indie, 80s and Electro Thursdays, Fridays and Saturdays – After The Bands

Feefawfum (Montreal), Awa (Peterborough), H. de Heutz (7inch release) @ Le Temporaire (HULL) - AA/8/$8/PWYC

Irene's Pub - My Favourite Tragedy plus Cody Allen My Favourite Tragedy - 9:30 pm


Saturday

Yuk Yuk's on Elgin 7:30pm & 9:30pm $20.00

Absolute Comedy - 8:00 & 10:30 $15.00

Saturday Nite Party @ Club Caliente

Lucky Ron @ The Lafayette

Barrymore's - RETRO 80S n 90s Saturdays

Zaphod's - The Electric Ballroom - Alternative, Brit-Pop, Big Beat, Rock, Soul, Punk, Indie, 80s and Electro Thursdays, Fridays and Saturdays – After The Bands

The Red Rails, Eagleson, The Bristol Hum @ House of TARG - 19+/9:00/$10

Latin Sparks 4 @ the Sparks Street Mall

Irene's Pub - Karnivores - 9:30 pm


Sunday

Absolute Comedy - 8:00 $10.00

Lieutenant's Pump - Bingo, music, prizes and games with DJ Bingo

TRAILER PARK BINGO at Zaphod Beeblebrox Ottawa , ON 9:00 PM FREE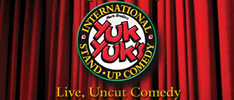 Alex Wood is one of Canada's youngest and fastest-rising comedy stars. Since his debut in 2005, Alex has performed at comedy clubs, campuses and alternative comedy shows across Canada. In 2009 Alex performed at the "Just for Laughs" festival where he was featured in the Montreal Gazette's "Best of the Fest" article. Also in August of 2012 Alex won the "Ottawa Yuk Yuk's Summer Comedy Compeition." Also having been featured on Sirius/XM Radio it has been a busy few years for the young comic.

Alex's fresh-faced demeanor coupled with insightful, edgy observations make for a unique - and uniquely hilarious - comedy experience. Alex has already shared the stage with some of the top comedians in Canada and the U.S. and is definitely one to watch.

She was awarded, "Best Female Comic" by the MAC association in New York City and recently accepted the Nightlife Award for, "Best Stand up Comedian" in NYC.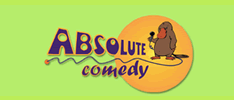 Ward Anderson is an award-winning comedian, author, director, and host of the SiriusXM talk radio program "Ward and Al". He has performed all over the world, for tens of thousands of people, in a career that has spanned almost two decades and across several different platforms. He has appeared on such TV programs as MuchMusic's Video on Trial, Breakfast Television, and numerous other talk shows, as well as on his own stand-up TV special. He is also an award-winning commercial and music video director, and a Canadian Comedy Award nominee.

Currently, Anderson is one half of the radio talk show "Ward and Al", with comedian Allison Dore. Heard on SiriusXM's "Canada Talks" channel, "Ward and Al" can be heard every Monday through Friday, 10am to 12pm Eastern Standard Time.

TO WIN 4 TICKETS. Reply with '' Absolute Comedy'' in the subject line or Direct Message with Absolute Comedy on twitter







Top 10 iTunes Downloads

1 Taylor Swift - Shake It Off
2 Meghan Trainor - All About That Bass
3 Maroon 5 - Animals
4 Jessie J, Ariana Grande & Nicki Minaj - Bang Bang
5 Nicki Minaj - Anaconda
6 Ariana Grande - Break Free
7 Charli XCX - Boom Clap
8 Clean Bandit - Rather Be feat. Jess Glynne
9 Sam Smith - Stay With Me
10 Sia - Chandelier