---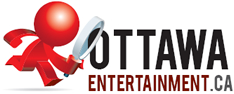 Tuesday

Absolute Comedy - 8:30 $5.00

Zaphod's - Industrial Strength Tuesdays - North America's longest running industrial and underground electronic night Every Tuesday with DJ Leslie + Guests 9PM – No cover, no dress code, no attitude


Wednesday

Yuk Yuk's on Elgin - Local Talent Night - 8:30pm

Absolute Comedy - Pro-Am Night 8:30 $6.00

Hump @ Mercury Lounge

PBR Wednesdays w/Dj NDN @ OverKill

Open Mic Wednesday Nights (@ the Lunenburg)

John Carroll @ The Laff

David J and The Gentlemen Thieves + Amy's Arms at Zaphod Beeblebrox Ottawa , ON 8:00 PM CAD15.00

Wayne McGregor | Random Dance FAR April 23, 2014, 7:30pm NAC Theatre | Running time is approximately 1 hour with no intermission.

Pierre Lapointe April 23, 2014, 7:30pm NAC Studio

Opera Lyra Ottawa Madama Butterfly April 19 - 26, 2014 NAC Southam Hall


Thursday

Yuk Yuk's on Elgin - 8:30

Absolute Comedy - 8:30 $10.00

Student Thursdays @ Barrymore's

Bank Street Bounce @ Atomic Rooster

Tribe Royal + Archy & Mehitabel + Mack Hills at Zaphod Beeblebrox Ottawa , ON 8:00 PM CAD5.00

Erimha, Borgne , Endemise, Accursed Creation @ The Rainbow - AA/7pm/$10

Nile, Insurrection, A Scar For The Wicked @ Mavericks - 19+/7pm/$20/$25

Opera Lyra Ottawa Madama Butterfly April 19 - 26, 2014 NAC Southam Hall

Shine Community Music Program Fundraiser April 24, 2014, 7:30pm NAC Fourth Stage

Wayne Brady April 24, 2014, 8:00pm NAC Southam Hall

Oliver Jones April 24 - 25, 2014 NAC Studio


Friday

Yuk Yuk's on Elgin 7:30pm & 9:30pm $20.00

Absolute Comedy 8:00 & 10:30 $12.00

Salsarengue Fever Fridays @ Club Caliente - Free Dance Lessons - 8 to 10 pm

Jerry Leger and The Situation + Rey Sabatin of The John Henrys at Zaphod Beeblebrox Ottawa , ON 8:00 PM CAD8.00

Planet Smashers (20th Anniversary Tour) w/ Scally Cap Brats, Cardboard Crowns, Suits n' Toques @ Mavericks - 19+/8pm

Opera Lyra Ottawa Madama Butterfly April 19 - 26, 2014 NAC Southam Hall

Oliver Jones April 24 - 25, 2014 NAC Studio

Just For Laughs Jim Gaffigan April 25, 2014, 7:00pm NAC Southam Hall

Marie Tifo: La déraison d'amour, l'histoire de Marie de l'Incarnation Opening act : Lise Careau April 25, 2014, 7:30pm NAC Fourth Stage

Ce qui nous relie ? April 25 - 26, 2014 Arts Court - Theatre


Saturday

Yuk Yuk's on Elgin 7:30pm & 9:30pm $20.00

Absolute Comedy - 8:00 & 10:30 $15.00

Saturday Nite Party @ Club Caliente

Lucky Ron @ The Lafayette

The Shimmy Shimmy Shakedown: A Retro Beach Party featuring Rockalily Burlesque + Host: Adam Tupper and DJ: Lowpass at Zaphod Beeblebrox Ottawa , ON 8:00 PM CAD10.00

Solids, Big D**k, Life In Vacuum @ House of TARG - 19+/9pm

Nightseeker (Deaner from FUBAR), Iconoclast, Rainbow Pony Power @ Mavericks - 19+/8pm

Opera Lyra Ottawa Madama Butterfly April 19 - 26, 2014 NAC Southam Hall

Ce qui nous relie ? April 25 - 26, 2014 Arts Court - Theatre

Dave Gunning with Allie Bennett April 26, 2014, 7:30pm NAC Fourth Stage

Evening of Ragas – an Indian classical vocal concert by Vinay Bhide April 26, 2014, 8:00pm NAC Studio


Sunday

Absolute Comedy - 8:00 $10.00

Lieutenant's Pump - Bingo, music, prizes and games with DJ Bingo

TRAILER PARK BINGO at Zaphod Beeblebrox Ottawa , ON 9:00 PM FREE

Retro 80's Night @ Barrymore's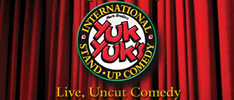 Originally from Edmonton, Alberta and now making her home in Toronto, via Vancouver, Dana began with Yuk Yuk's at a young age and quickly became a regular fixture in their western Comedy Clubs. She has continued to tour with them for the past 8 years. Currently, Dana tours nationally and can be seen in comedy clubs and colleges all across Canada.

Voted "Best Discoveries" by Now Magazine in 2006 and included in the top ten for "Best Comedy Shows of 2007" the following year, she is easily one Canada's hottest emerging young comedians.

He has performed on 3 continents, 6 countries, and over 40 cities.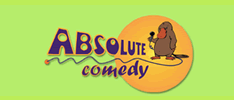 Matt Falk has been performing his unique style of stand-up comedy for nearly a decade. His album; Apple Pie & Scars reached #1 on the iTunes Comedy Charts and is currently being played on Sirius XM Canada and USA.

Matt is one of the writers and stars of RocKids TV and the writer of the record breaking Celebrations and Jubilations Dinner Theatre shows; 'The Big BOOM Theory' and 'The Big BOOM Theory II' now touring across Canada. His clean stand-up comedy act has gained him many accolades including placing 2nd in The World Series of Comedy in Las Vegas.

TO WIN 4 TICKETS. Reply with '' Absolute Comedy'' in the subject line or Direct Message with Absolute Comedy on twitter



Top 10 iTunes Downloads

1 Pharrell Williams - Happy
2 John Legend - All of Me
3 DJ Snake & Lil Jon - Turn Down For What
4 Idina Menzel - Let It Go
5 Josh Kaufman - Stay With Me
6 Jason Derulo - Talk Dirty
7 Luke Bryan - Play It Again
8 Coldplay - Midnight
9 Katy Perry - Dark Horse
10 Iggy Azalea - Fancy